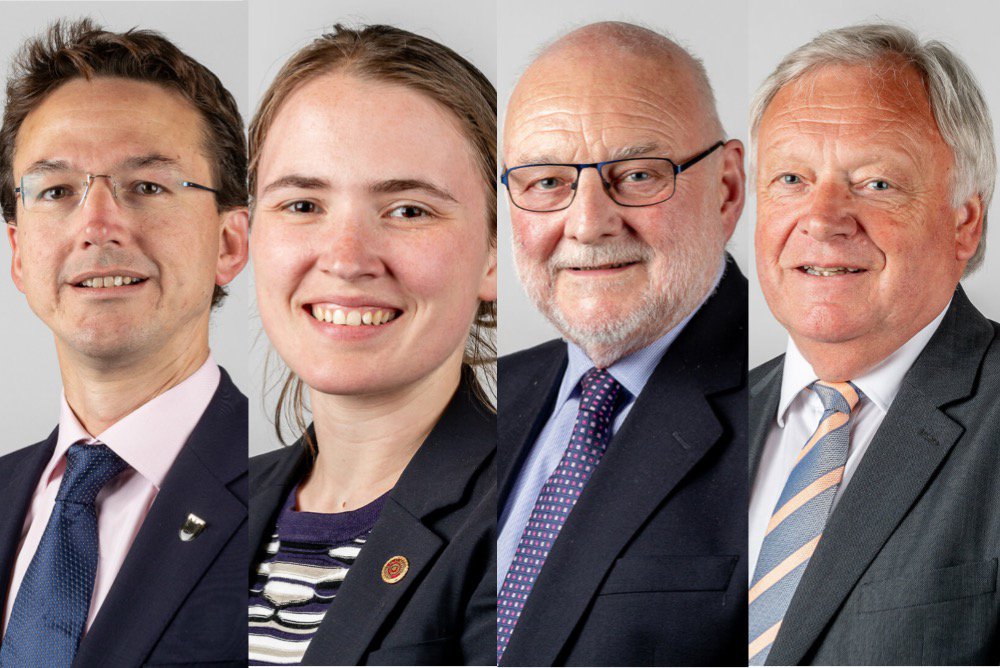 Deputies Kirsten Morel, Jess Perchard, Trevor Pointon and Hugh Raymond have all been given new Ministerial responsibilities.
Three new Assistant Ministers have been appointed to Jersey's government.
It's after a number of politicians resigned to support a recent vote of no confidence against the Chief Minister, Senator John Le Fondré.
Since then, Deputy Jeremy Maçon has replaced Senator Sam Mézec as Minister for Children and Housing, meaning his old jobs as an Assistant Minister also became vacant.
St John Deputy Trevor Pointon replaces Senator Steve Pallett as the Assistant Health Minister responsible for mental health. He'll also become Assistant Children's Minister, overseeing child and adolescent mental health.
St Saviour Deputy Jess Perchard joins from the scrutiny benches as an Assistant Environment Minister. As a former teacher, she's also taken on a project for the Chief Minister investigating the impact of social media on school children.
Fellow scrutineer and St Lawrence Deputy, Kirsten Morel will become an Assistant Economic Development Minister, focusing on culture, heritage, the retail economy, lottery and gambling, liquor licencing, the island's aircraft and shipping registries.
Current Assistant Minister and Trinity Deputy, Hugh Raymond, takes on a new portfolio at Economic Development in addition to his current commitments with Health and Infrastructure. He'll be responsible for Sport and the Beach Lifeguard service.