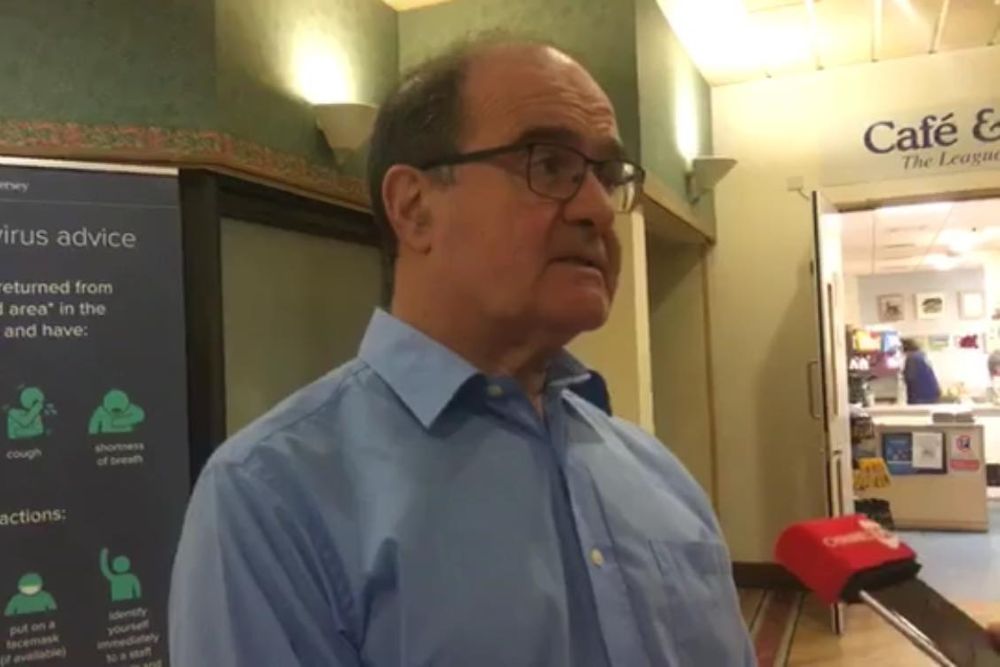 New advice has been issued for islanders deemed at higher risk of illness from Covid-19.
The guidance has been updated by the Deputy Medical Officer of Health.
It's available on the government website, and is to help people decide what activities they can resume safely if they fall into the high or moderate risk categories (previously 'severely vulnerable' and 'vulnerable')
Those who were previously 'shielding' at home can 'now carefully consider spending time outdoors to see friends, family, or for exercise'.
They should continue to avoid inside activities away from home and should not return to the workplace or use public transport.
GPs will be writing to high-risk patients to explain the guidance. Letters should be received by 1st July.
"With the current very low level of COVID-19 in Jersey, the guidance we have published will support Islanders to make informed decisions about the activities they choose to undertake and empower them to make choices that are right for their individual circumstances.
"I want to add that it is important everyone attends any medical appointments and seeks medical advice and support where needed, whether this is COVID-19 related or not. Islanders should be reassured that currently, the risk of infection in health care settings is also very low indeed because of the very low overall activity in general and the strong safety measures that are in place in health care settings.
"We should be proud of the Island-wide effort to contain the spread of COVID-19, especially those at high risk, who have been shielding for nearly 3 months. I hope those affected can begin to enjoy some balance in their everyday activity. All guidance will be kept under review depending on levels of infection." - Dr Ivan Muscat
Children and young people who are at high risk are generally not expected to attend school.
Guidance for Islanders at 'moderate risk' has not changed, and they are encouraged to be cautious and continue to follow the public health guidance set out for all Islanders.
Conditions that mean people are high risk (severely vulnerable) are:
Solid organ transplant recipients.
People with specific cancers:
people with cancer who are undergoing active chemotherapy
people with lung cancer who are undergoing radical radiotherapy
people with cancers of the blood or bone marrow such as leukaemia, lymphoma or myeloma who are at any stage of treatment
people having immunotherapy or other continuing antibody treatments for cancer
people having other targeted cancer treatments which can affect the immune system, such as protein kinase inhibitors or PARP inhibitors
people who have had bone marrow or stem cell transplants in the last 6 months, or who are still taking immunosuppression drugs
People with severe respiratory conditions including all cystic fibrosis, severe asthma and severe chronic obstructive pulmonary disease (COPD).
People with rare diseases that significantly increase the risk of infections (such as severe combined immunodeficiency (SCID), homozygous sickle cell).
People on immunosuppression therapies sufficient to significantly increase risk of infection.
Women who are pregnant with significant heart disease, congenital or acquired.
Conditions that mean people are at moderate risk (vulnerable) include:
less severe respiratory conditions
chronic heart disease, such as heart failure
chronic kidney disease, such as kidney failure
chronic liver disease, such as hepatitis
chronic neurological conditions, such as Parkinson's disease, motor neurone disease, stroke, multiple sclerosis (MS), a learning disability or cerebral palsy
diabetes type 1 or type 2 requiring insulin or oral hypoglycaemic drugs or diet- controlled
problems with your spleen, for example, sickle cell disease or if you have had your spleen removed
seriously overweight (a body mass index (BMI) of 30 or above)
currently pregnant