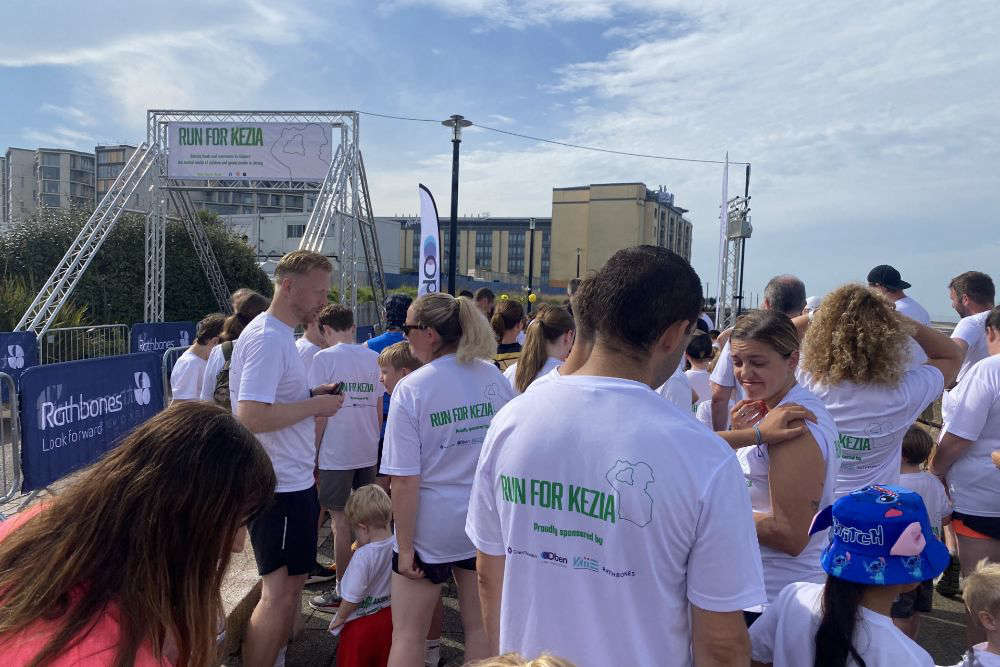 More than 800 people took part in the second Run4Kezia at the weekend, raising money for mental health charities.
Held on World Suicide Prevention Day (10 September), the run is in memory of 14 year old Kezia Mason, who took her own life last year.
Her family has thanked everyone who signed up for the 10k, 5k and 2k runs from Les Jardins de la Mer.
"Whilst the run is in Kezia's name, this year it was primarily about maintaining and promoting the conversation around mental health. Today's event, like last year, was held on world suicide prevention day, the theme of which is "Creating Hope Through Action". Having over 800+ people taking part today is clear action and on a significant scale. Your action helps make it normal to talk about mental health in all walks of life. You are taking action and making a difference for others and perhaps also yourselves.
We hope you enjoyed the event. We certainly enjoyed the vibe, the smiles, the friendly faces and the community spirit - once again - thank you for playing your part in making a difference." - Rob, Esther and Ben Mason on Facebook.
All the money raised will go to a fund in Kezia's name supporting charities working to improve mental health.
An announcement in July, timed to coincide with Kezia's 16th birthday, outlined how the Jersey Community Foundation was distributing grants from the initial £100,000 that was donated in the aftermath of the JCG pupil's death.