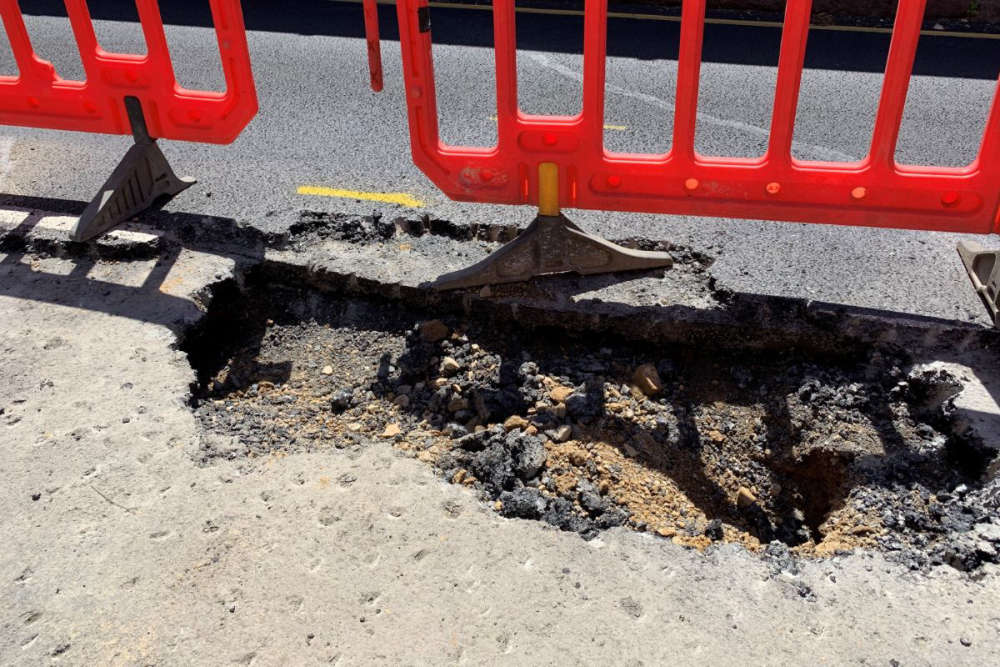 Part of Mont Les Vaux in St Brelade is due to stay closed until the end of next week because a hole has opened up in the road.
The stretch near St Aubin on the Hill Church was shut yesterday (16 June).
The government says the road and drainage need extensive repairs.
The government says the issue wasn't apparent during the recent resurfacing work.
Officials have apologised and thanked islanders for their patience.