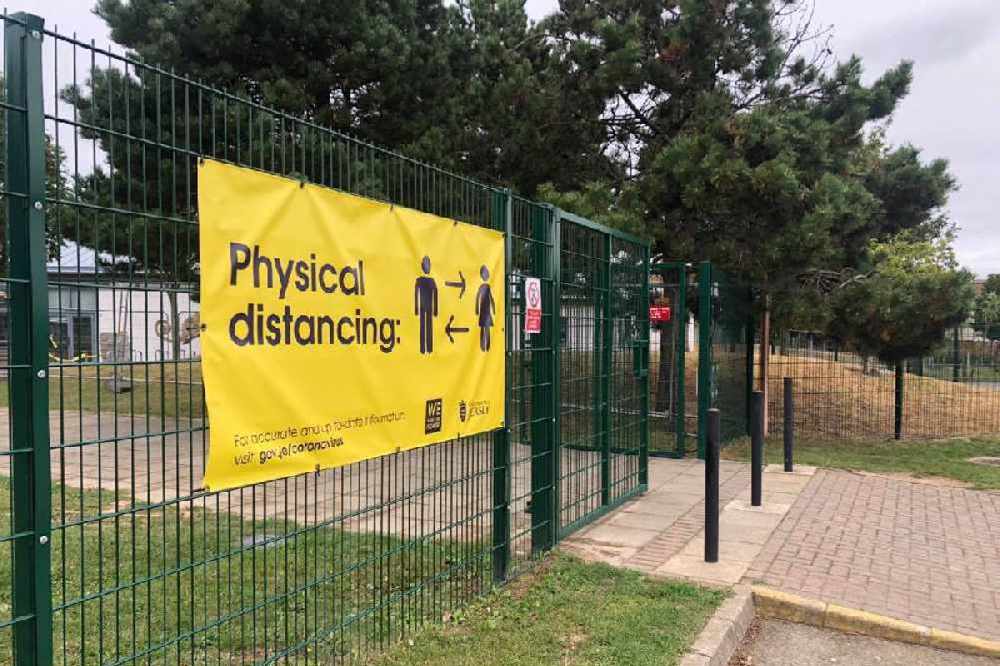 Ministers have been locked in urgent talks as the ever increasing number of Covid-19 infections in schools continues to impact children, their families, and the wider community.
325 pupils and 41 members of staff have tested positive for the virus since the half-term break.
That compares to 198 pupils and 31 members of staff during the autumn term.
In the week beginning 5 July, 107 pupils and 13 school staff members were diagnosed with Covid-19.
That is double the number in the previous week.
Reform Jersey has reported being told of worries about keeping schools running, because so many members of staff and children are testing positive for Covid-19.
Deputy Rob Ward has accused the government of showing a 'complete void of leadership' and called on Ministers, rather than officers, to speak directly to headteachers and other members of staff in island schools to understand their concerns.
Direct contacts no longer have to isolate whilst waiting for their test result.
The impact on attendance figures has been revealed following several requests by Channel 103.
One in ten primary school students and one in five secondary pupils were not in the classroom last week.
The average attendance in primary school was 91.7% and in secondary schools, it was 79.7%.
"Attendance records can be subject to change (for example due to lateness). There are a range of reasons why children are not present in school. At the moment this may be related to COVID or other authorised or unauthorised absences.
The Department for CYPES is currently working with schools to gather a full set of attendance data for this term that will be published here: School COVID-19 statistics (gov.je)" - Government of Jersey spokesperson.
New Children and Education Minister Scott Wickenden says officers have been listening to the concerns of parents and staff in nurseries and schools, which he has shared with fellow Competent Authority Ministers.
"The Department will continue to meet with the STAC and Public Health colleagues over the summer to work on the plans for a safe and sustained return to schools and colleges in September.
"Senior officers are in regular meetings and discussions with colleagues from the Departments for Health and Community Services and Strategic Policy, Planning & Performance to review early years and schools'-specific guidance and mitigation measures, which form part of the safety planning and risk assessment process. Regular briefings are provided to the Children and Education Ministerial Team."
The number of people going to get tested continues to rise, with Honorary Police appealing for people to avoid the road that leads to the testing centre.
If possible, please avoid the main road from Beaumont hill roundabout to the Airport.

There is significant traffic congestion.@GaryBurgessCI @JerseyPolice

— St Peter Honorary Police (@StPeterHonPol) July 12, 2021
454 people have tested positive for coronavirus in Jersey since Friday 9 July, taking the known active total to 1,399.
Five people with the virus are being treated in hospital.
Chief Minister Senator John Le Fondre has urged for calm and points to the high number of people being tested and vaccinated.
The Council of Ministers are meeting today (13 July) - with a decision then due on whether Jersey's final restrictions will be lifted on Thursday 15 July.