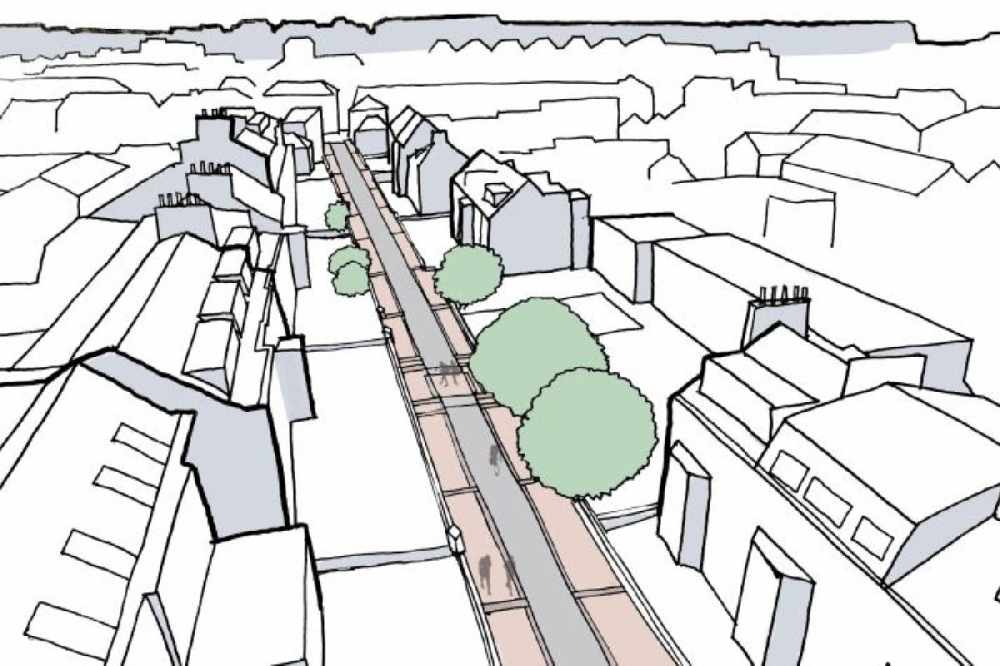 Midvale Road will become one-way for traffic.
Work to narrow the road is due to start 'early next year.' after support from 60% of 221 people who completed a consultation.
39% of those who responded do not drive.
52% said the scheme would encourage them to walk or cycle in Midvale Road
63% would feel safer doing so
59% felt that the scheme would go some way towards helping the well-being of Islanders
63% felt that it was a step in the right direction to encourage more active travel
60% support the scheme become whilst 31% do not.
There will be three speedbumps on the road to make sure speed is kept low.
Cyclists travelling away from Rouge Bouillon will be able to use the road. Cars won't be allowed to overtake them.
Those going the other way will be directed to Dorset Street and onto Clearview Street.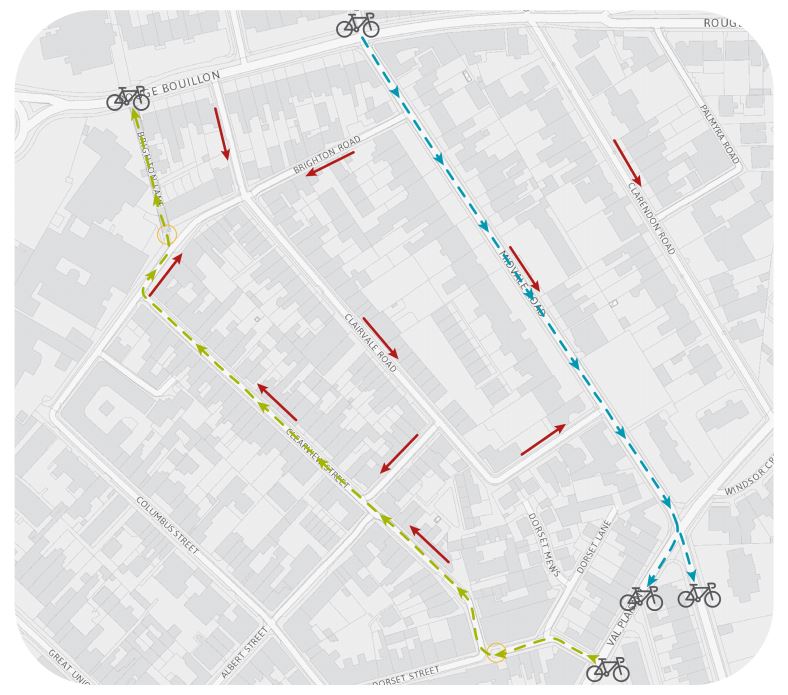 "I am pleased that we will be prioritising Midvale Road for pedestrian use. The improvements will provide a safer and more enjoyable environment for active travel which supports Sustainable Transport goals.
"Over 500 pedestrians use the road daily, so I am sure it will be a change welcomed by many Islanders." - Deputy Kevin Lewis, Infrastructure Minister.