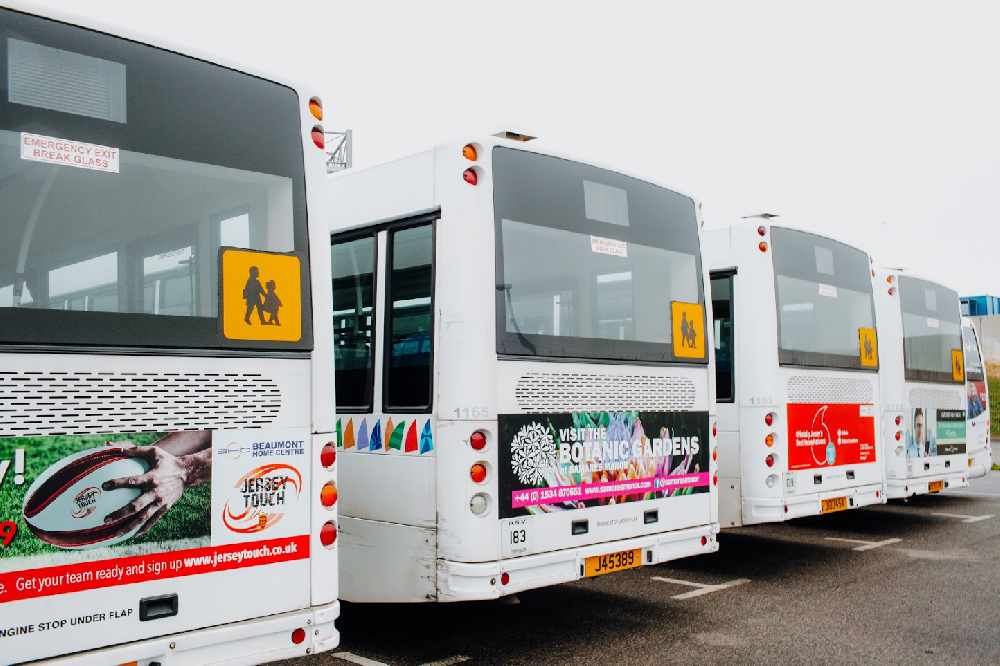 Secondary school children will have to wear a mask on school buses from next week.
Since the start of the autumn term, face coverings have been recommended on the school bus network.
LibertyBus says they will become a condition of travel from Monday 21 September for all students over the age of 11.
The operator says many school routes are running at full capacity, with standing passengers, and many students have not been following the recommendation to wear a mask.
Masks are compulsory for everyone over the age of 11 on the main bus network, unless the passenger is medically exempt.
Disposable masks will be available on board school buses for 60p.
For the first fortnight, any young person who does not have a mask or the money to pay for one will be given one for free by the driver.
LibertyBus says students who are medically exempt can apply for an exemption card by contacting their school or the customer service desk at Liberation Station.
"We've monitored bus capacities over the first few weeks of term and have found that many are now running at full capacity. We had hoped that by strongly recommending face coverings on school buses the majority of students would comply, but unfortunately this has not been the case and its become necessary to enforce this more strongly.
For the first few weeks of the new regulations we will be helping to ensure every student has a face covering and masks will be given for free to anyone who does not have the funds to pay for one. We will also be monitoring those who consistently refuse to comply with the rules and will be working closely with schools to address any issues and ensure no students are refused travel for not wearing a mask." - Kevin Hart, LibertyBus
Drivers can choose to wear a face covering, with the bus company saying it is imperative they are comfortable and nothing impairs their vision.