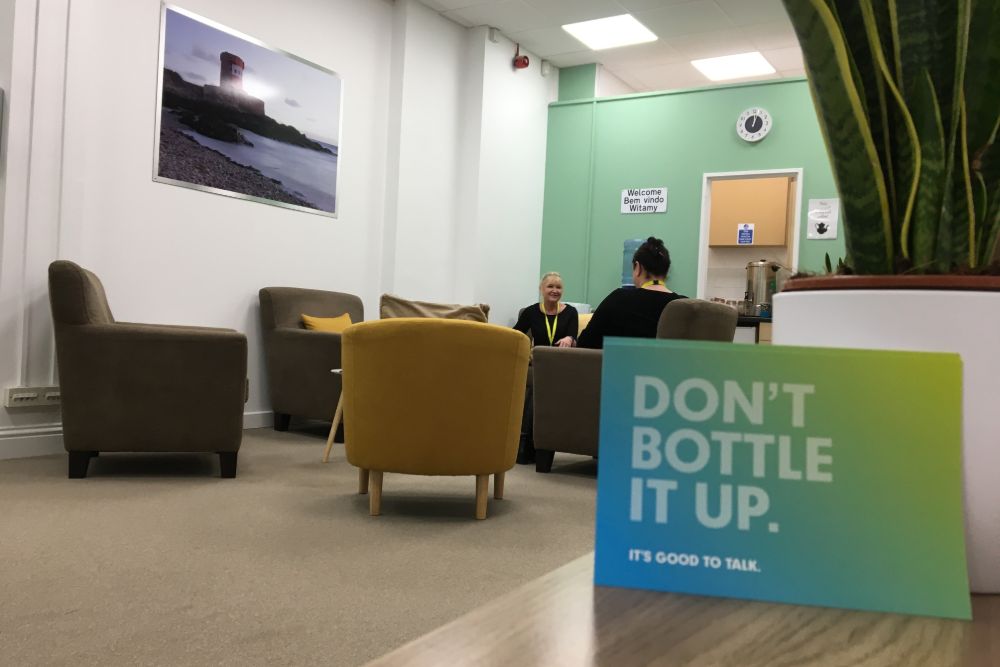 1,429 islanders have turned to the Listening Lounge for help in its first year, with demand rising since the Covid-19 pandemic started.
The free mental health support service has exceeded its own expectations in helping islanders since the pilot began last November.
It has been confirmed the service will continue into 2021.
Head of Services Lucy Nicolau says it's been a great year.
"We've always managed to maintain a waiting time for our counselling that's under a month which has been a real achievement, and also been able to retain that more instant offer with the appointment service, where people can just get in touch and within the same day if not the next day we offer an appointment where they can come and talk with someone on the team."
The service focuses on early intervention, and offers wider choice and self-referral options to help prevent problems escalating.
To cope with the escalating demand, extra sessions have been made available and three new counsellors recruited.
There's a lot of worrying news in circulation right now and you may feel that you're struggling to cope. If you want to talk to somebody and share the load, give us a call on 866 793 to book an appointment. #LetsTalk pic.twitter.com/hF8n7sXnY6

— Listening Lounge Jersey (@LLJersey) October 1, 2020
Lucy says the coronavirus crisis has increased demand:
"We want to encourage people to feel able to come seek support if things are feeling a bit tough or if people are feeling overwhelmed, and we need to ensure that services like ours and our partner agencies available and accessible.
"We could not have predicted that Covid-19 would happen and this has definitely increased demand this year. We were able to continue our service online and over the telephone, but the level of activity we have seen has been significant."
Islanders can receive support from 10am to 10pm every day, accessing services such as counselling, bibliotherapy, and online therapy.
Services are currently operating on an appointment only basis, with a total of 119 appointments with the team now available each week.