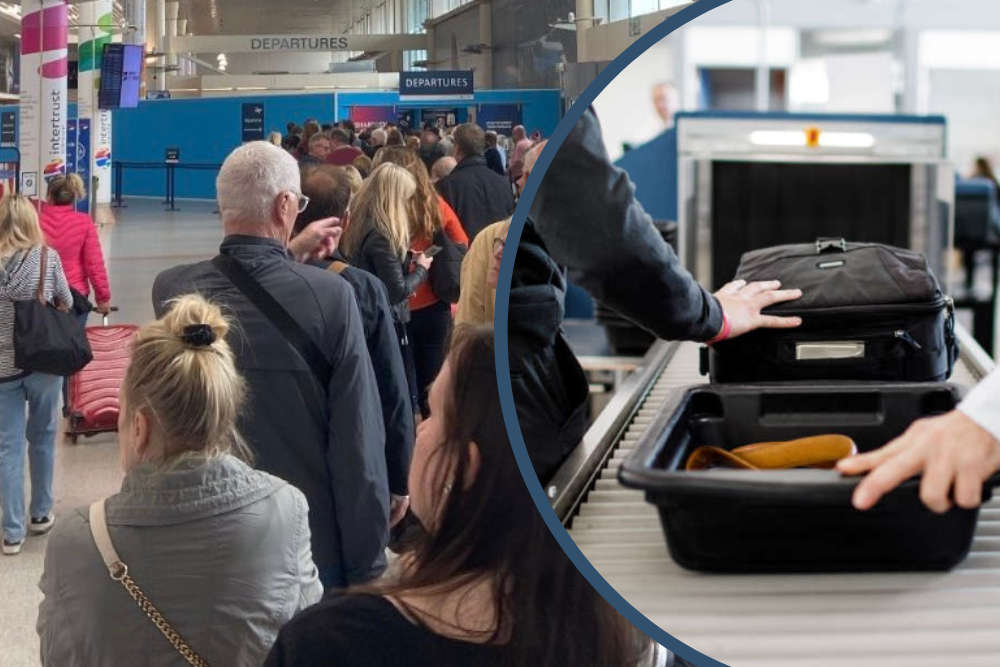 Jersey Airport is starting work today (5 June) to install new security equipment which will eventually allow liquids and laptops to stay in bags for scanning.
Once the new equipment is working it will give airport staff a clearer images of the inside of cabin bags.
Travellers will continue to be asked to remove their liquids and electronics from their bags until the new system has been tested and all security staff have been trained to use it.
The new equipment will become mandatory for airports in June 2024.
The installation is part of a £3 million project to update Jersey Airport's facilities.
Head of Security, Maria Le Tiec, says it is part of efforts to improve the 'customer experience':
"We are making a significant investment in the airport security system, which will ultimately ease the process for passengers.
In the meantime, the departures area will look a little different as these changes are made."
Motorists driving near the airport on Monday morning are being advised to take extra care as the new kit is being delivered. A traffic warden will be on site to advise passengers.
Ahead of the work starting this week to fit the new baggage-screening equipment in the departures hall, other changes have been made.
The car hire desk has moved to the arrivals terminal and the Information Desk is now next to the café in departures.
"We will erect new signage to make journeys as clear as possible and will be here to help passengers navigate the new layout.
We apologise for the disruption, but we need to adapt the existing baggage screening lanes to install the new equipment."
More changes to the airport include a new pay system and proposed changes to the layout of the car park.