Dozens of purled pansies and crocheted carnations have gone on display outside Philadelphie Methodist Church in St Peter
Passers-by are invited to help the knitted 'community garden' grow, by making their own to add to the collection.
Deacon Sally Wheadon says it was started by the Church's 'Knit and Natter' group - who wanted to do something to make people smile:
"We thought 'what could we do during the pandemic to cheer people up?' and we had the idea of knitting and crocheting these flowers.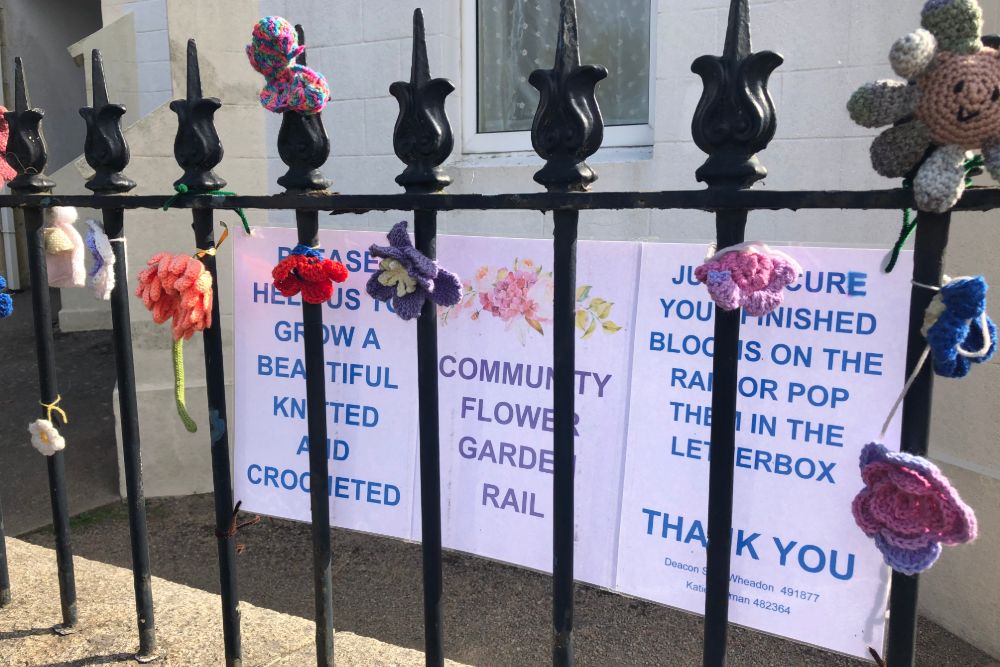 Some of the knitted flowers on display outside St Peter's Methodist Church
"Originally we thought about putting them on the railings and inviting people to take one if they liked, to cheer them up. But when we put them up, we thought they looked so lovely and we decided to invite people to add to the garden rather than taking them away."
She says over 100 flowers have been added since the community garden went on display.