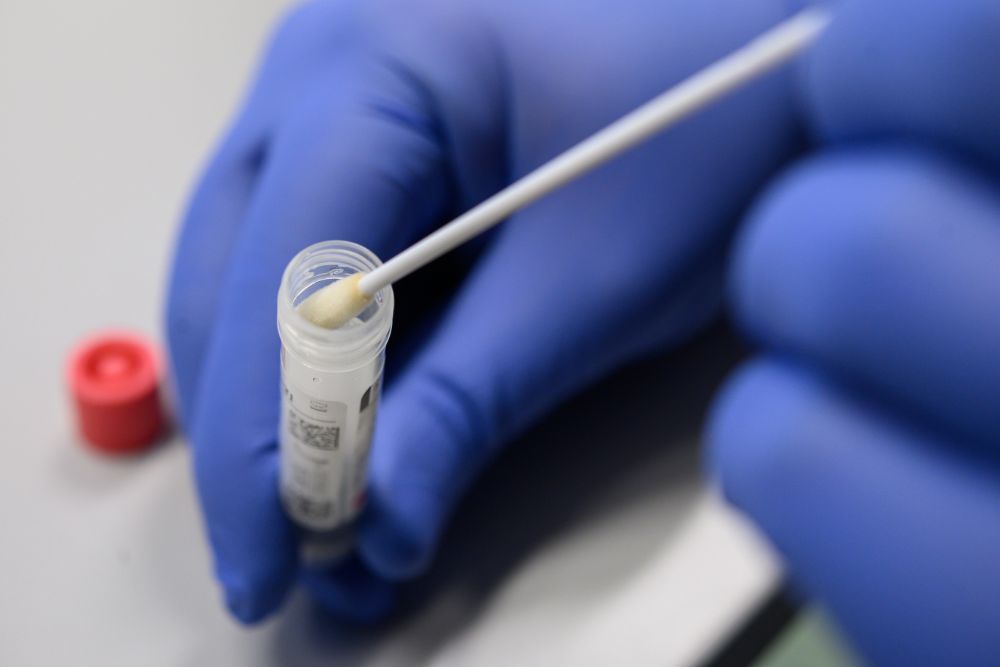 The more transmissible UK coronavirus variant has been detected in Jersey.
That has been confirmed today by Dr. Ivan Muscat, after questions from Channel 103.
Four positive cases have presence of the Kent variant (B.1.1.1.7).
He said this is the only variant that has been detected in the island.
"We have acted as if the Kent variant has been with us for some time. The patterns of transmission we saw over December were indicative of its presence.
"Our public health response has led to a rapid decrease in transmission including our stronger border policy of three tests with ten days of isolation for all arrivals.
"Our vaccination programme remains key to controlling this virus however, it remains vital we adhere to the relevant public health guidelines during the vaccine rollout. The reconnection strategy and strict controls on care home visits are an important component of our cautious public health measures.
"Both the Pfizer and Oxford vaccine remain highly effective against this Kent strain. Recent research shows that a single dose of the AstraZeneca (Oxford) vaccine, which is being used in Jersey, is protective for at least 90 days by which point the second dose will be given."
Dr Muscat also confirmed to Channel 103 that this variant is 'fully susceptible' to the vaccines Jersey has, with no reason to consider otherwise.
"We have done well to assume that the variant has been in Jersey for some time. This variant is now dominant in many parts of the world, and so in Jersey we need to act according to not only what is happening in our Island, but also internationally.
"Now we have this confirmation, even in small numbers, it is even more important that we carry on with strict adherence to the public health guidelines. Our response, as always, is constantly reviewed in light of any changing situation." -Deputy Richard Renouf, Health Minister.
Confirmation of Kent variant in Jersey. Medical experts in Jersey are continuing to send COVID-19 samples to Public Health England for sequencing following the discovery of 4 positives in Jersey with the presence of the Kent variant (B.1.1.7).

Read more: https://t.co/8zPEEdh8oQ pic.twitter.com/WIrBccEboE

— Government of Jersey (@GovJersey) February 4, 2021