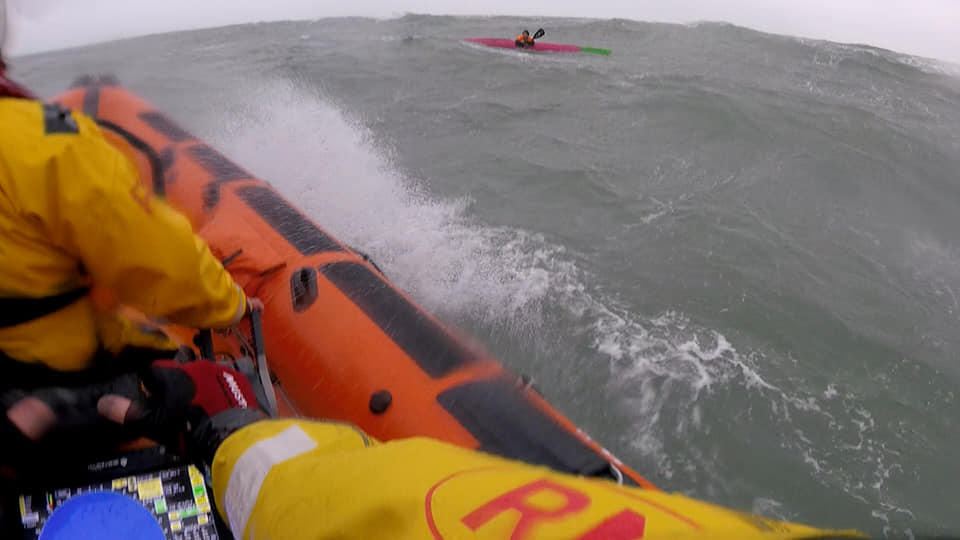 A kayaker has been rescued from the sea in Force 7 winds after clinging to his upturned vessel for almost an hour.
The St Catherine lifeboat was launched in rough conditions that were at its operational limits.
The alarm was raised at 12.30pm on Saturday by a fellow kayaker who had managed to get to shore.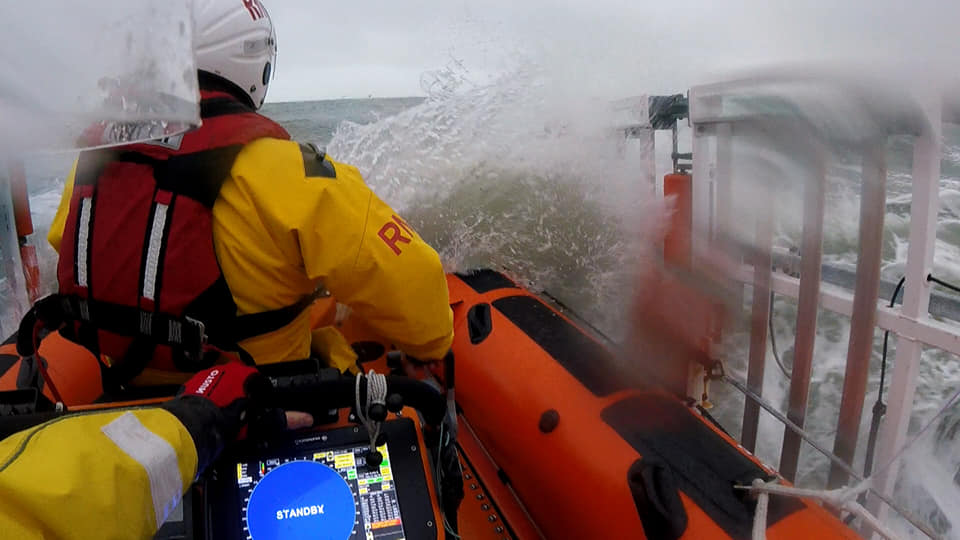 The outrigger of his friend's kayak had failed in heavy swell behind Gorey Castle.
He was located with help from the Fire and Rescue Service, who had been unable to launch their own boat in the rough seas.
Lifeboat Operations Manager Nigel Sweeny says it was challenging rescue in difficult conditions, but that the successful outcome was due to the kayaker wearing the right clothing and having the presence of mind to stay with his kayak.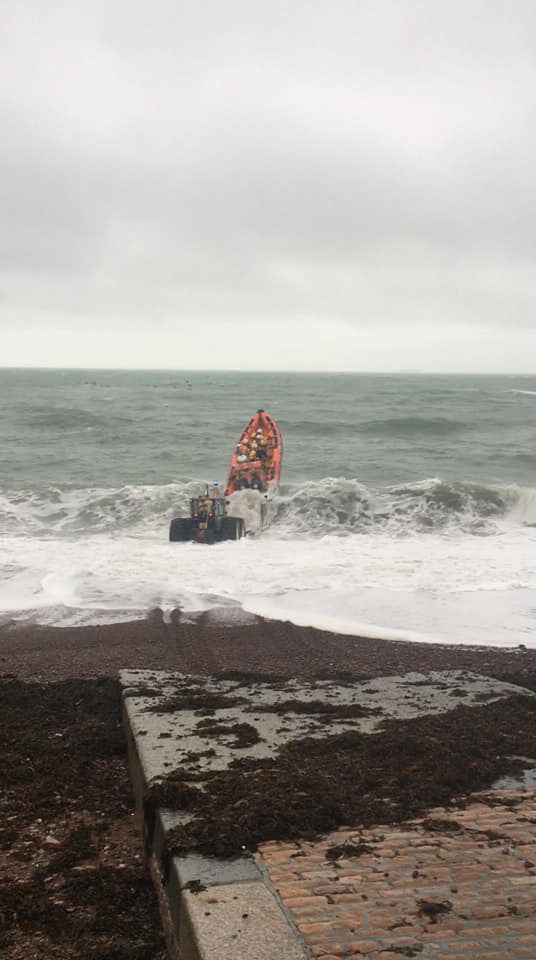 Photos: RNLI Jersey