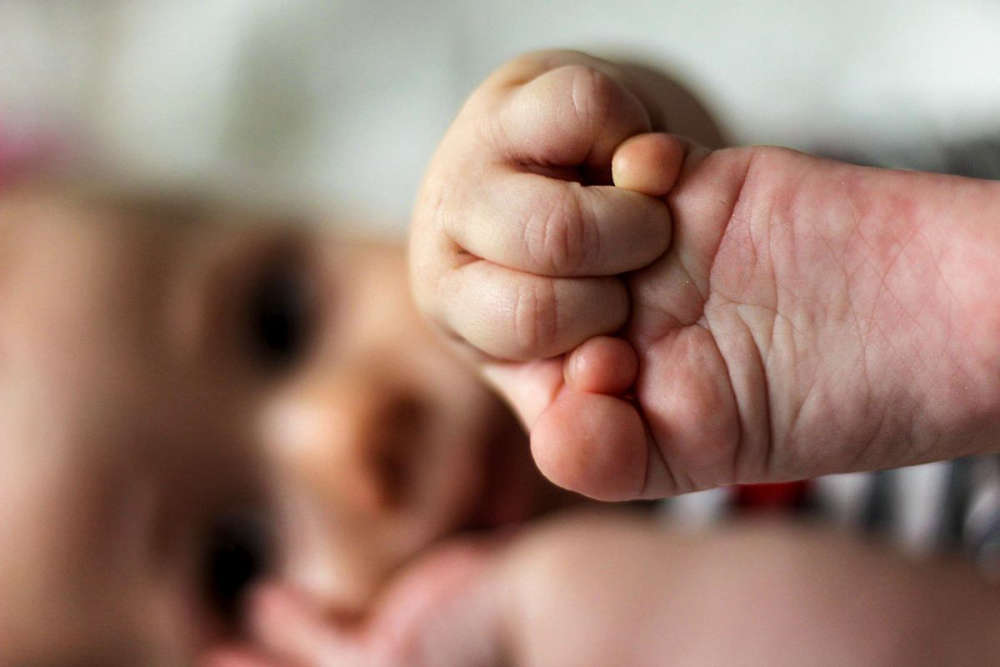 Nearly 13% of all pregnant women in Jersey have requested a homebirth in the first half of this year, compared to 10% in the whole of last year.
So far this year 24 women have given birth at home, which is 5.8% of all new mothers. That is more than double the rate in the UK at 2.4%.
Community midwife manager, Catherine Richardson believes that Jersey's small community is pushing the numbers up.
"We've had a number of women who have had a friend or relative who's had a home birth and word travels quickly.
"Another thing that pushed it up last year was the pandemic, people were limiting their access to the hospital."
38 women gave birth at home in the whole of last year and Catherine is expecting that to reach up to 50 women by the new year.
Trinity and St Clement saw the most home births last year, Catherine says, despite the islands small size, getting to hospital can be difficult for some.
"It removes the need to guess when they need to go hospital, and hitting rush hour traffic can almost triple your journey time and it removes that anxiety.
"They don't have to worry about getting themselves to hospital to then go home again if the labour is in the early stages."
The team expects to see these numbers continue to rise year on year with mothers who had or even attempted a home birth 'glad' they made the decision.
"We're having a lot of first time mums having their first baby at home and once you've had one home birth you tend to have them from then on."
Despite nearly 7% of women not being able to complete a homebirth, research has shown that having your baby at home reduces the risk of complications including the need for a c-section.
The hospitals lead midwife, Jan Auffret, says that her colleagues in the community have gone 'above and beyond' to maintain the service for families on the Island.