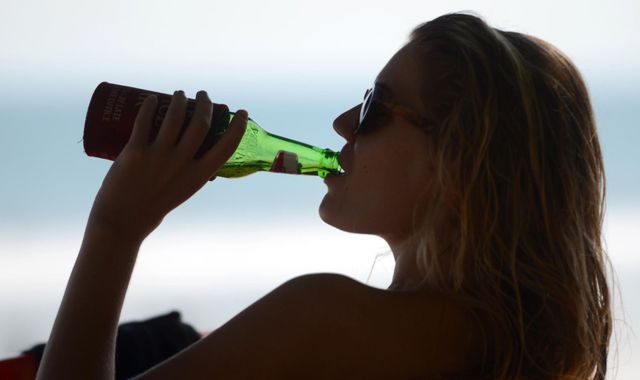 Islanders drink around 8 pints, or 2.5  bottles of wine every week.
We are consuming an average of 11.8 litres of pure alcohol a year.
That is less than when volumes were first recorded in 2000.
Back then our consumption of 16.2 litres made us amongst the world's heaviest-drinkers.
Graeme Sproats from Statistics Jersey says our intake is now closer to other European countries.
"As we've gone through the years the spread has narrowed, so everyone is closer together. We are still towards the top of the pile, but more comparable with other countries now."
Jersey's consumption of alcohol remains 20% higher than the UK average.
Only 11% of islanders say they never drink alcohol, compared to 1 in 5 in England.
Around 18 people a week were admitted to hospital for alcohol-related conditions in 2017.
There were 945 hospital admissions over the 12 month period.
The rate of admissions for under 18s was significantly higher in Jersey than in England, with teenage girls in particular much more likely to need medical treatment than their UK peers.
By the age of 17 more than 3 in 4 children said they had been 'really drunk' at least once.
Alcohol was also a factor in 14% all reported crime, including 1 in 3 serious assaults.