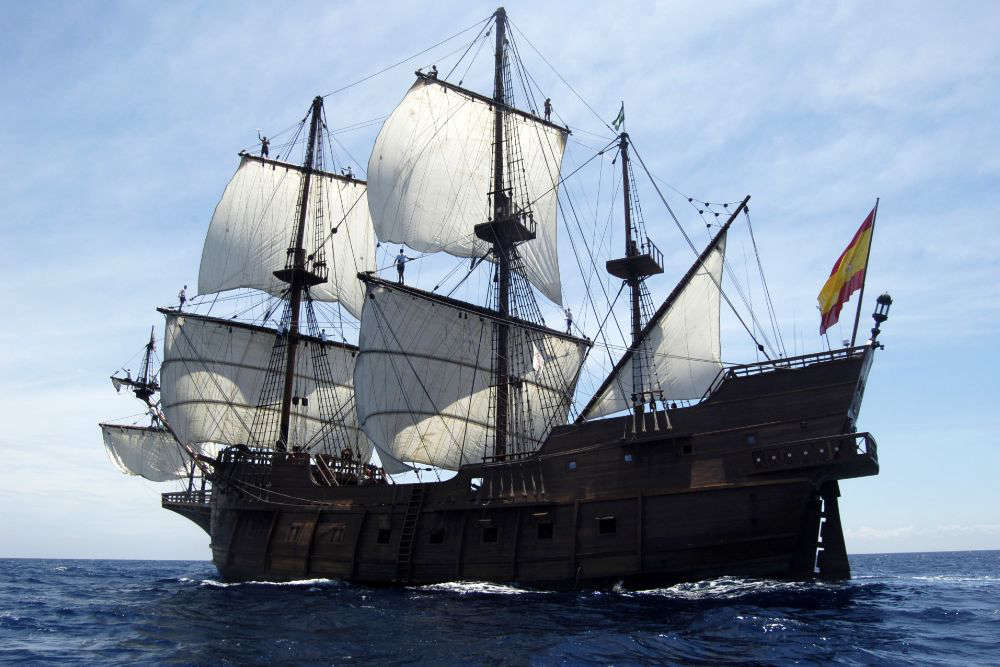 The Galeón Andalucía
The Galleon Andalucía will be visiting Jersey this summer and islanders will be able to step on deck.
The replica of a 17th Century Spanish ship used to discover and establish trade between Spain and the East and West Indies, will be in Jersey from 18 to 23 July.
The Nao Victoria Foundation commissioned the reconstruction of the 162ft long El Galeon in 2009, out of iroko, pine and beech wood.
The boat was designed and developed by Ignacio Fernández Vial, at the Punta Umbria shipyard in Huelva, Spain and was built by 126 people.
She was then launched on November 30th of the same year and sailed over 48,000 nautical miles between 2010 and 2016.
El Galeon sailed across the majority of the seven seas and so far, visitors from almost a hundred ports across the world have stepped onto the 'floating museum' which has more than 320 sq metres of decks.
She will be the second replica tall ship to visit the island this year, with the Götheborg of Sweden drawing hundreds of visitors during this year's Boat Show.