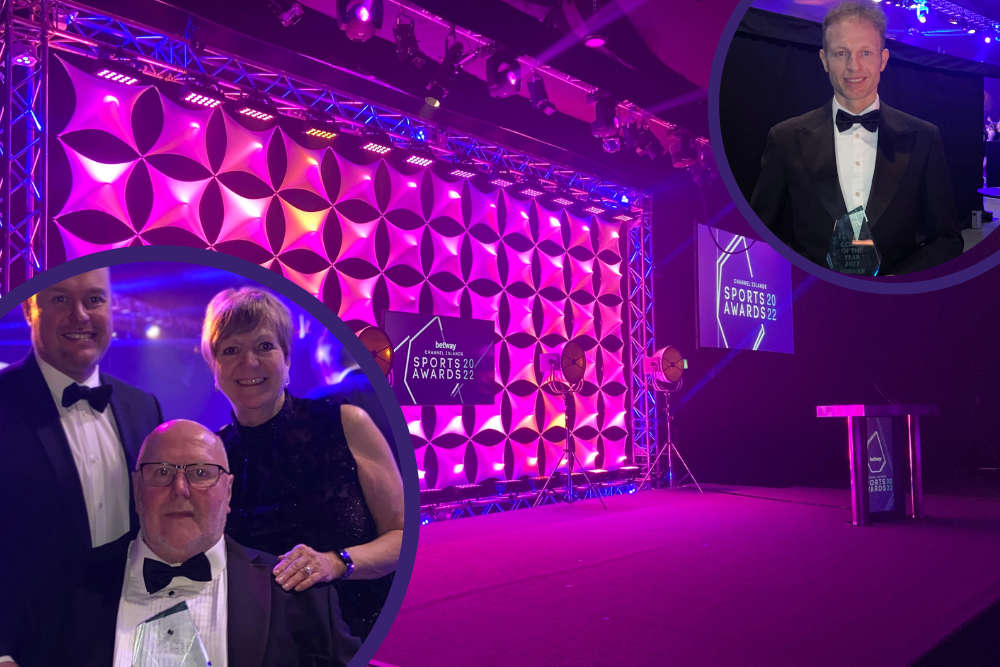 Jersey Cricket's Neil MacRae, the JFA's Charlie Tostevin, footballer Luke Harris and swimmer Sally Minty-Gravett have been honoured at the CI Sports Awards.
Footballer Maya Le Tissier was named Channel Islands Sports Personality of the Year 2022 at the Betway Channel Islands Sports Awards.
The 20 year old from Guernsey won the public vote for a second time, pipping fellow Sarnians bowler Lucy Beere and athlete Alastair Chalmers and Jersey gymnast Daniel Lee to the prestigious prize.
Maya, who signed for Manchester United last summer and got her first call-up to England's Lionesses in November, accepted the award via video link.
She described it as a special moment and said she really appreciates all the support: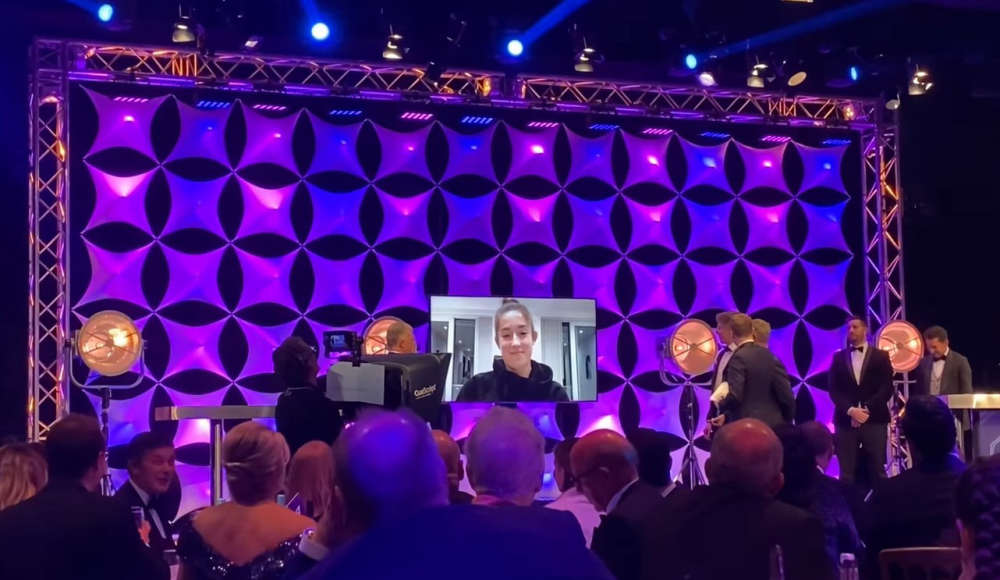 Maya Le Tissier accepted her CI Sports Personality of the Year 2022 award via video link from Manchester.
The first win of the night, The Michael Lucas Sporting Hero award, was awarded to Charlie Tostevin for his decades-long commitment to Jersey football.
The Jersey FA Honorary Life President was diagnosed with Motor Neurone Disease in 2022.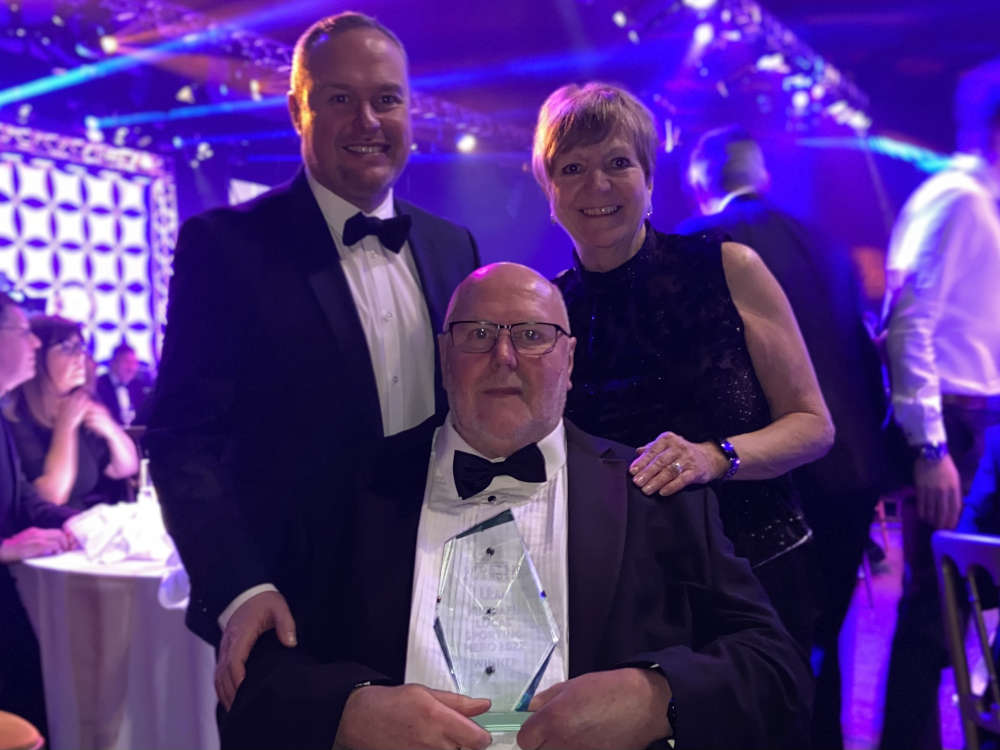 His wife Joan joked with the audience that he is married to the sport, and that she is 'Mrs Tostevin number 2!'
A lovely message from Charlie's wife.

Posted by Channel 103 on Thursday, February 2, 2023
The Judges' Award for Achievement was won by Jersey's Sally Minty-Gravett who has swum the English Channel six times across six decades.
She completed her seventh and final crossing last summer.
Jersey gymnast Daniel Lee, who missed out on Sports Personality of the Year prize,told Channel 103 last year had been difficult due to recovering from glandular fever, but he has high hopes for 2023.
"There's lots of talented people in the room, so many people that deserve awards obviously not everyone can win."
"Last year was such a big year for Channel Island sport, so just to be nominated alongside the two (Commonwealth Games) medallists (Lucy Beere and Alastair Chalmers), and Maya Le Tissier, who completely deserved the award, it's very special. I didn't expect it."
The Channel Islands Sports Awards 2022 saw three Jersey talents up for the running in the Rising Star category.
In a turn of events, both Jersey's Luke Harris, who plays for Fulham, and Guernsey's Alex Scott, who plays for Bristol City, shared the honours.
Both were unable to attend the ceremony at Jersey's Royal Showground because of club commitments.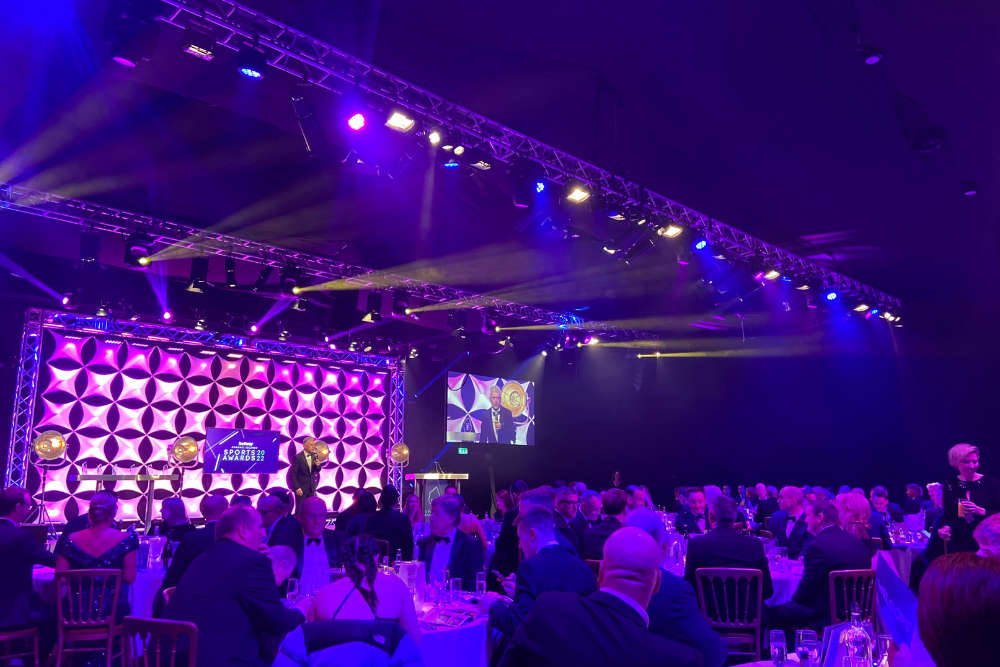 Jersey Cricket's Neil MacRae took Coach of the Year 2022 and says he's excited for the T20 World Cup Qualifiers in Scotland this July.
"It's absolutely an honour.
I think the team played brilliant cricket all summer. We ended up with a nine game winning streak to take us to the biggest title we've ever won in Challenge League B."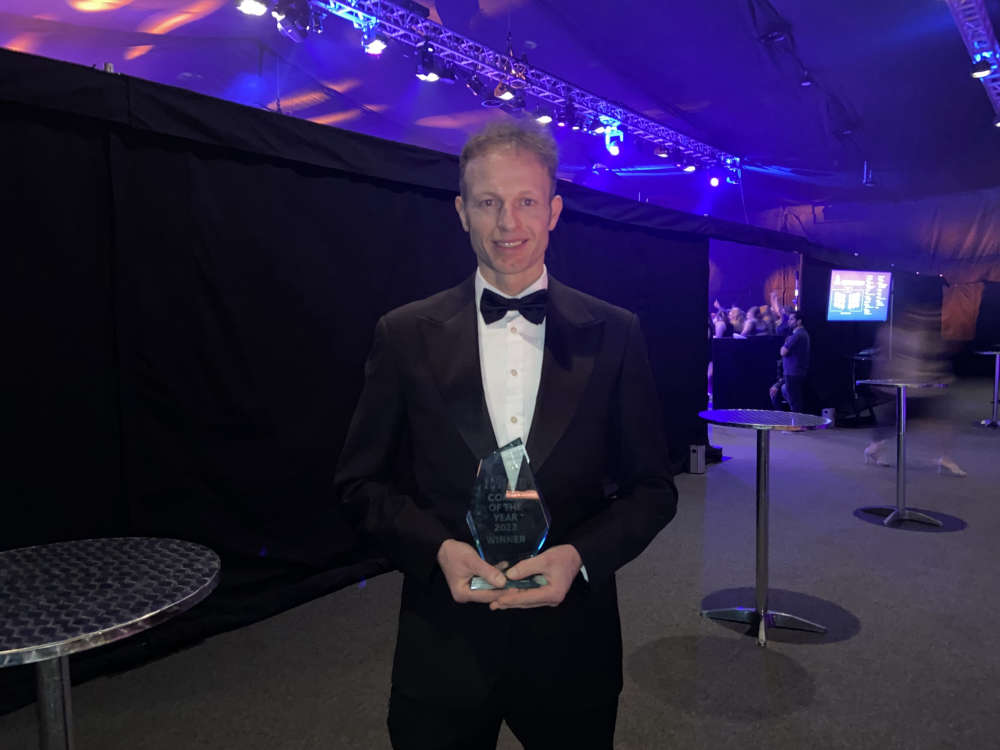 Jersey Cricket's Neil MacRae with his Coach of the Year award.