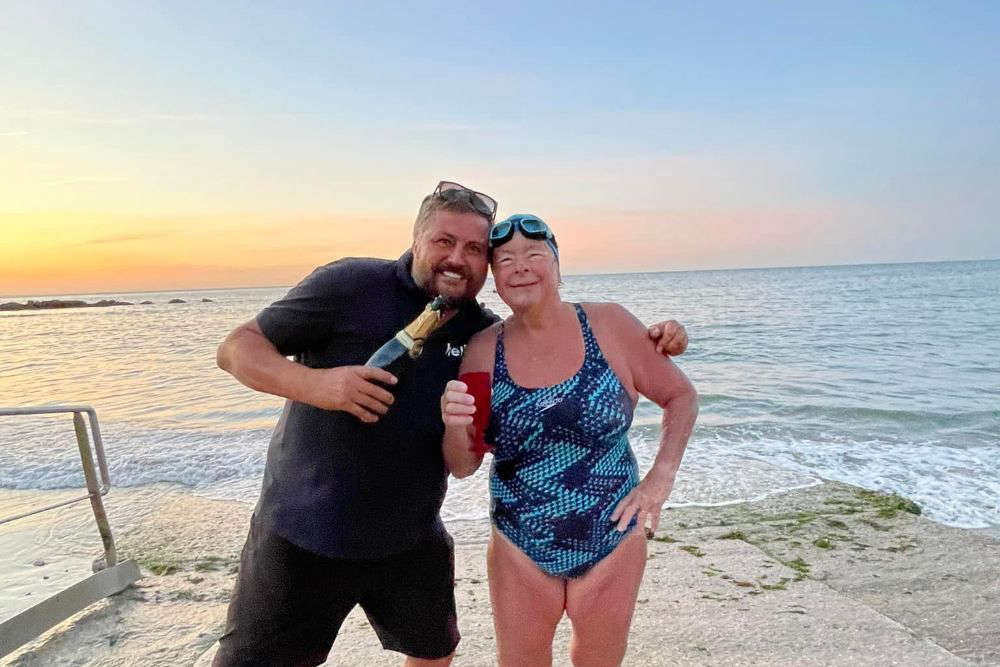 Sally Minty-Gravett has become the first person to swim the Channel in each of the past six decades.
The Jersey long-distance swimmer has completed her seventh and final cross-channel swim in a time of 15 hours and 30 minutes.
Sally has swum the channel in each of the past six decades.
The first crossing was back in 1975.
Sally is also the oldest person to have completed a two-way Channel swim when in 2018, aged 59, she did the double crossing in 36 hours and 26 minutes.
This latest attempted on Sunday (8 August) was dubbed Sally' retirement swim.
It was scheduled for 2020 and 2021, but it was stopped by Covid and poor weather respectively.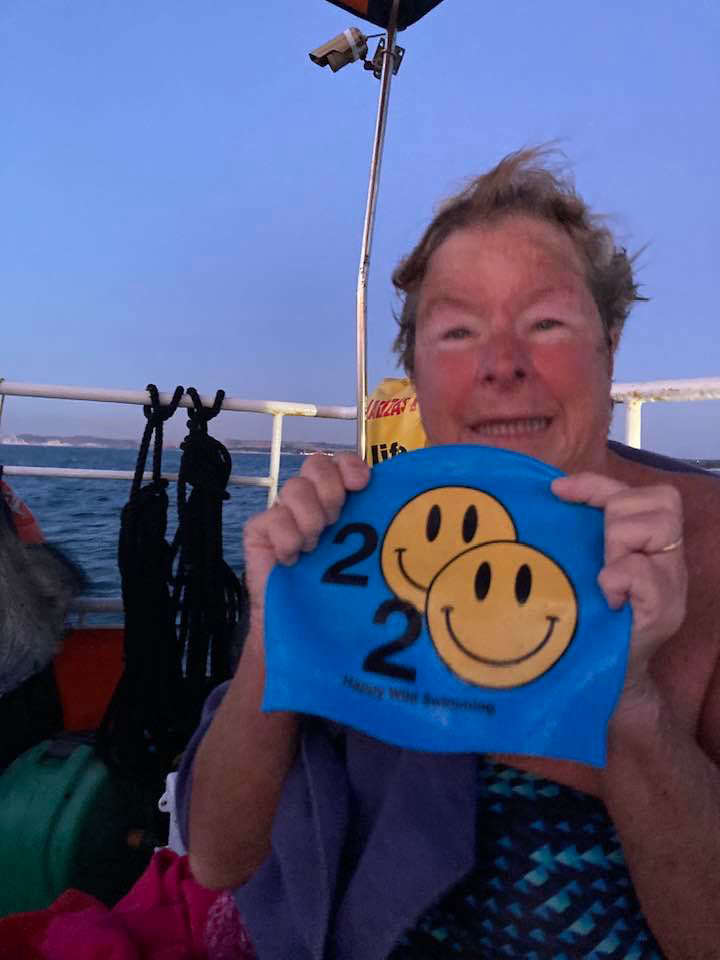 Sally says it was an ideal ending to her Channel swimming career.
"The pilot turned inwards and I realised he was taking me to a restaurant called La Sirène and there's a slipway there and our French friends were waiting for me with some champagne.
I finished in the daylight before the sunset to this lovely welcome with some champagne and it was just perfect."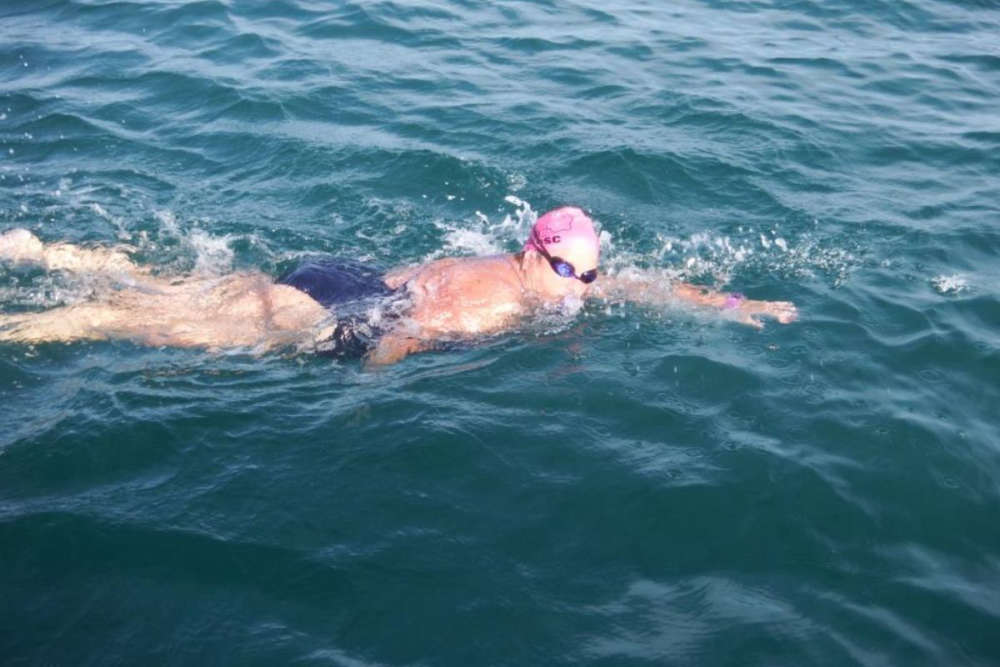 Sally was swimming in memory of her late husband Charlie. She had wanted to raise at least £20,000 for charity.
She has exceed that, with more than £21,000 donated to the Jersey Lifeboat Association and Dementia Jersey.
"Obviously, we booked it in 2016. It had been postponed from 2020 to 2021, so this was third time lucky and boy was it lucky! I'm just so happy.
I saved a little bit of Charlie back and we sprinkled him by the pub, so it was a fine tribute to him and it's our wedding anniversary today, so it was a very poignant time all round."