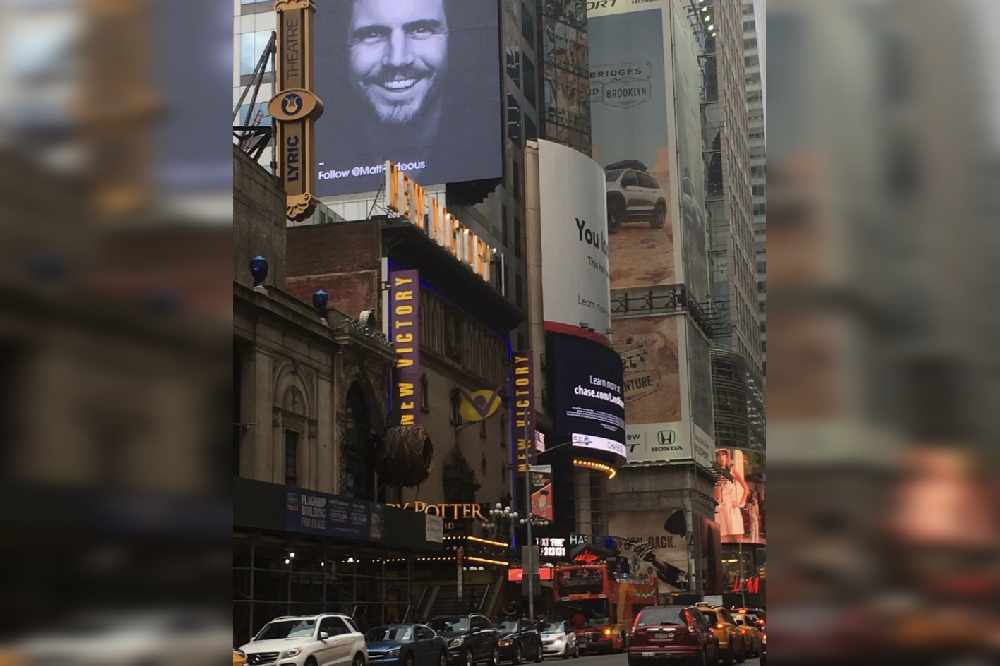 Image Credit: Matt Porteous / Instagram.
A Jersey photographer's campaign to protect the world's oceans has gone on display in the heart of New York City.
Matt Porteous' ocean conservation project is being shown off on a 50-square-foot display in Times Square.
Matt has made his name as a Royal Photographer - chosen by the Duke and Duchess of Cambridge for family portraits.
Three years ago set up 'Ocean Culture Life', aimed at sharing visual stories from around the globe to raise awareness of restoring healthy oceans.
Conservation projects, ocean research, and community initiatives have all featured.
He says the Times Square display will help spread the word and connect more people in sharing their 'ocean stories'.