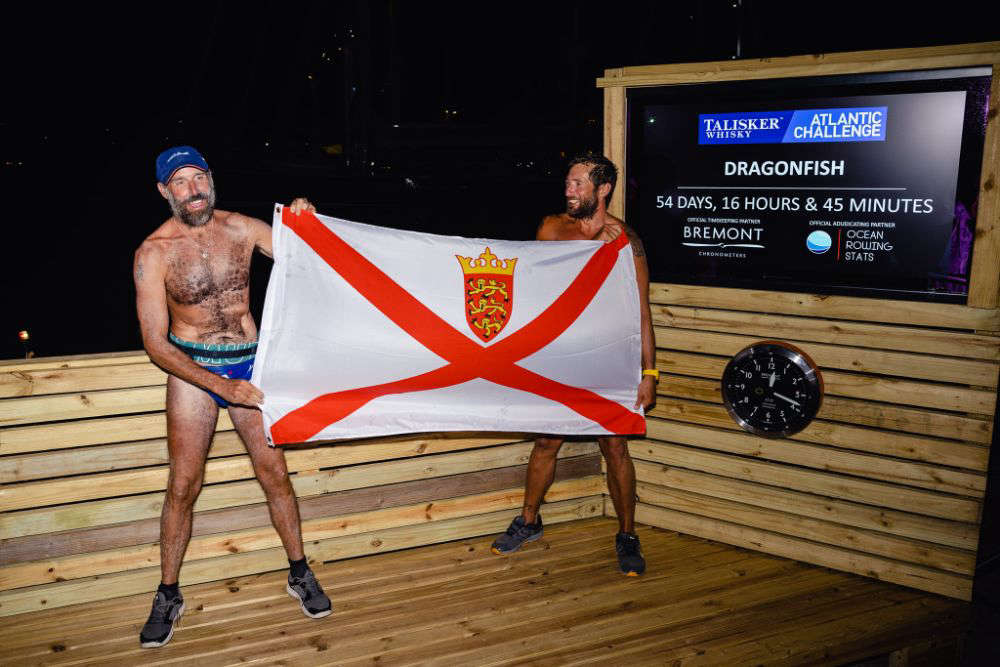 Credit: Atlantic Campaigns
Two men from Jersey have completed a gruelling row across the Atlantic Ocean.
Steve Hayes and Peter Wright crossed the finish line in Antigua after 54 days, 16 hours and 45 minutes.
The moment was captured by Atlantic Campaigns, organisers of the Talisker Whisky Atlantic Challenge - the premier event in global ocean rowing.
The pair, who call themselves Team Dragonfish, set off on the 3,000 mile challenge in December.
The endurance athletes departed La Gomera in the Canary Islands on their boat 'Lily May' in the hope of becoming the first Jersey pair in more 20 years to row across the world's second largest ocean.
The Dragonfish Facebook page announced their amazing achievement in the early hours of Sunday (5 February) Jersey time.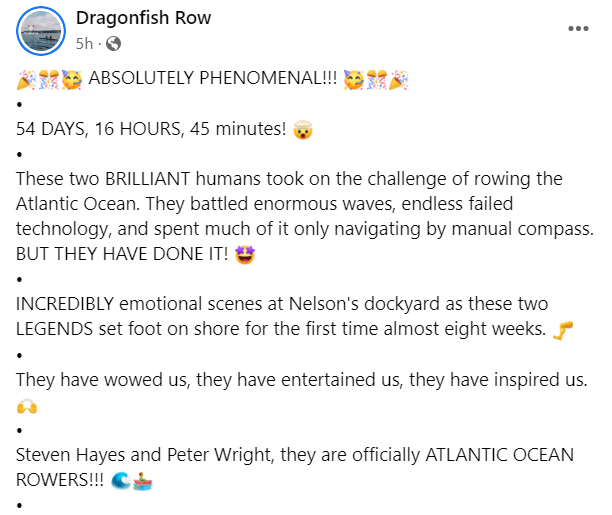 Unveiling their vessel in September 2021, the paid told Channel 103 they had no previous rowing experience but were motivated to turn their dream into a reality and put everything into what they called 'an opportunity of a lifetime.'
"Neither of us have rowed before so we are learning to row now. We're not boaters - we don't own boats - so we have to learn how to fix and repair every single thing (on the vessel)" - Steve Hayes, speaking in September 2021.
They are raising money for Macmillan Cancer Support Jersey and Durrell Wildlife Conservation Trust.