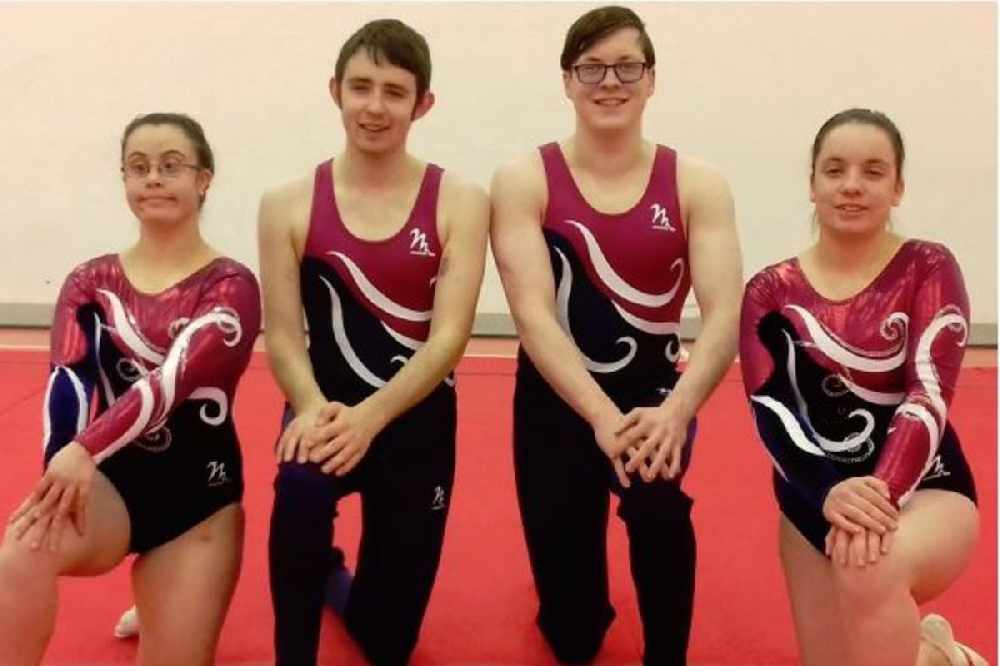 Four Jersey athletes competing in the Special Olympics have won 21 medals between them.
Aaron Bonnar was the most successful competitor. He won gold in the Men's Level 4 horizontal bar, rings, vault, parallel bars and floor exercise. He also achieved silver in the pommel horse and all around.
Matthew Kirkland, competing in Level 3, also won gold in the vault and floor exercise and four silvers in the horizontal bar, parellel bar, rings and all around.
The island's two female athletes also starred. Caileigh Quail achieved Level 3 gold in the uneven bars and vault as well as bronze in the balance beam.
Jessica Vieira took silver in the Level 2 balance beam, uneven bars and vault and a bronze in the floor exercise and all around.
Head Coach Yana Vibert says she's delighted with their success.
"We were hoping that they would all do really well in their categories and come back with medals, but a couple of them have surpassed what we expected them to get!"
They are all due to return back to Jersey at the airport at 8am on Saturday 23rd March.