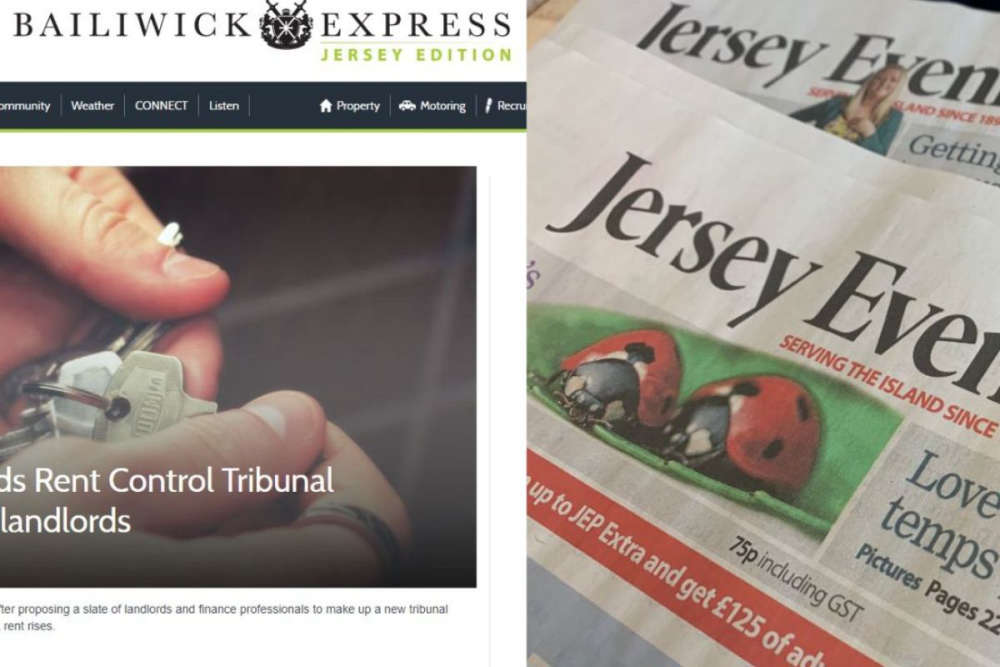 Two of the island's media organisations are set to merge.
The Jersey Evening Post and Bailiwick Express will come together under a new company if the competition regulator agrees.
The deal is said to 'support the future of independent, locally-owned news media.'
100% of the shares in both businesses will be bought by MH Limited, which is a new Media Holdings company.
Matt Ross, Jersey Evening Post's Managing Director, has described it as 'the beginning of a positive new chapter for one of Jersey's oldest and most recognisable brands.'
"The bringing together of the two media organisations - both respected and trusted local brands - will ensure that Jersey continues to be served by a strong, professional and independent news media, and can make the most of the opportunities which arise."
The JEP has been in circulation for 132 years while Bailiwick Express launched online in Jersey in 2014 before expanding to Guernsey in 2018.
James Filleul, the Managing Director and Editor of Bailiwick Express says the viral role of independent news media is only getting stronger.
"New technologies which allow global brands to compete hard for advertising budgets locally also offer opportunities to the new company to strengthen our position at the heart of the local community.
Above all, we must continue to deliver high-quality local journalism in order to thrive – that is the bedrock of this merger, and one we will now build on."