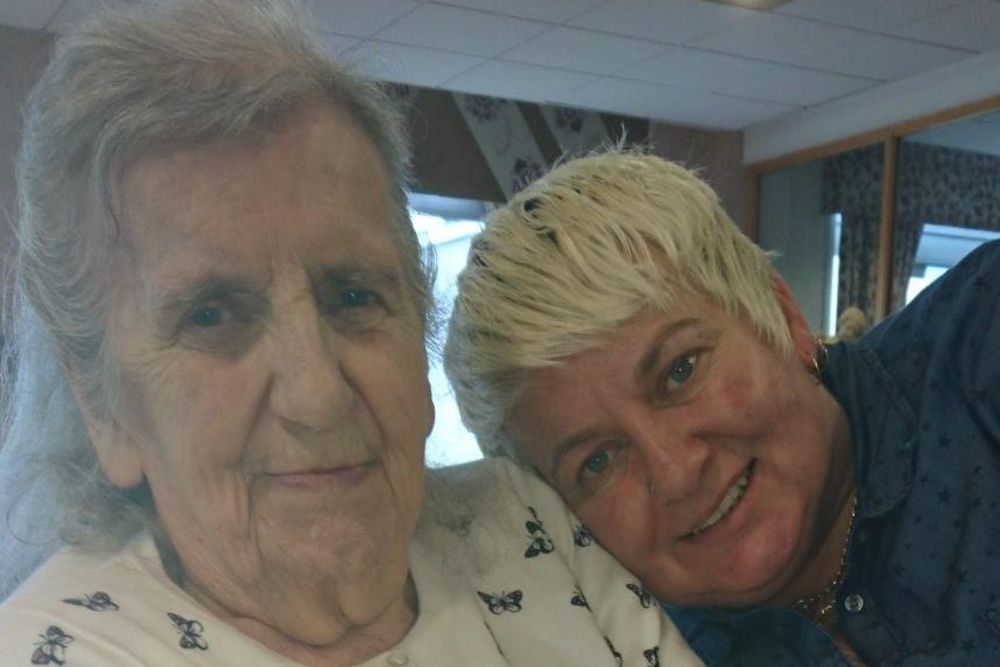 Picture taken in 2018. Credit: Fiona Lockhart.
A Jersey woman has told Channel 103 of her delight after seeing her mum in a care home for the first time in several weeks today.
Guidance was published earlier this week on allowing visits again with certain conditions to keep residents, staff, and visitors safe.
Fiona Lockhart's mum, who is 94, has been fully vaccinated and so can be visited by two named visitors twice a week.
Fiona told Channel 103 before her visit that she was feeling ecstatic about seeing her again.
"I feel quite tearful. It's gone from tears of sadness to tears of joy.
"Even though it's only a couple of days a week, and for a very short time, anything is better than what it has been.
"Nothing beats face to face human contact, it really doesn't. To give her a bar of chocolate and have a chat and a cup of tea and talk about things and speak in French to her like we always do."
Visits to care homes were suspended from 8 December 2020 as a precaution so the vaccine programme would continue safely in care homes.
As of Sunday 31 January, 76% of care home residents had been fully vaccinated for Covid-19.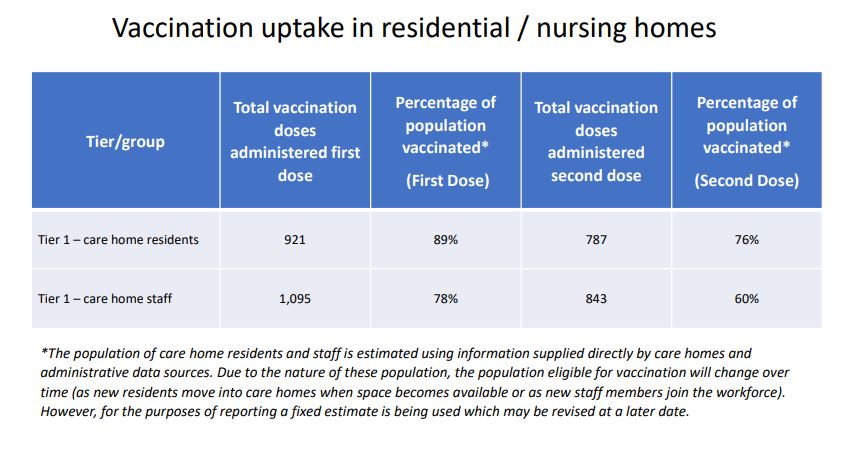 Fiona, who would normally see her mum every day, estimates that she will have lost around six months of time with her since the pandemic started - and admitted it's been difficult for them both.
"To be honest, the manager up there said to me it's not amazing but it's better than nothing and I totally agree with her.
"Anything has been better than what it's been. I can't explain the heartache, the misery, the worry - it's been very hard.
"Hopefully things will get better and better and maybe eventually things will get back to normal where I go daily and stay as long as I like - but we just have to wait!"
She also paid tribute to the Health Minister Deputy Richard Renouf for allowing care home visits to resume as well as Deputy Montfort Tadier, who pushed for visits to resume as soon as possible.
There is more on the care home guidance here.