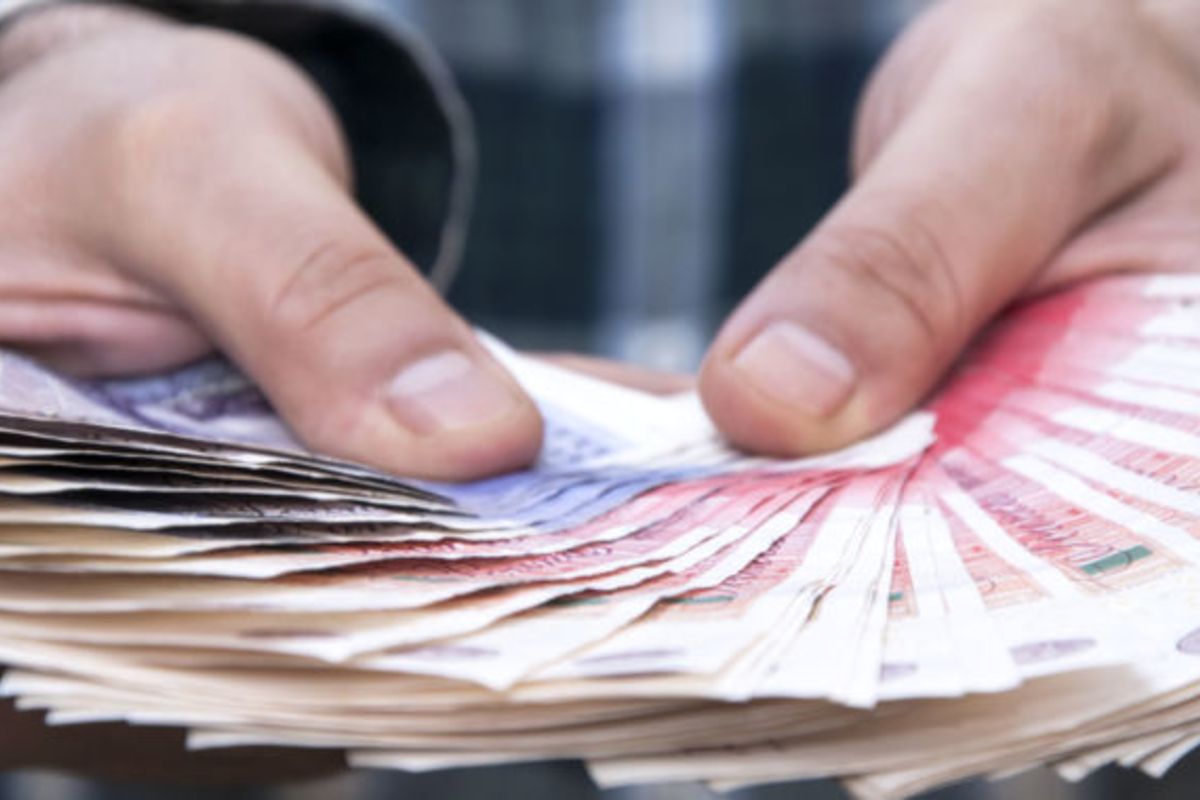 Jersey's economy is expected to grow by 4.1%, this year according to a new report from the government's financial advisers.
The Fiscal Policy Panel is independent but provides guidance to Ministers to help them make decisions.
Dame Kate Barker, who chairs the panel, says low unemployment and a strong recovery from the Covid pandemic has put Jersey in a strong position:
"Unlike the UK, Jersey benefits when interest rates go up overall because it brings a boost to tax revenue for the government.
But the situation is different for different people - some are doing quite well out of the financial situation, but many others are really struggling because of rising inflation."
The panel has made eight recommendations to help strengthen the economy - including addressing the housing crisis and offering 'targeted support' to help people worst hit by rising inflation.
Dame Barker says many islanders are facing 'genuine hardship' as earnings aren't keeping up with soaring inflation.
The FPP is recommending the new government use its extra income to help islanders struggling with the cost of living:
"As we go through this year, higher inflation will squeeze people's incomes and we might see consumption fall. That would certainly slow [the economy] down.
We do think there is room for the government - with more money coming in from banking sector profits - to help people who are really struggling."
The panel is also warning that Jersey doesn't have enough money set aside to reach its goal of becoming carbon neutral.
States Members voted to commit to reaching 'net zero' carbon emissions back in April - which it's estimated could cost £360 million.
The panel says the new Council of Ministers should bring in 'economic incentives' to make sure it reaches its 2050 target.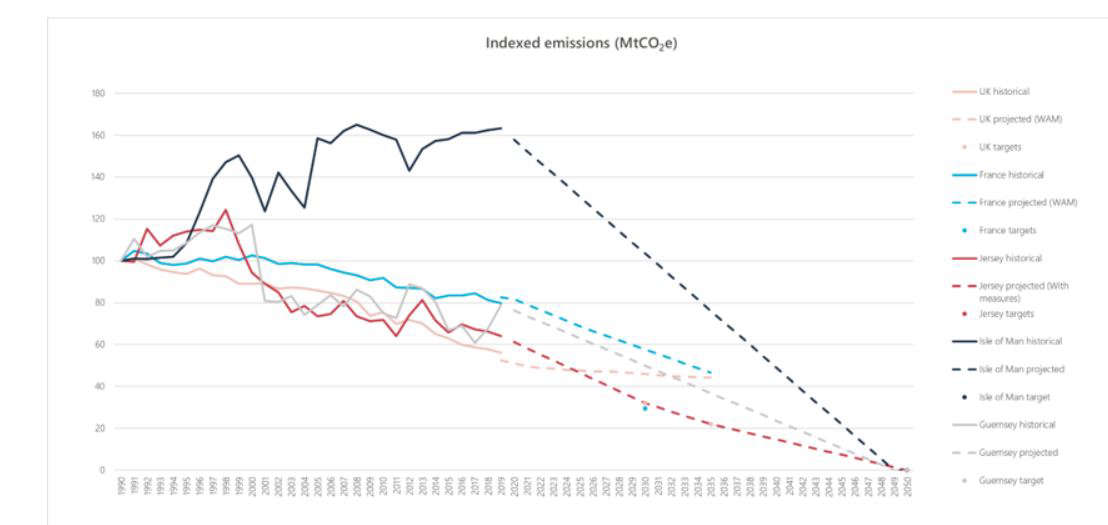 States Members committed to the 2050 deadline for Jersey to reach 'net zero' carbon emissions at a States sitting in April
Dame Barker says the existing Climate Emergency Fund alone won't be able to solve the problem:
"The carbon dioxide we produce today will sit in the world for quite some time, so dealing with 'net zero' isn't something we can put off.
When people talk about being 'net zero by 2050', it doesn't mean we should do nothing until 2050 - we really have to start now.
Jersey isn't unique in talking about targets but not yet really getting exactly to grips on how to get there, but it's important that this government starts to set out a plan to get there."
In its report, the FPP has warned the government its tendency to plan overly-ambitious infrastructure projects to tight timescales is damaging to the island's construction industry, and the economy overall.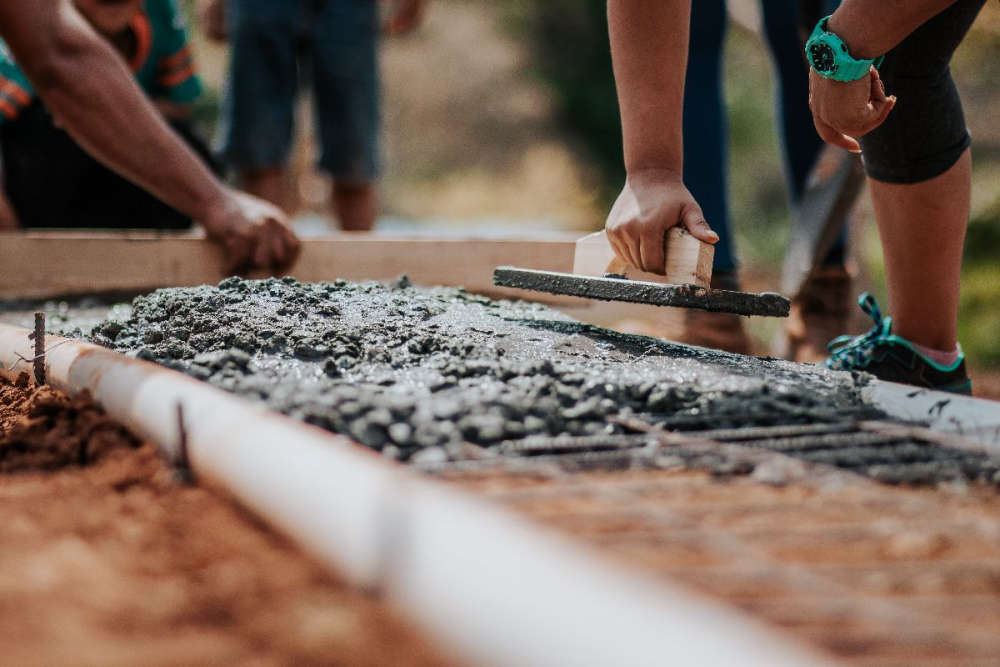 The government has been told to stop planning 'overly-ambitious' timetables for construction projects that fall through
It's recommended careful thought is given to the timing of projects in order to avoid leaving the construction industry thinly stretched.
"Jersey, as an island, inherently has limited capacity and resources.
One of the issues we've seen in the past is the government has planned to do a lot of capital projects, but then because of delays in implementation, it's ended up doing fewer projects.
That's quite difficult for the construction industry because if they start gearing up for more projects than come to pass, they'll have wasted some of the resources put into it."
A total of eight recommendations have been made by the panel:
Fiscal spending. The economy is currently strong with little spare capacity and historically low levels of unemployment. This is not the time for significant across-the-board additional spending or tax cuts which would cause further inflationary pressures.
Inflation. Alongside the overall picture, there are some households facing considerable constraints due to rising inflation. Some of the projected surpluses could be used to provide targeted support and offset a short-term risk to consumption.
Funds. Looking further ahead, there are long-term risks e.g. ageing population and therefore it is sensible to increase the balances of the Stabilisation Fund and the Strategic Reserve once the Covid debt is paid off. Surpluses and receipts from Prior Year Basis liabilities would be reasonable choices to increase the Funds' balances.
Objectives of Funds. The Government should ensure objectives for the Funds are clear and adjust policies in line with objectives. This will be particularly relevant after the actuarial review of the Social Security Funds.
Housing. The rising cost of housing risks becoming a drag on economic growth. This should be addressed as a priority.
Capital programmes. It will be increasingly important to ensure projects are carefully scheduled and the historic tendency to submit overly-ambitious timetables for capital projects should be eliminated.
Rebalancing. Rebalancing measures should only be included in the Government Plan if it is clear how they will be achieved. Including speculative measures may lead to pressures in later years if they are subsequently not found.
Net zero. The Climate Emergency Fund will not be sufficient to finance the transition to net zero which will require the careful use of both taxes and expenditure to create the right economic incentives. The government should consider the strategy for financing these challenges.
The newly-elected Treasury Minister, Deputy Ian Gorst, says the government will consider the panel's recommendations:
"I would like to thank the Fiscal Policy Panel for their most recent report and their continued work on providing Treasury, Ministers and States Members with their independent advice.
We'll be considering their latest report carefully as the new Council of Ministers develops the next Government Plan.
One issue they highlight is the immediate inflationary pressures being experienced by many households in Jersey and we are working with the Chief Ministers and her Council of Ministers to bring a mini-budget to the Assembly in September to address this."