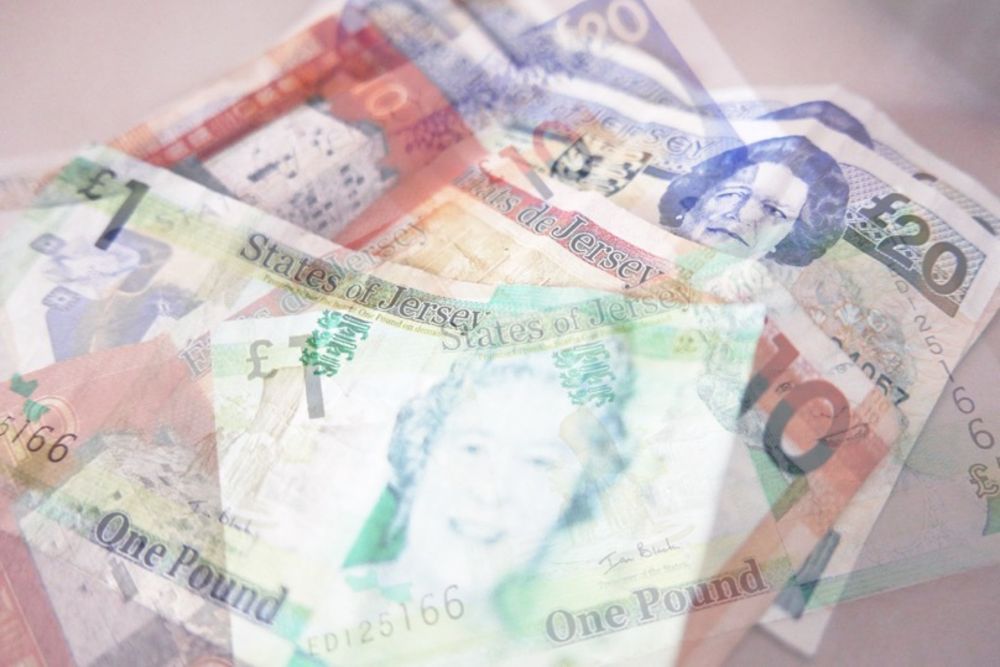 Jersey's Retail Price Index, which measures the average changes in goods and services, hit 10.4% in September.
RPI has risen from 7.9% in June.
It's the greatest jump in the cost of living since September 1990.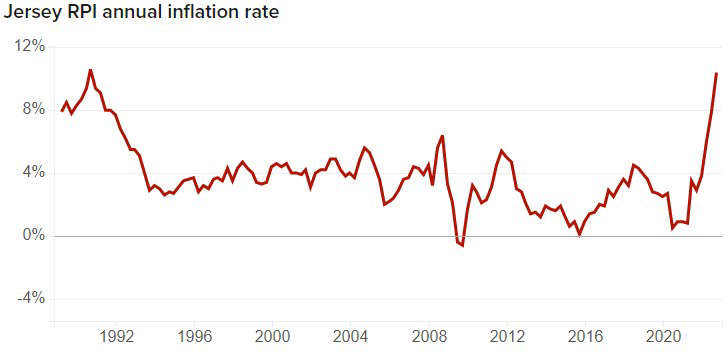 The costs of energy and housing were the biggest factors in the hike.
The cost of borrowing increased sharply following the outgoing Prime Minister's mini budget which spooked the financial markets and spiked mortgage rates.
Food prices and the cost of motoring have had a huge effect on the rise.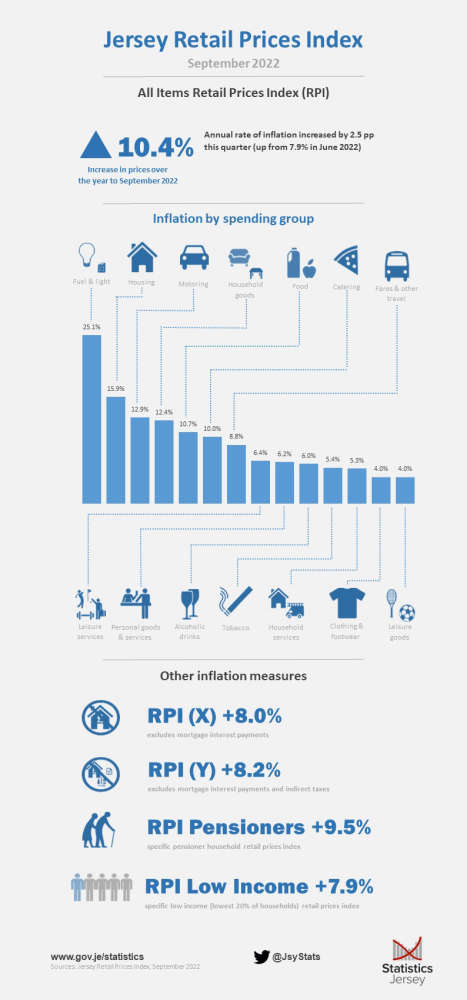 In June, public transport fares saw a dip of 2%, but have since jumped nearly 9%.
The UK's inflation rate hit 10.1% in September.