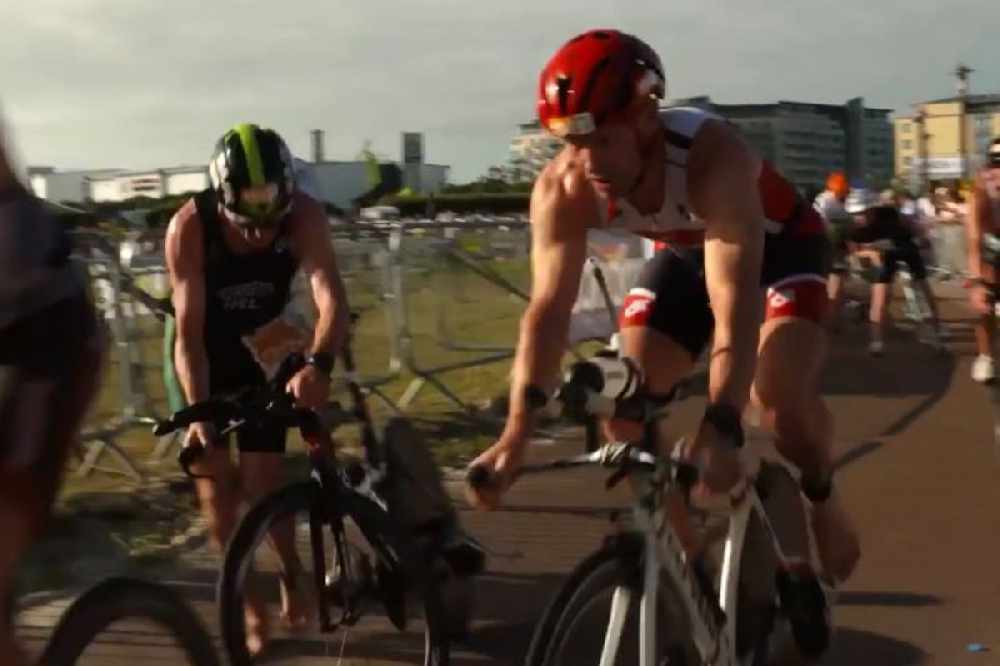 Hundreds of people have gathered at Les Jardins de la Mer this morning for the 2019 Jersey Triathlon.
Last year's champions, Richard Tanguy and Katie Silva are taking part again - swimming, cycling and running around the island.
Triathletes from next month's Island Games are also using it to train up for their events.
President of Jersey Triathlon Club, Simon Roderick, says it's as popular as ever:
"The event has grown from strength to strength and its great the contingents from Guernsey, UK and Europe continues to grow, but the most positive aspect is the growth of the children's event."
This year's Triathlon is raising money for four local charities, the Oscar Maclean Foundation, Littlefeet Environmental, Mind Jersey and Silkworth Lodge.
Victoria Avenue will also be closed between West Park and Bel Royal between 6am-1pm, with traffic diverted along St Aubin's Inner Road or up St Peter's Valley.