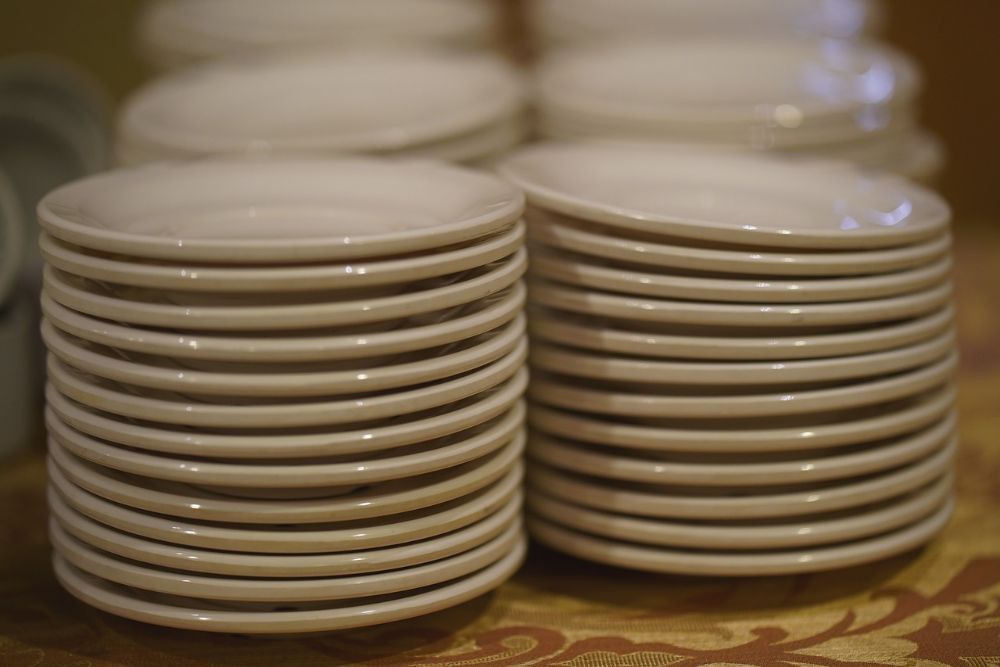 A Jersey caterer says he has reached breaking point over ongoing Covid restrictions.
In a lengthy post on his business' Facebook page, Tony Sergeant from Jersey Kitchen described how he's 'staring down the financial barrel of a gun'.
The heartfelt and desperate message describes the 'hypocrisy, back-tracing, inconsistency and double standards' which Mr Sargeant says is the 'hallmark of the government's handling of the pandemic'.
He asks how 500 can attend the Lions charity dinner but 21 guests are not allowed at a private birthday party, and more than 20 can have a meal in a restaurant but he can't serve that meal to more than 20 in a private home.
Mr Sargeant says the two latest delays of the easing of restrictions - now to 5 July - and the 'much too little and far too late' financial support has 'crippled' his family business and that he wants to 'throw in the towel'.
"The two most recent Government delays in moving to the next stage of the roadmap has crippled us. Am I going to go bankrupt? Probably not. I hope not. I have sunk everything that we've got into keeping afloat and we've been really careful to keep up with social security payments and to pay our suppliers etc on time but we can't carry on like this for much longer.
Yes we are looking nice and busy for the rest of the summer but we can't survive by only being busy for a couple of months. We have catered for two small weddings so far this year. In a normal year this figure would have been around eleven or twelve. Likewise corporate events. This early season revenue is absolutely vital to see us through the long winter months so to be forced not to be able to cater for income generating functions because of inconsistent and downright dodgy rules and regulations is heartbreaking. There's only so many body blows that you can take until you lose the will to fight and you just want to give up. I'm very close."
The post concludes with a powerful message to the policy-makers and 'powers-that-be':
"Oh how I wish you could walk a mile in my shoes, to experience the sleepless nights, the cold sweats, the feeling of utter desperation of not knowing if your business, your livelihood is going to survive, how you are going to pay the bills and provide for your family. If you could have experienced the mental torture of these emotions, then maybe, just maybe you might have been able to have taken a less heartless, cold, calculated and mean approach to your decisions to delay any aid to our industry for as long as humanly possible and who knows, you might have also even offered us a rescue package with criterion that we were actually eligible to apply for."
His post has been shared widely, with hundreds of messages of support from islanders.
"Totally agree with you. The rules now make no sense at all. I wish you the best of luck and hope that all will be good for you in the very near future."
"Well said. Very eloquently written. I really feel for you and everyone else in the same position"
"Tony, a superb post. I love you and your family and I know first hand how hard working you all are. Disgusting how you are being treated.... The 'rules' make absolutely no sense."
Covid restrictions due to be eased on 14 June where initially postponed to 21 June, and then pushed back a further fortnight to 5 July.
That includes the reopening of nightclubs, stand-up drinking in bars, large indoor and outdoor events and the lifting of the 20 rule on private gatherings.
The Jersey Hospitality Association said it was a blow to the industry:
"The JHA is questioning whether we are doing the right thing by further delaying reconnection and restricting who can come here. If people are safe, and we have protected those who are vulnerable, then the Government must weigh up whether it is prepared to continue to damage businesses, livelihoods and islander's mental health."
Gavin Reid, MD of the Randalls pub group told Channel 103 the delay is 'extremely frustrating'.
"Given the catastrophic year we had last year, we were banking on some great weather, the Euros coming along, vertical drinking - just to make up for some of the money we lost last year. The staff costs are the same as serving to a table. We are incurring exactly the same costs, but taking less money.
We were forced to have to annoy and frustrate a hell of a lot of people and tell them we had to cancel their tables. People are clearly questioning why they can't stand up when the majority of our population has been double-jabbed."