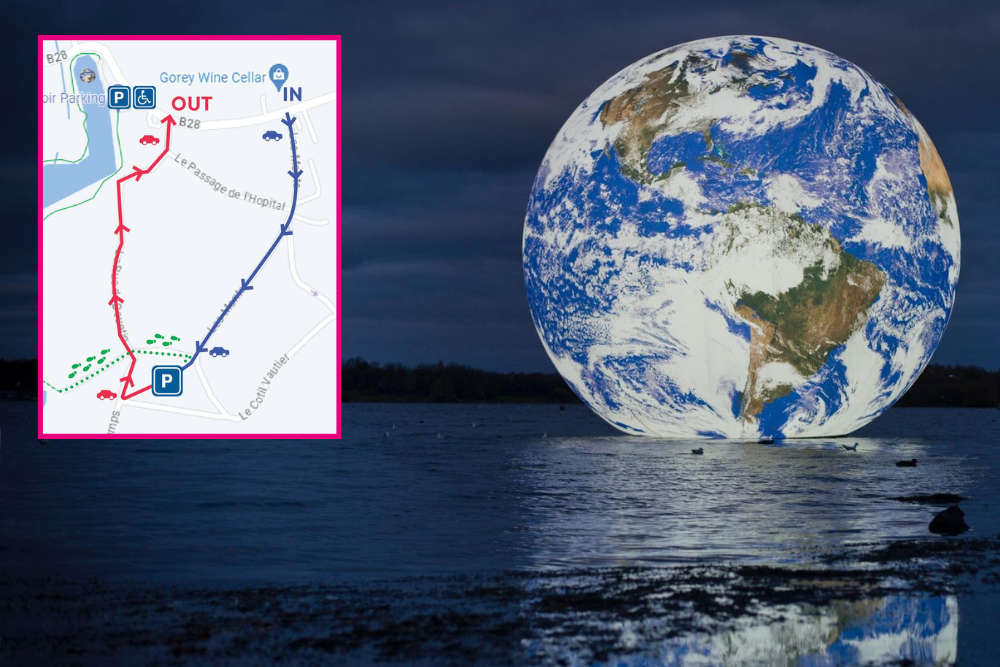 Floating Earth by @photographicleigh
As islanders are expected to flock to Queen's Valley Reservoir to see Floating Earth, we're being advised to plan our visit. Here's how...
From 14 September until 24 September, people can see Luke Jerram's famous art installation in Grouville.
It is free to visit, and is part of ArtHouse Jersey's No Place Like Home exhibition.
The ten-metre tall glowing glove has been positioned on the water with the permission of Jersey Water.
It was created from NASA imagery of the Earth's surface, and seeks to provoke the feeling of awe astronauts report feeling when they view our planet from space.
It is open 24 hours a day, though an accompanying soundtrack - a composition by Dan Jones - will be turned off every night at 10pm.
Floating Earth is expected to be very busy on the first two days, so people are asked to stagger their visits to the site.
Organisers also advise those attending after sunset to take a torch.
The main message of Floating Earth is the preciousness of water and our world, so Jersey Water and ArtHouse Jersey are encouraging islanders to travel to the reservoir as sustainably as possible.
Islanders may choose to cycle or walk to the site, or alternatively, the number 13 bus route (from Liberation Station to Jersey Zoo) stops next to the giant glowing globe.
Wheelchair-users and people with pushchairs are asked to be aware of slippery surfaces and inclines and declines throughout the walk to see the piece.
People are reminded it may be busy and should pre-plan where to park before heading out.
Additional parking is available, which will be sign-posted, and a map of where to park can be found below: