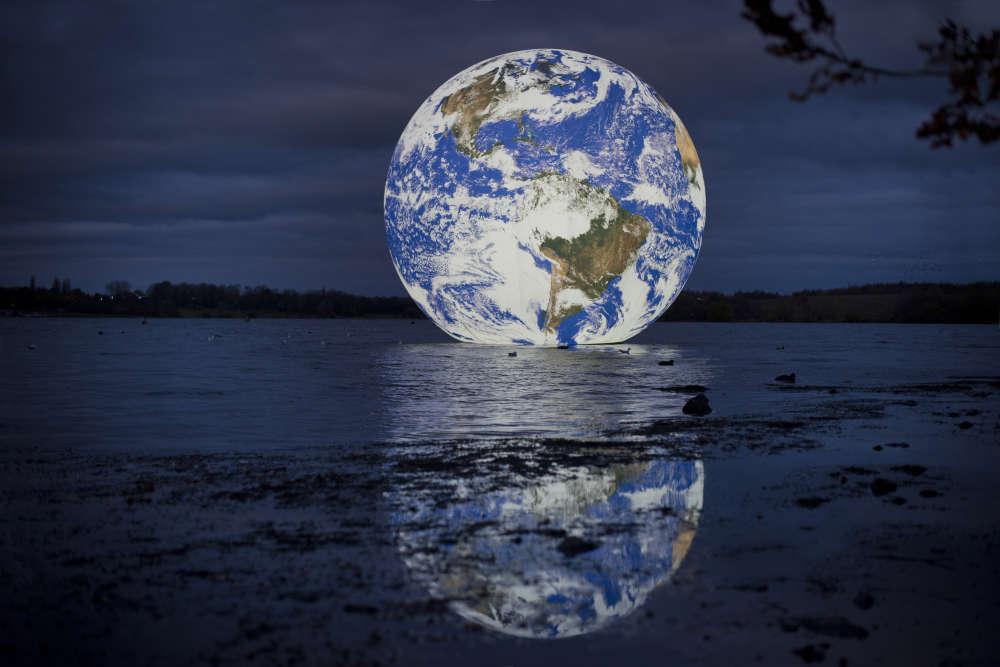 Floating Earth by Luke Jerram - photo by @PhotographicLeigh
A famous art installation of the Earth will be appearing on the surface of Queen's Valley Reservoir.
Jersey is hosting an iconic piece of art created by Luke Jerram called 'Floating Earth', which signifies the preciousness of water, from 14 September until 24 September.
In recent years, the island has faced severe droughts, although this year, due to a very wet August, our reservoirs are looking quite full.
The replica of Earth is 10 metres in diameter and is based on a photo taken by NASA to symbolise the awe astronauts feel when they see the world.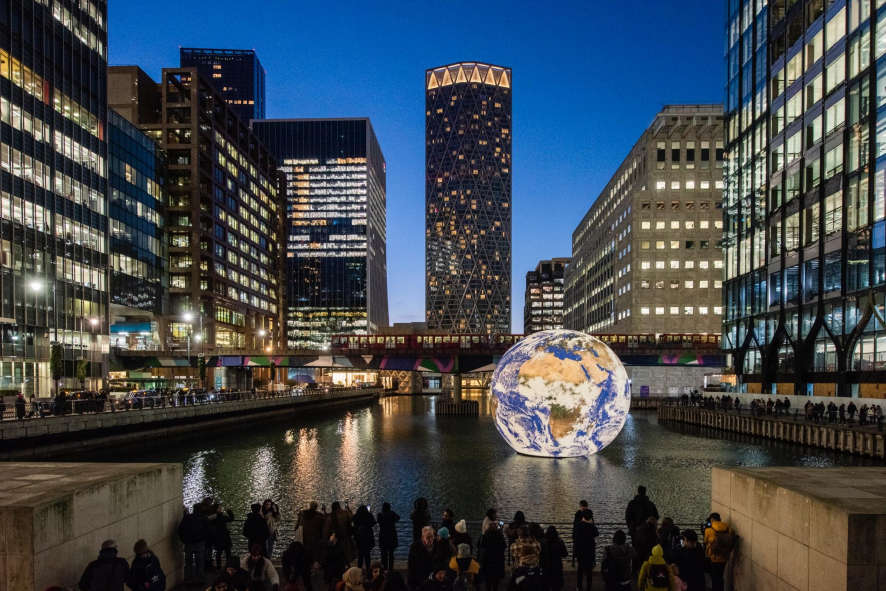 Pictured: Floating Earth at the Canary Wharf Winter Lights Festival by Sean Pollock
Luke Jerram's installation is free to see, and islanders are invited to witness the art while enjoying the calm and peaceful surroundings, accompanied by music.
Director of ArtHouse Jersey, Tom Dingle, says this is a once-in-a-lifetime opportunity for Islanders to witness a remarkable artwork for free right on their doorstep.
"Floating Earth has delighted millions of people all across the UK and it's a real coup to have it here in Jersey.
"Our sincere thanks go to Jersey Water for partnering with us to make this possible."
The artwork is part of the exhibition held by ArtHouse Jersey called 'No Place Like Home'.
CEO of Jersey Water, Helier Smith, says the partnership with ArtHouse Jersey connects nature and people, which very much aligns with its purpose at Jersey Water.
"Queen's Valley Reservoir is the perfect backdrop for this impressive installation; it's accessible to everyone and we hope Islanders will take the opportunity to spend time enjoying the natural surroundings when they visit.
"The concept of Floating Earth speaks to Jersey Water's values around prioritising the planet, reducing our impact on it, and creating lasting environmental change."
Other installations include the spacecraft, which mysteriously appeared overnight on the North Coast and now sits in the gardens of Town Church.