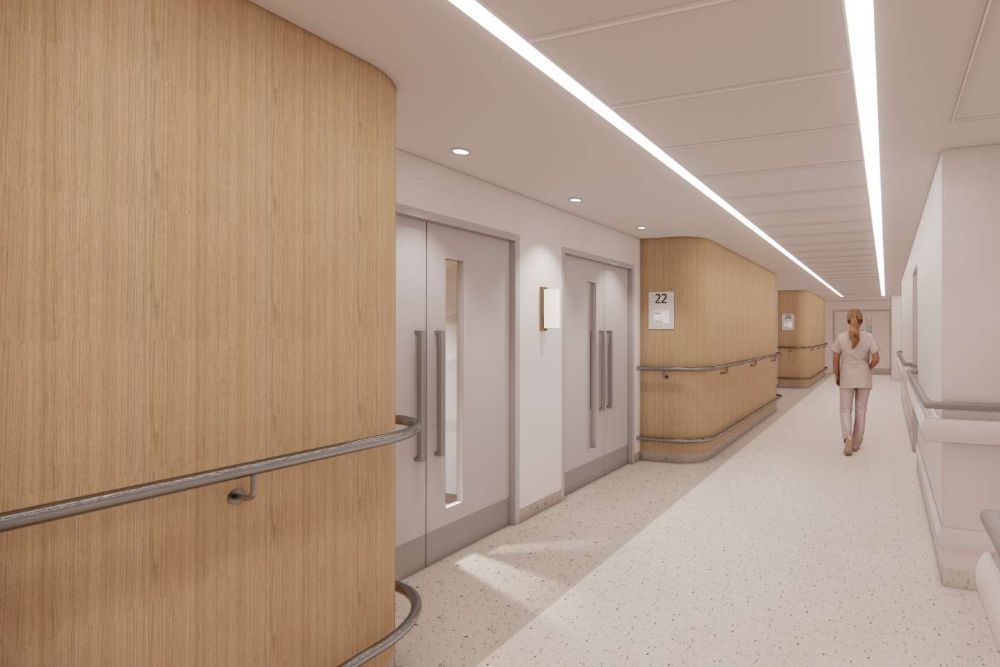 A scrutiny panel looking into the new hospital project is proposing the budget be cut by a quarter of a billion pounds,
The Future Hospital group also want borrowing capped at £400 million.
The government has set a budget of £804.5 million to build the new hospital at Overdale, and will ask the States to let them borrow £756 million to help finance it.
The Future Hospital Review panel says the overwhelming majority of public submissions are clear in saying that £804 million is not appropriate.
Despite Ministers saying they hoped not to use all of the £804 million, the panel says that assurance is not enough of a guarantee that spending will be capped in an appropriate way.
It's concluded that an affordable and more appropriate figure is £550 million.
The panel also argues that there isn't sufficient evidence to justify the size of the planned hospital - and the level of borrowing proposed could expose the island to financial risk.
"The panel really wants to offer the government a pragmatic way forward, and we feel that by restraining the overall cost of the project and the level of borrowing that they are committing the island to, then we can find a better solution that achieves a deliverable option for the island.
We have to ensure that the island has a hospital that is, yes fit for purpose, but is also fit for future generations and does not saddle the island with an excessive cost and debt that we will have to pay back for many years.
It is a huge amount of public money and it's a decision that will rest with the island for many years to come and have an impact on future generations. Yes, we need to get on and start building and delivering a hospital for Jersey, but it's absolutely critical that that hospital is both an appropriate size and scale, but also comes at an appropriate cost for the island." - Senator Kristina Moore, Future Hospital Review Panel Chair.