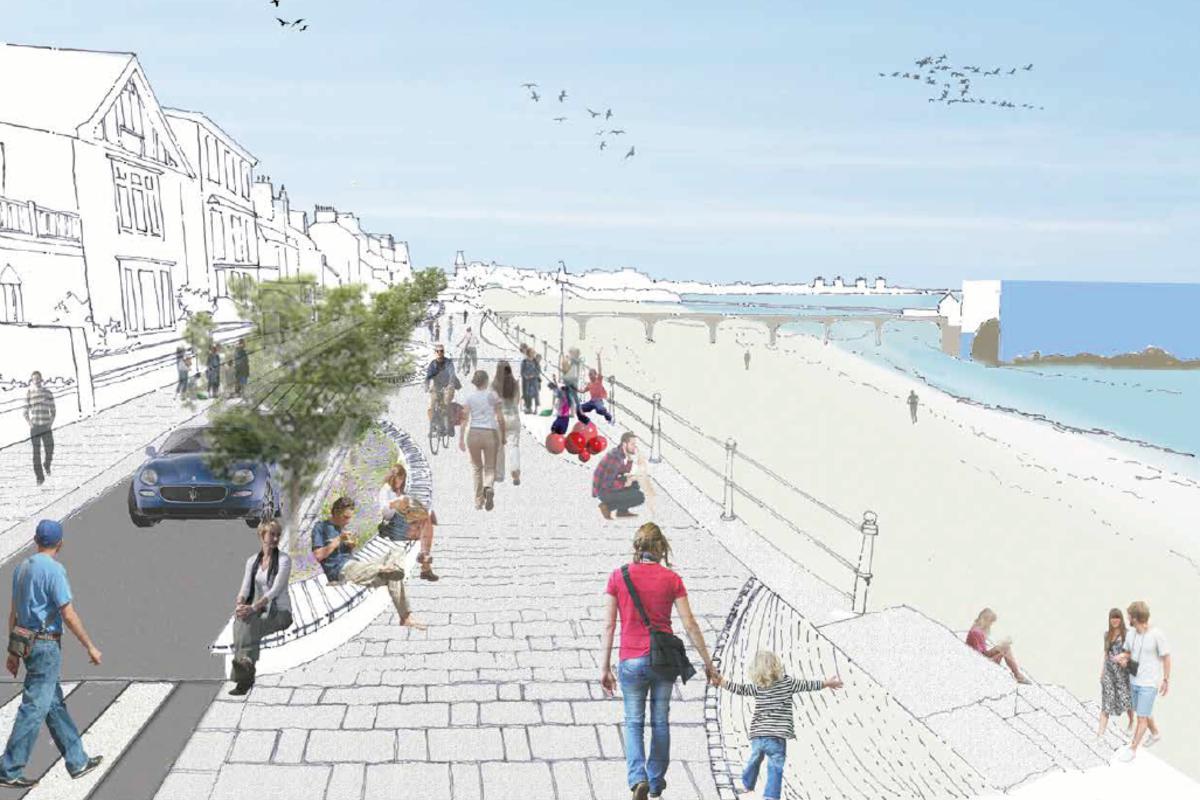 Image Credit: Parish of St Helier
Plans to improve Havre des Pas have gone on display this afternoon at the Ommaroo Hotel.
They include controversial proposals to make the road one-way, along with new ideas for the area like new green spaces, a boardwalk promenade and water bus service linking other parts of the island.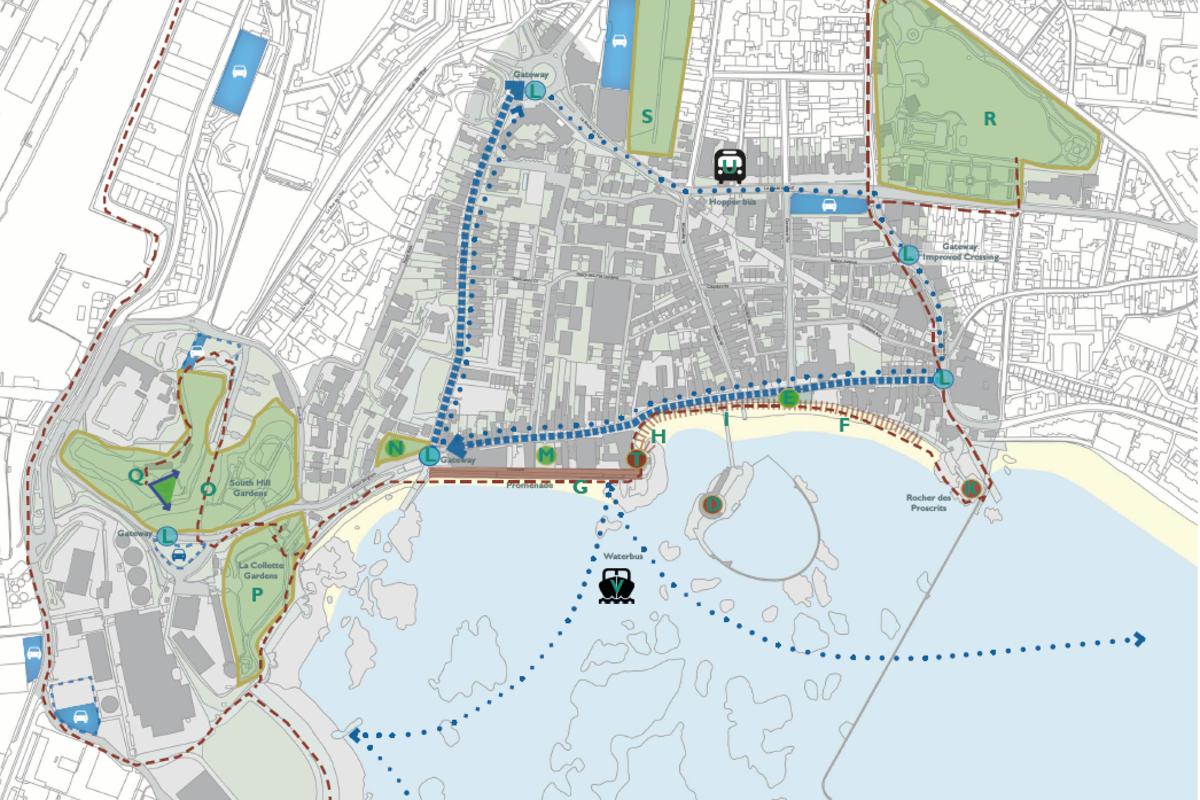 At this stage, lots of ideas have been put forward by the Havre des Pas Improvement Group to see which ones prove to be popular with islanders.
Questionnaires are being given out at the exhibitions asking for feedback on the plans, and to assess the importance of issues like traffic, attractions, parking and public transport.
The steering group delivering the project has outlined two aims for the Masterplan:
"To examine ways to reduce significantly the volume of traffic passing through the area, particularly on Havre des Pas and Green Street." and "To explore options that would help redefine Havre des Pas as a residential 'village area', whilst also making it a more attractive destination for people to visit."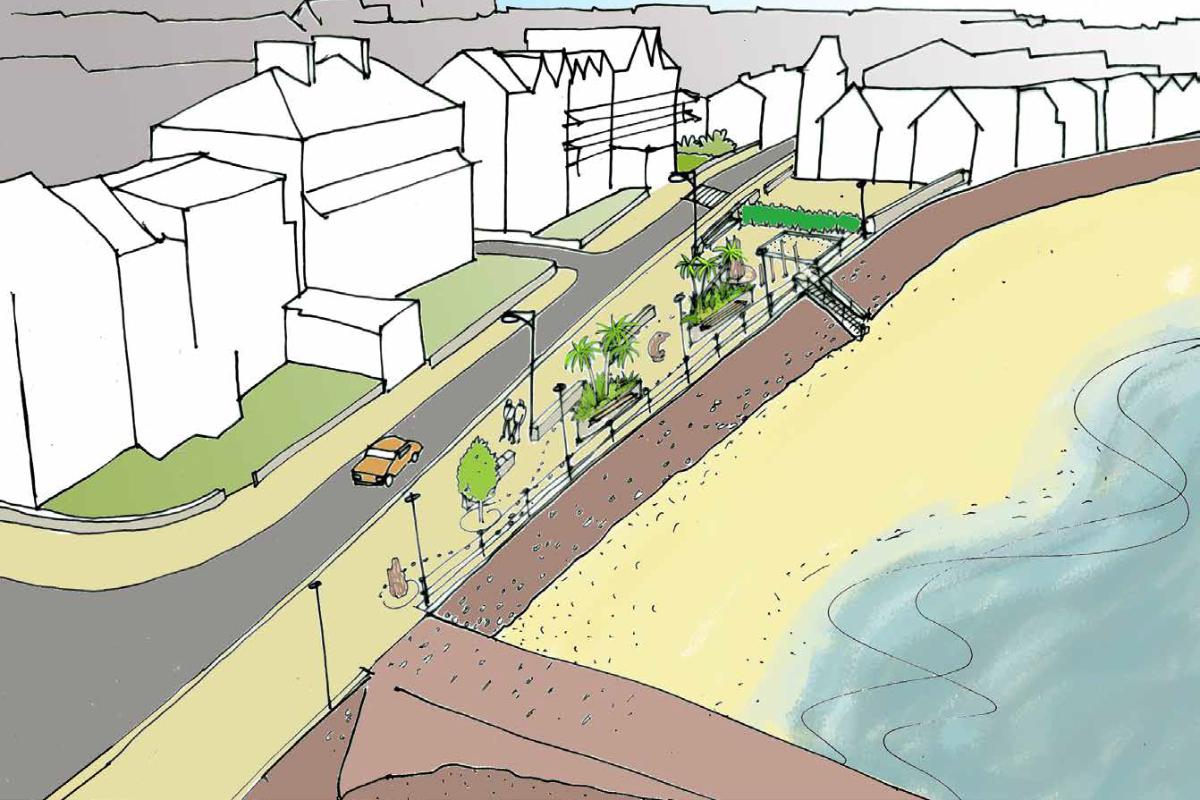 Speaking to Channel 103, St Helier Constable, Simon Crowcroft, outlined how the project will proceed after the consultation:
"The Havre des Pas Improvement Group will consider the responses, and the next step is to persuade the Parish and States authorities that the scheme should be supported. The final piece of the jigsaw is to obtain funding for the scheme because there currently is no funding. What I and the parish Deputies want to achieve is a bid in the budget for next year."

The plans are on display at the Ommaroo Hotel, Havre des Pas, from Thursday 21 until Wednesday 27 February.
After that, they will move to the Town Hall from Thursday 28 February until the end of the consultation on Wednesday 27 March.