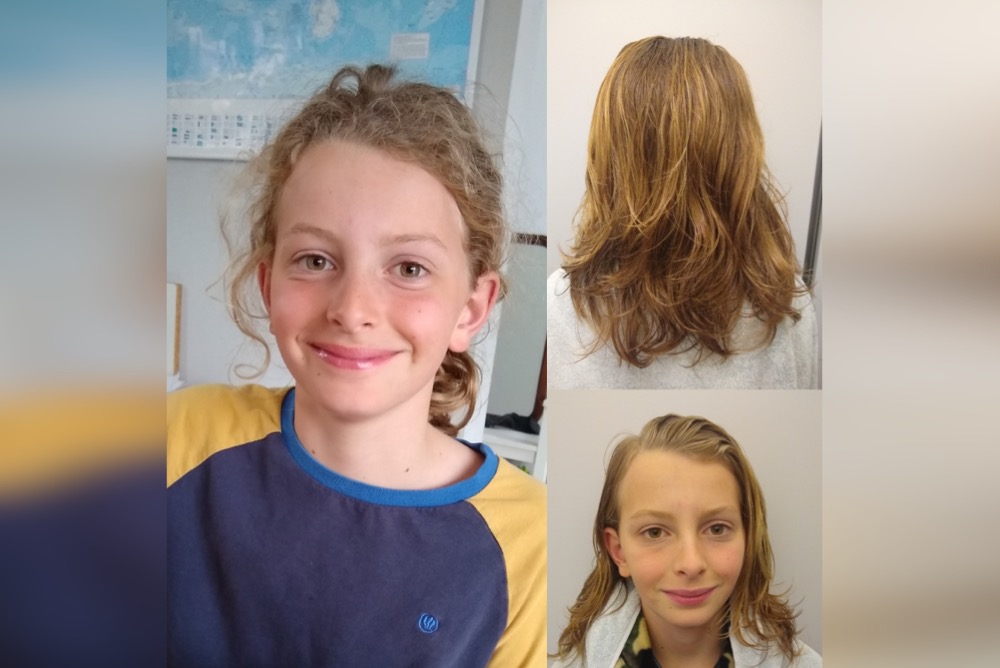 11 year old Edgar Militis will be hoping to unwrap a new hat to keep his head warm after having his head shaved for charity.
The youngster from Trinity has been growing his locks for the past three years.
His long blonde mane was falling below his shoulders when he decided to take the 'big step' of shaving his head.
Edgar is raising money for Jersey Hospice Care.
"It costs this charity £20,200 per day to provide their range of services and I wanted to do something to help."
He's chosen Christmas Eve to have the cut:
"Afterwards I am going to feel very proud about what I have done. I am also going to need a new hat to keep my head warm!"
Edgar has raised almost £1200 before facing the clippers. You can support him here.
And this is Edgar after his haircut: