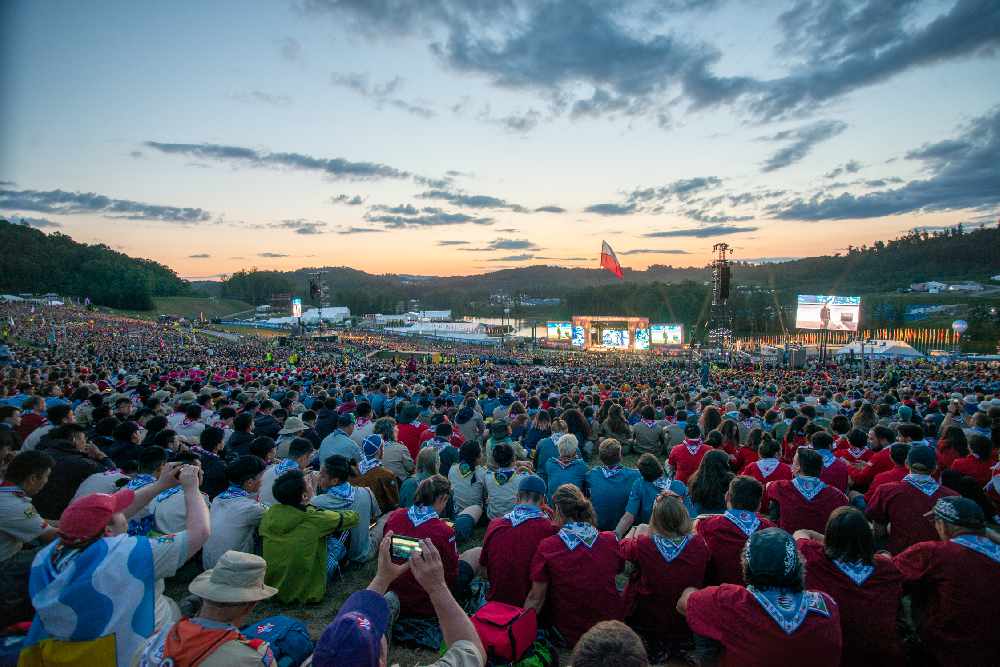 Young islanders have travelled thousands of miles to represent Jersey at the World Scout Jamboree in the USA.
45,000 scouts from across the world have come together in West Virginia to give young people the chance to learn new skills.
Nine scouts and a group leader from the Channel Islands have made the journey to the 24th annual event, which was opened by the UK's Chief Scout, Bear Grylls:
"World Scout Jamborees only happen every four years and tens of thousands of Scouts attend each one. They are incredible festivals of peace, friendship and adventure. Young people will make friends for life with people from over 150 countries, experience different food, language and culture while learning new skills. It will be the journey of a lifetime."
16-year-old Daniel Rorley from Jersey is there. He says the scouts have all been able to share experiences:
"We've been teaching some Americans how to play cricket and it's really fun how they respond to their first time playing it and showing them all the different rules."
The World Scout Jamboree runs from the 23rd July-2nd August.