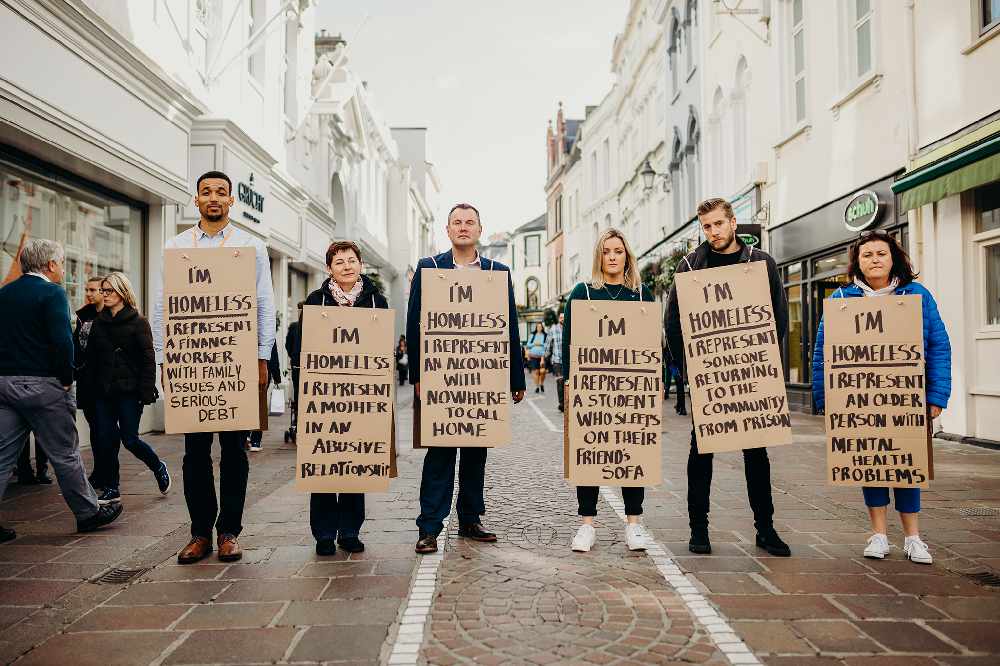 Credit: Freedom Media
Volunteers have been posing as homeless people on King Street to raise awareness on World Homeless Day.
They each wore a cardboard box and took on roles of a different homeless person, which were:
A mother in an abusive relationship
A student who sleeps on my friend's sofa
An alcoholic with nowhere to call home
An older person with mental health problems
A finance worker with family issues and serious debt
Someone returning to the community from prison
The Shelter Trust regularly sees more than 100 people sleep in its facilities every night.
"Anecdotally we know that there are a number of young people for example who are actually studying for exams but sofa-surfing. That can't be right in an island like ours.
"We know of individuals, men and women, who are in abusive relationships and can't leave their home because they've got nowhere else to go.
"What we really want to understand so that can we can start to find some solutions, is what those issues actually are." - Dominique Caunce, Jersey Homelessness Trust.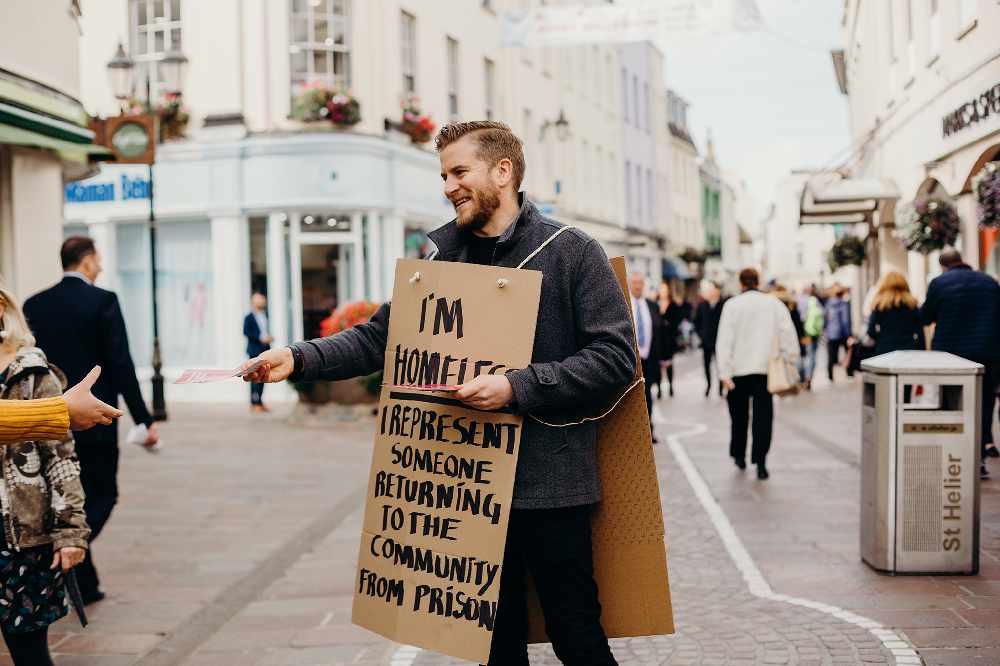 Housing Minister Senator Sam Mezec made tackling homelessness one of his top priorities when coming into the job last year.
He then launched a Homelessness Strategy in the summer to find out how big a problem it is in Jersey and what can be done to sort it.
Results from that review are due early next year.
Senator Mezec says he wants to do all he can to help people in the meantime.
"We are going to be setting up a 'Housing Advice' service, which will be a front door that people can go through for any sort of housing problem. I'm hoping that it will be a place for people when they think they might have a problem on the horizon can come to and get advice for. That might be able to help us identify when people need that extra help."
The volunteers handed out leaflets encouraging people to complete a survey on people's perceptions of homelessness in Jersey, which can be found here