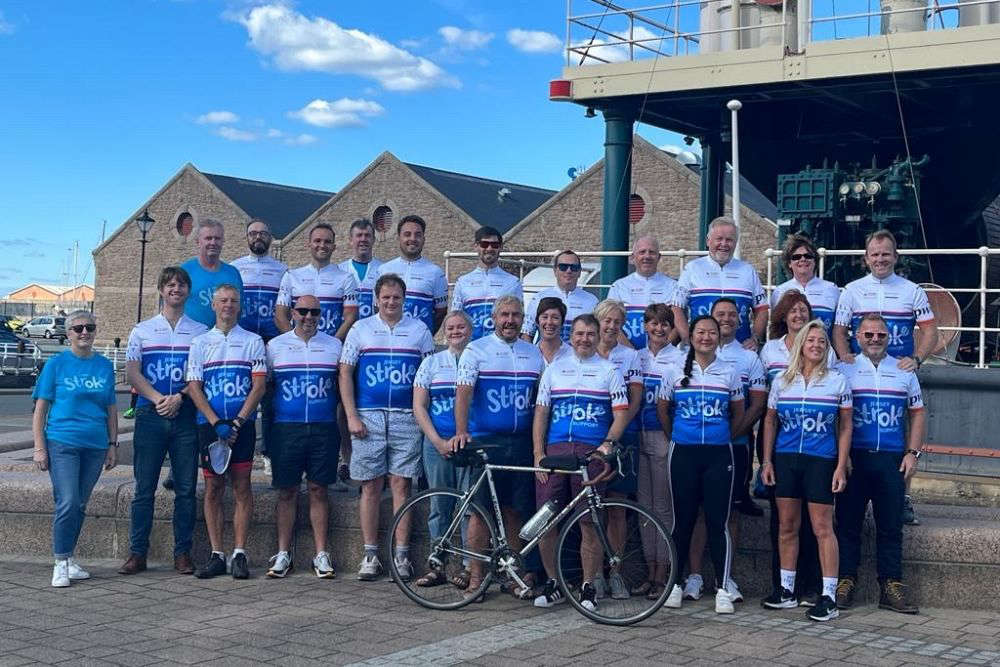 A team of dedicated islanders is cycling from London to Paris to raise money for Jersey Stroke Support so stroke survivors have better access to help.
The group is taking on a gruelling 300-mile cycle ride between the capitals of England and France.
They set off from the island earlier this week and are around half-way through their journey.
They have already raised £37,000 for the charity.
Day one saw the group cycle from London to Dover, and a further 80 miles on day two.
Nicole Le Miere, who is one of the charity's directors and a stroke survivor, says all the money raised in Jersey stays in Jersey.
"Going through it myself, I know the importance of having someone there that you need to talk to maybe ask some questions, it's not an easy time."
London to Paris cycle for Stroke support Jersey…. 1st leg of the journey.. Guernsey to Jersey… pic.twitter.com/hOp8aUaZWu

— Colette Bonner (@LotteeBonner) September 17, 2022
The charity supports stroke survivors and their families, provides post-stroke reviews, and spreads awareness about strokes, along with stroke- prevention messages.
Jersey Stroke Support formed in May and is the first of its kind here, after identifying a gap in resources for islanders who have suffered from the condition.
"We really want to make a difference in Jersey, we really want to be there to help, strokes are one of the biggest things that are affecting people nowadays." - Nicole Le Miere.