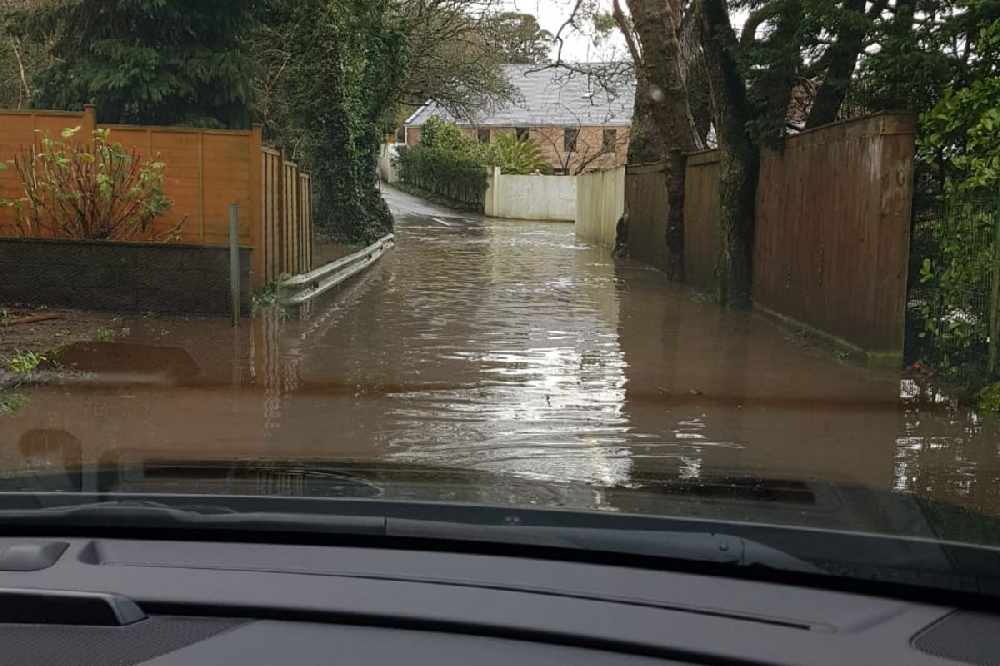 Flooding at Rue de la Frontière. Credit: @mikeobviously
Motorists are being asked to take care because of heavy flooding in some areas of the island.
'Six Roads' in St Lawrence is currently closed aftrer a car broke down in floodwater. The car's since been removed, but the road is still shut.
There's deep water at top of Greve de Lecq on the St Ouen's side, on Vallee des Vaux, Rue de la Frontière and Vic in the Valley.
Police are warning of a precarious tree overhanging the road near Warren Farm, while a big rock has fallen onto the road on Route de L'Etacq near Faulkner Fisheries.
There's a small landside on Westmount Road in town.
Jersey Coastguard has also warned of a broken-down vehicle being submerged on the Elizabeth Castle causeway.