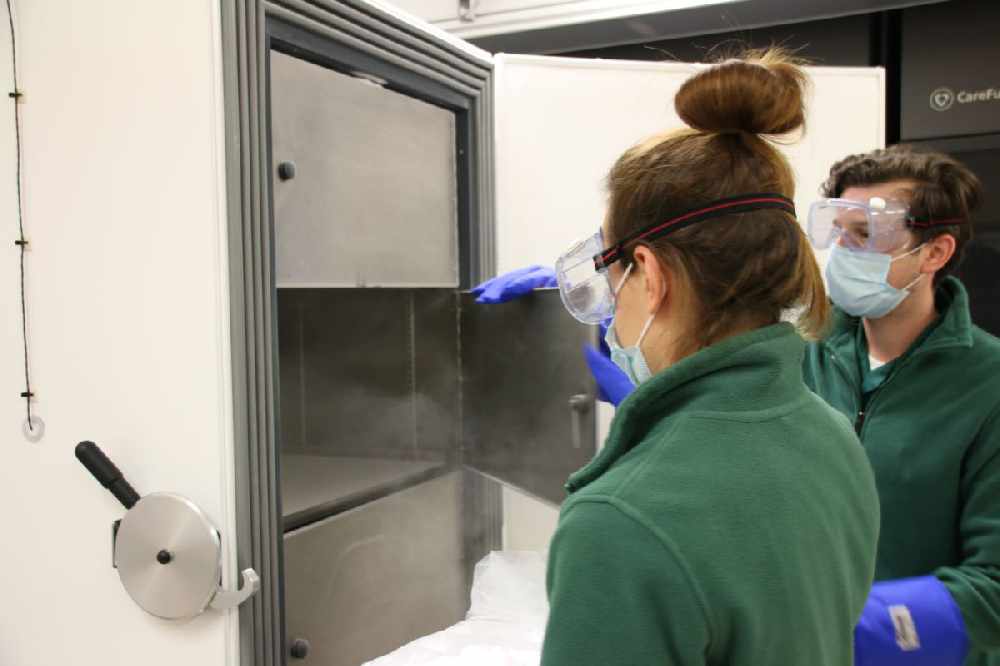 Jersey's Covid-19 vaccination programme is underway. The first jabs have been brought forward by a day.
The first jab was due to be administered on Monday 14 December, but the government says vaccination teams have begun immunising care home residents a day earlier than planned in view of the increasing number of positive cases.
As of Saturday, 20 care home residents had been diagnosed with the infection, and increase of 16 since Thursday.
Beryl Taylor, a resident of Cheval Roc care home who is in her eighties, was due to be the first islander to receive the jab, and it is understood that she remained first in line for the earlier-than-expected rollout.
The media has not been allowed to witness the first injections being given in Jersey because of the ban on visitors to care homes.
Instead, footage is expected to be taken by a member of staff at Cheval Roc.
The vaccination team is made up of a doctor and a team of nurses staffing two mobile units.
Care homes have been contacted in recent weeks to help them prepare for the vaccine and information has been sent to residents.
The government says it will give an update later on how many residents are vaccinated today.
The programme will continue this week with the team going into more care homes to administer the Pfizer BioNtech jab.
975 doses arrived last week. The vaccine must be stored at -70 C and used within five days.
Further supplies are expected this week, and care home staff will be the next in line to be immunised, and the first to have the injection at Fort Regent - which is being used as the island's vaccination centre.
Jersey has 671 known active cases of Covid-19.