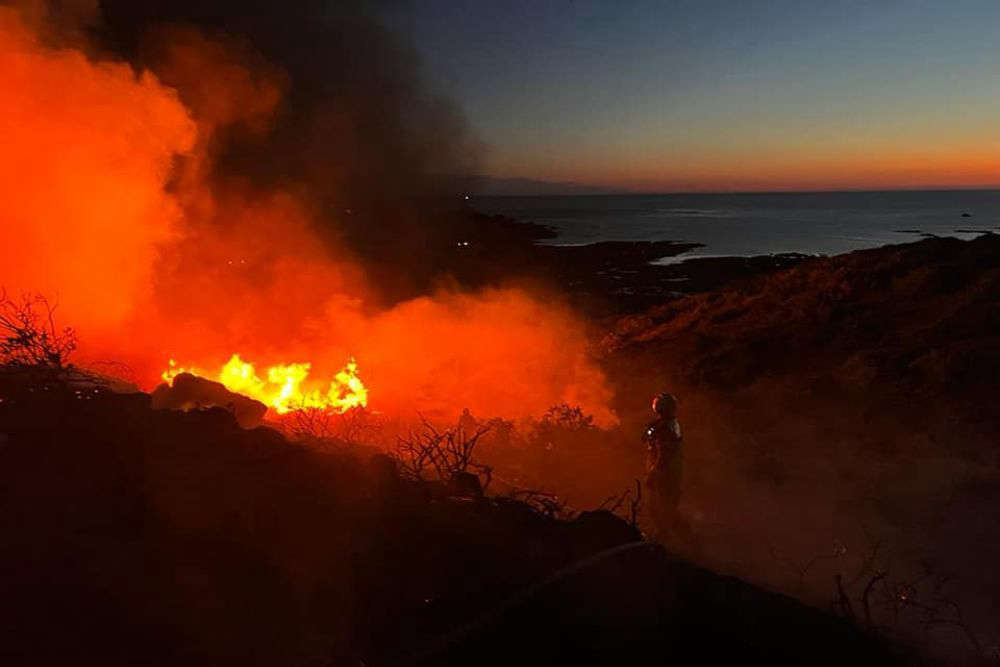 Photos supplied by JFRS
Firefighters have put out a blaze on the headland near La Pulente in Jersey's St Ouen's Bay.
The Combined Control Centre received multiple calls from the public reporting flames and thick black smoke in the area just after 9pm on Sunday (8 August).
Four firefighters from White Watch responded, followed by a further four who had been attending another incident.
At the height of the blaze, 15 crew and three appliances were on the scene.
The cause is being investigated.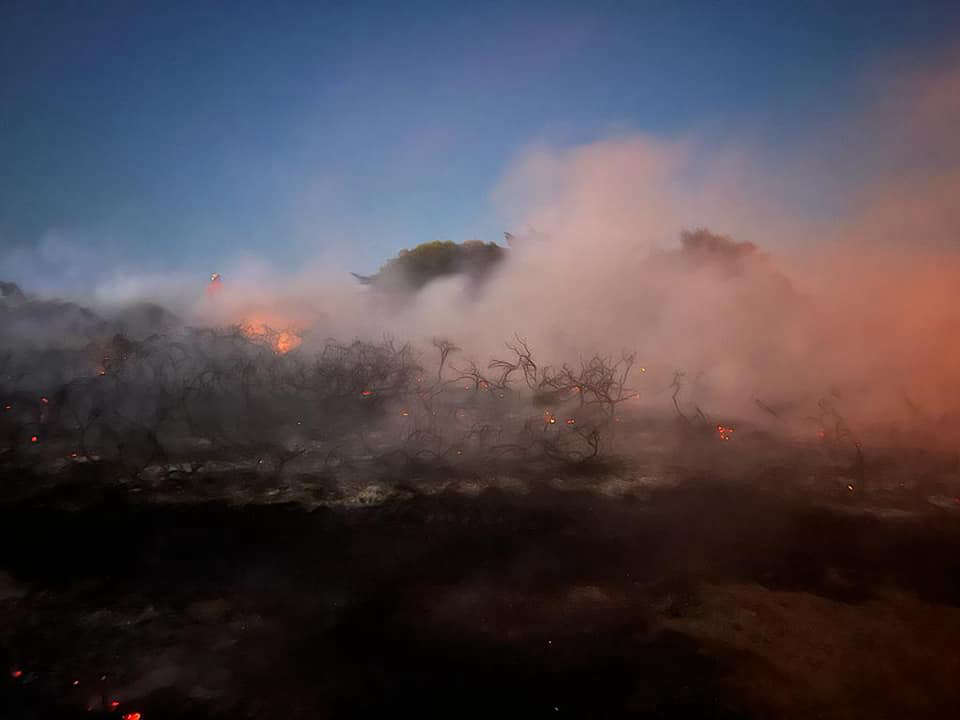 Crew Commander Le Maistre is reiterating the high risk of furze fires during this summer's ongoing conditions:
" Due to the current spell of dry weather that we have experienced, and more forecast, it is important that members of the public take care when disposing of any hot materials."
Jersey is currently in its second period of absolute drought - 15 consecutive days without measurable rainfall - of the summer.