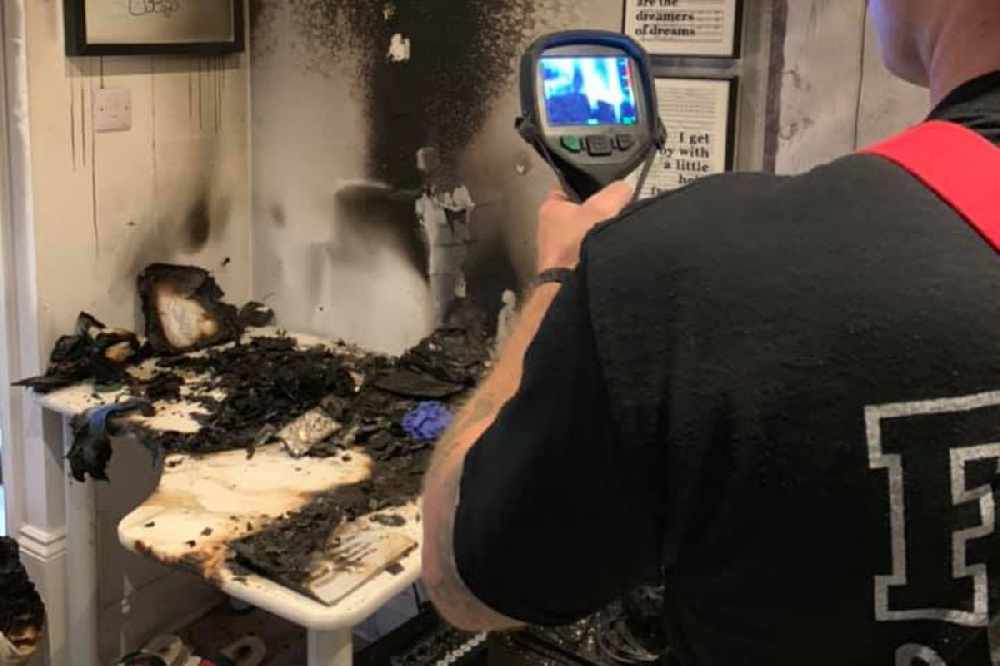 Firefighters say a family's prompt actions stopped a fire from spreading through their Trinity home.
The blaze broke out in a top bedroom on Tuesday, setting off the smoke alarm.
The early warning meant the family could get out - closing the doors to all the rooms - and call for help.
Crews say it meant the fire could be put out quickly and limited the damage to one room.
Crew Commander Vautier said: "Because of the prompt actions of the family, they limited damage to just one room of their home. Remember, Get Out, Stay Out and Get the Fire Service Out"
Photo: JFRS