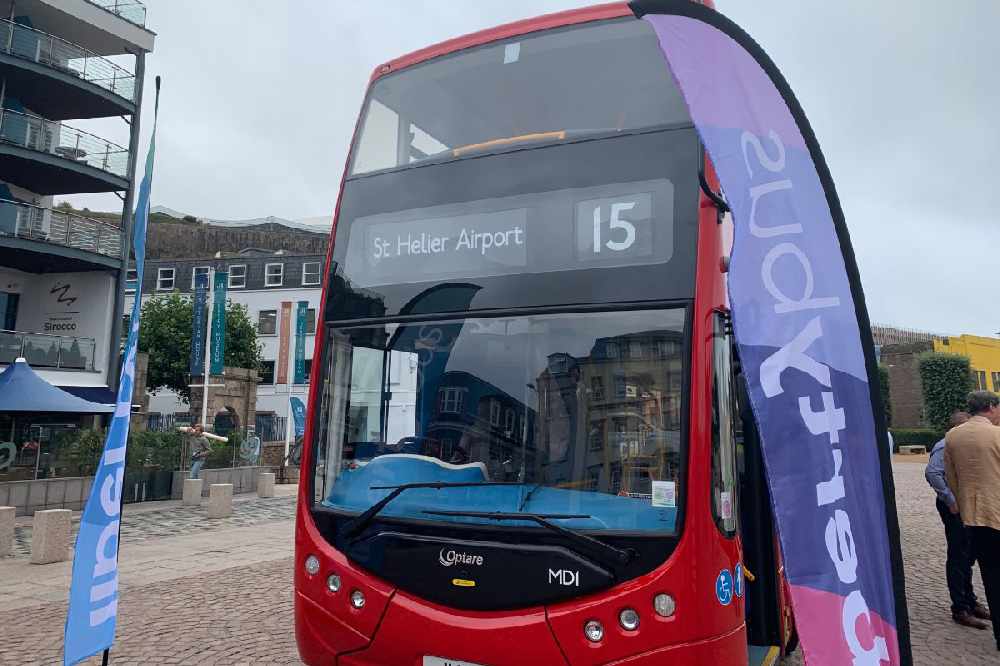 Further trials of electric buses in Jersey have been delayed until the Spring.
LibertyBus was due to trial a single-decker electric vehicle this month, but Managing Director Kevin Hart says it's had to be postponed:
"We were supposed to have another electric bus on trial in February. Unfortunately, that's been put back until April now as the manufacturer is not able to get it to us any sooner.
"But we've got to make sure the technology is right. The double-decker isn't quite right yet - the range doesn't meet what we need - but we're hopeful that a single-decker could meet our needs."
He says LibertyBus remains committed to sustainable transport and is also exploring other 'green' options like hydrogen and biofuel.
"There are alternatives out there other than just electric. There are biofuels, there's a fuel called HVO - which is a complete replacement for diesel - and whilst it's not possible to use it in the majority of our current fleet, any new additions to the fleet in the future, it could be used - meaning it would be 100% clean."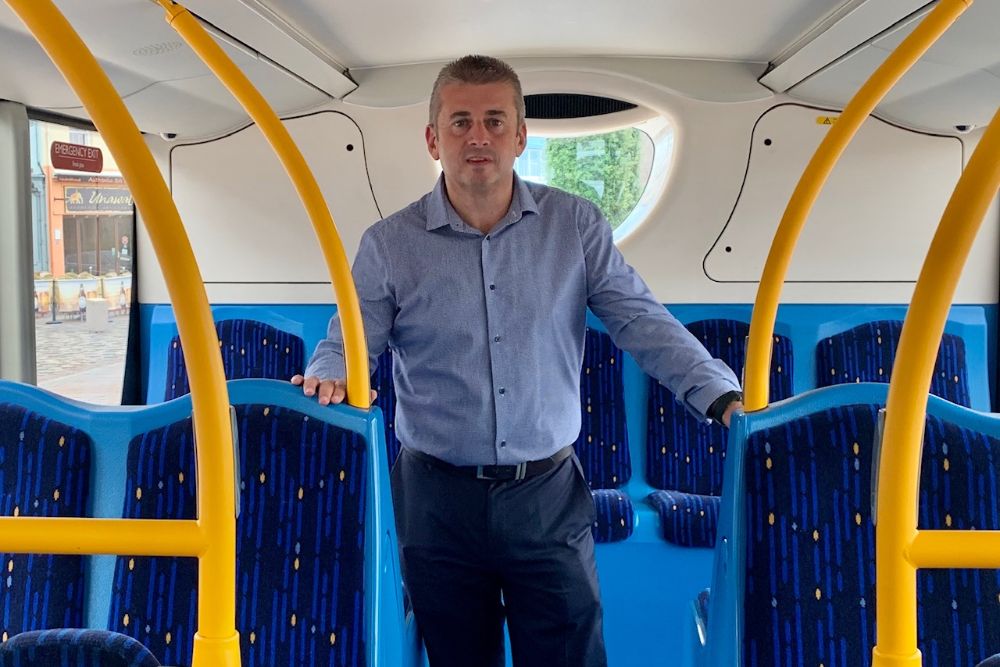 Libertybus Director, Kevin Hart
It comes as LibertyBus announced more islanders than ever are using Jersey's buses.
LibertyBus says five million passengers used its services last year, the highest number since the company took over Jersey's bus network in 2013.
Mr Hart says that year-on-year increase is down to listening to feedback from passengers:
"Since we took over the service in 2013 we have grown passenger journeys by 38% and hitting the five million mark in 2019 has been a real achievement for us."
"We constantly listen to customer feedback and consult with the public on a regular basis about the timetable and level of service we're providing. Over the last 7 years we've added routes, increased frequency of peak time, evening and weekend services and continually train and develop staff to provide the best possible customer service."
A recent passenger survey revealed bus users scored LibertyBus 8.3 out of 10 when it comes to customer satisfaction, up from 7.1 when the first survey was carried out in 2014.
70% of the 4,000 passengers surveyed said they also have access to their own car, meaning they're choosing to take the bus instead.
Mr Hart says the island bucks the trend of declining bus use:
"When you look at service levels in the UK, in towns a similar size to Jersey, we have a far more comprehensive bus service. It's an acceptable way to travel for people, it's affordable, very accessible and there's no stigma attached."