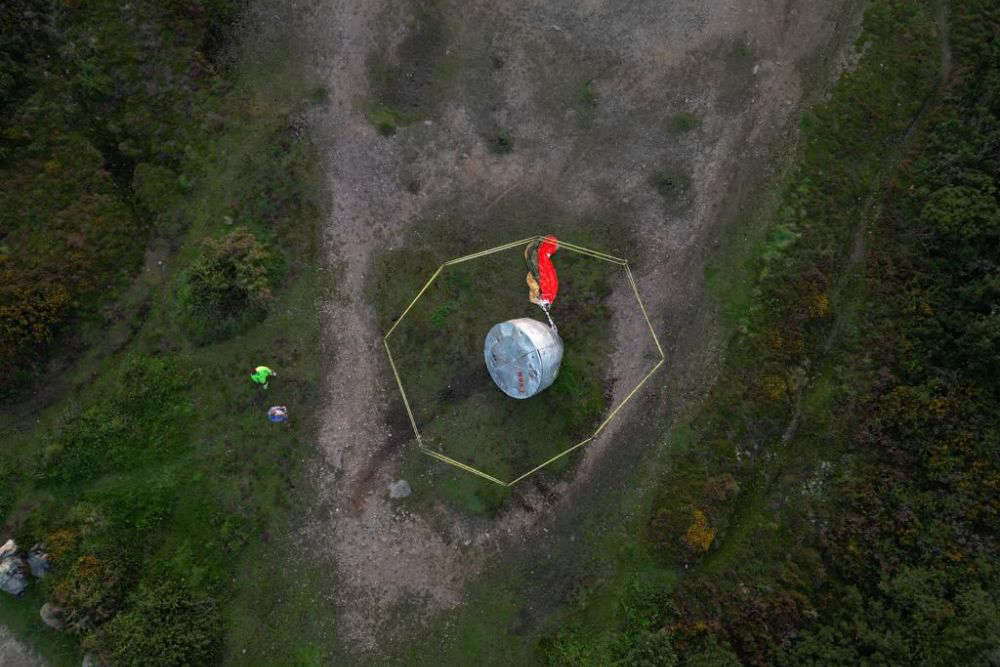 Credit: ArtHouse Jersey
ArtHouse Jersey has claimed responsibility for the mysterious 'space debris' at Les Platons.
The mysterious metallic orb appeared overnight on Tuesday.
Photos appeared on social media on Wednesday morning (30 August), and prompted hundreds of comments from islanders speculating about what it might be.
The balloon shape had a parachute attached, was stamped 'USSR' and is cordoned off with yellow 'caution' tape.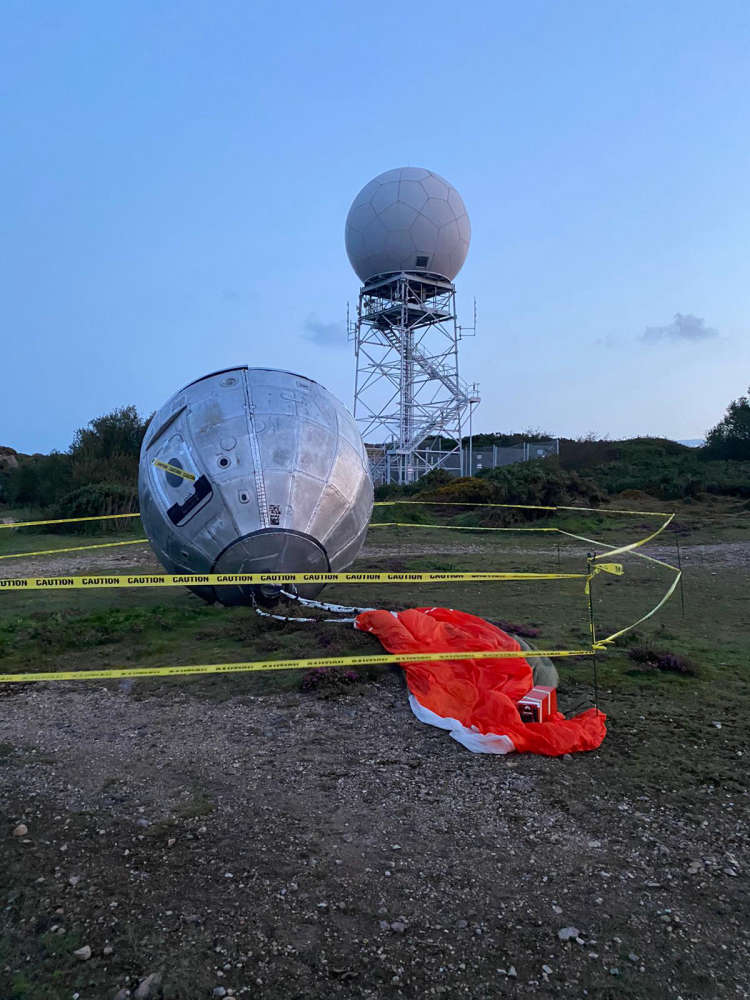 Suggestions included a possible alien invasion.
The strange sphere is in fact part of a new art exhibition called 'No Place Like Home'.
'Dissent Module' - play on the wording of descent module, the apparatus used to bring astronauts back to earth - was created by Rachel Ara.
She was inspired to stage the overnight landing by an 1970s April Fool - a concrete 'palace of fun' named Roche d'Or that had seemingly been built at Ronez quarry.
"A faked photograph of the enormous sci-fi building set in the quarry was published by the JEP in 1978 and reporters lay in wait for the people who turned up "walking their dog" to see it. On an Island 5 x 9 miles, it would seem unlikely that no one would have noticed this impossible structure being built, yet 1000s of people were taken in by the hoax and even local politicians raised complaints in the assembly that they were not informed of the building's construction."
The Dissent Module drew hundreds of visitors to Les Platons for a closer look:
"I like the humour. People were coming up, and lots of people were smiling and laughing about it - so that's rather nice."
Rachel says it has also provoked response about local housing issues, with jokes about it being turned into flats or rented out for £1,000 a week.
"These are the big issues in Jersey. I've been away (from the island) for 30 years and Jersey has changed so much. Housing is just so unaffordable."
It will be moved at 10am on Friday, and Rachel is appealing for any help with the heavy lifting.
It will be relocated to the grounds of the Town Church and positioned upright. Rachel will be working further on it in the run-up to the opening of the 'No Place Like Home' exhibition at Capital House on 6 September.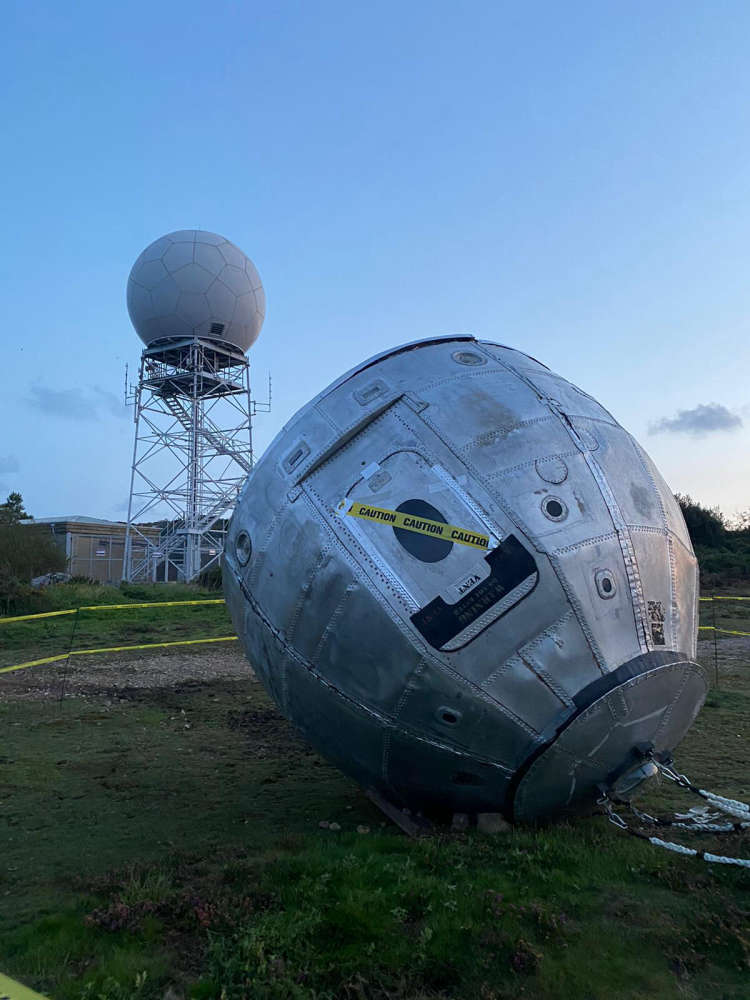 What ArtHouse Jersey says about 'Dissent Module':
Returning to earth is the most dangerous part of space travel and to return home has poignant connotations for many of us. Environmental concerns and the future of the human species are key to the narratives woven into this piece, as well as Ara's personal story of returning to the Island to care for elderly parents which has been fraught with challenges.
Inspired by her residency for No Place Like Home, Ara considers the dissent module landing a perfect metaphor for the show and her concerns around the subject of home.
She wanted to question the assumption that home is a safe place, when statistics show that home is the most dangerous place for women, often acting as a prison and the most likely place for women to be killed by partners or family members (50,000 globally last year).
The Dissent Module's barbarella-like pink fur interior with anechoic sound-proofing provides a womb-like capsule for safe travel."