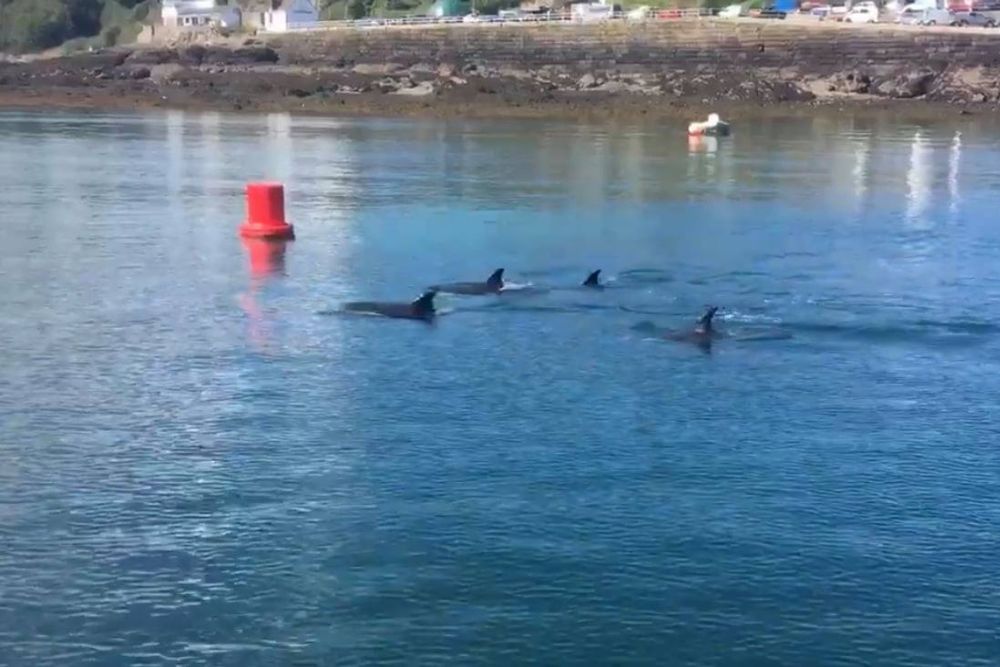 Picture Credit: BDMLR Channel Islands
People swimming in St Catherine's Bay on Bank Holiday Monday have been thanked for remaining still and calm while common dolphins made a surprise appearance in the shallow water.
Newborn calves and adults circled around swimmers, paddle boarders and boats in 4-6 ft of water.
Although this was an exciting moment for those there, The British Divers Marine Life Rescue (BDMLR) say this activity is unusual for dolphins - especially with their newborns.
In their recent Facebook post, BDMLR says the common dolphin prefers deeper water, and would usually try to avoid people.
Being so close in can put them at risk of becoming stranded, stressed, and feeling trapped.
"Thank goodness they found their way back out to deeper water again and hopefully back out to much deeper sea. Thank you to those swimmers that were already in the water, that remained still and let them pass freely and as stress-free as possible.
"Please never get in the water with dolphins, especially if they have young with them. You could be putting yourself and the calves at risk."
"Thankyou again to those that acted calm and responsibly, allowing the dolphins to depart to safety."