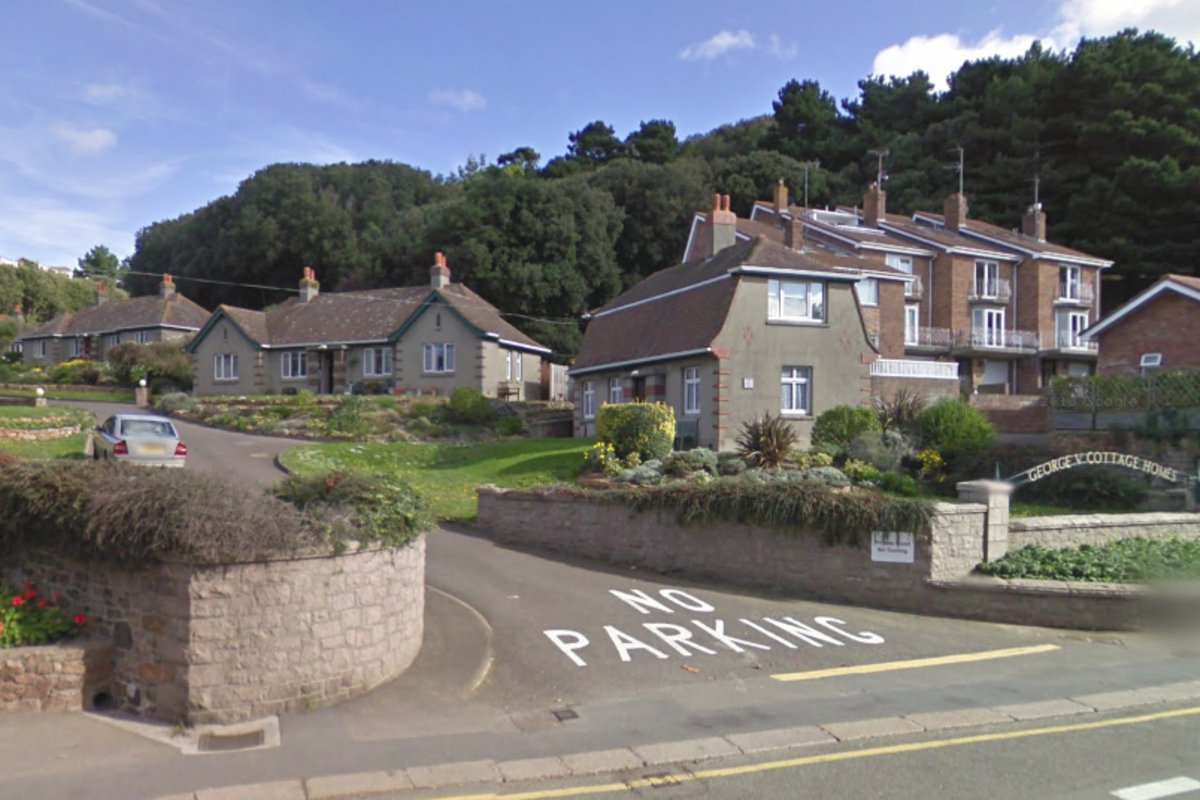 Image Credit: Google Street View
Residents at Westmount have been reassured there are currently 'no plans' to demolish their homes to make way for a new hospital at Overdale.
On Thursday, Assistant Chief Minister, Constable Chris Taylor said plans to build there were 'gathering momentum'. These included demolishing several cottages off the Inner Road currently used as social housing.
Andium Homes said it had no warning of the proposed plans from the States - and both they and residents heard about it for the first time through the media.
Staff had to go door-to-door yesterday in an effort to reassure local residents:
We visited all residents of George V Cottage Homes this morning, offering reassurance after news of the potential demolition of their homes to make way for an entrance and multi-storey car park for the new Hospital on the Overdale site, were released without any prior warning. pic.twitter.com/7JeVSetUy4

— Andium Homes (@Andiumhomes) January 25, 2019
Andium Homes' Head of Communications, Dominique Caunce, says it's not right that anyone should hear their homes could be demolished through the wrong channels, and the reports immediately rang 'alarm bells' for them.
"We picked it up on the news last night that there was a proposal for the hospital to be placed on the Overdale site, which would involve the demolition of some of our homes on the Inner Road - George V Cottage Homes - and that sent some alarm bells for us because we've got a number of elderly people living there and we weren't aware of [the plans] so felt we needed to go and visit them to offer some reassurance."
Mrs Caunce adds that the residents were very appreciative of being kept informed:
"One lady said she's been living there for 28 years, it's not just her home but a whole community. They do coffee mornings, they do bingo twice a month, and she was distraught when she heard the news. She's feeling a lot better now so I'm delighted we paid those visits to them."
The Council of Ministers released a statement yesterday saying although they were now backing a proposition by Deputy Russell Labey to allow other locations to be considered for the new hospital, there are no plans for any one site and due diligence would need to be carried out.
Ministers are supporting @RussellLabey proposition to rescind the previous States Assembly's decision on a site for the new hospital, amended to ensure funding.
Ministers have not yet agreed an alternative site for a new hospital.https://t.co/Ryrm3C4cER

— John Le Fondre (@John_Le_Fondre) January 25, 2019
Appearing to row back on the earlier comments made by Constable Taylor, the Chief Minister - Senator John Le Fondré - told Channel 103 it's 'unfortunate' that message was put out:
"At this stage, there haven't been any plans put in place, and therefore, there are no plans to demolish anything for those residents, so it is unfortunate that that's how the message was sent out."
"There are certainly no designs in place, and therefore no plans in place to make any changes to residents' homes. Should that ever become the case, you're looking at a significant timescale to get things in place, and obviously, we'd definitely be consulting with Andium and residents at that point."
The Chief Minister couldn't rule out that changing in the future - confirming Overdale is still on their shortlist for potential hospital sites, along with St Saviour's Hospital, Warwick Farm and the Waterfront.