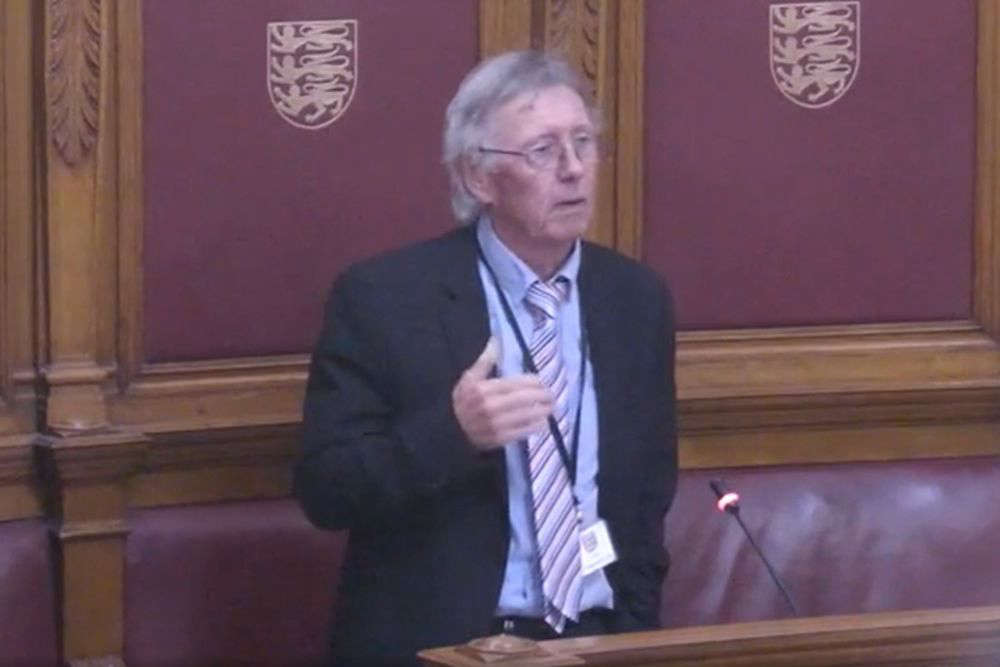 The chair of the Health and Social Security scrutiny panel has lost a confidence vote and his leadership position.
17 of Deputy Geoff Southern's colleagues voted to remove him from his post, with 15 voting against it.
Deputy Philip Bailhache brought the vote to the chamber after it was revealed Deputy Southern had asked two of his members to resign from the panel following a dispute with the Health Minister.
Deputy Karen Wilson had complained about the behaviour of deputies Barbara Ward and Andy Howell.
States members debated the proposition all afternoon yesterday (28 February) and carried it on into this morning.
An emotional Deputy Southern called it a 'horrid day'.
"Today is a first, never in my life have I been accused of being an enemy of free speech, that is insulting and I object to that most deeply.
I am a champion of free speech and I am a champion of scrutiny - done in the right way- and I've been doing it in the right way for the past 20 years.
Experience tells me that those two members (Deputies Ward and Howell) have failed to comply fully with the members; Code of Conduct of maintaining the strengths of the public trust of the States and behaving without malice."
Deputy Southern later read out the letter of complaint from Deputy Wilson to the States, which says that a private conversation was published in a public scrutiny hearing.
"In our private meeting with Professor Masie Taylor, you will recall we discussed the appointment of the chair to the new health and care board.
During the private meeting, I was asked about the appointment of Prof. Masie Taylor and I confirmed that I had told the professor that he should consider applying due to his experience and knowledge of global health systems.
In the public meeting immediately following, Deputy Ward then referenced this discussion clearly. It was then reported on in the media and questions were asked in the Chamber."
In his closing statement, Deputy Bailhache says he tried hard to avoid bringing the no confidence vote.
"I asked Deputy Southern after yesterday's sitting if he wanted to do a deal, but the proposal was dismissed out of hand.
It takes two to tango. You cannot negotiate with someone who is unwilling to compromise.
Deputy Southern has clearly made up his mind that trust between the minister and the panel has broken down."
The Health Minister did not speak in the debate, something Deputy Bailhache described as 'disappointing'.
14 politicians abstained from the vote.