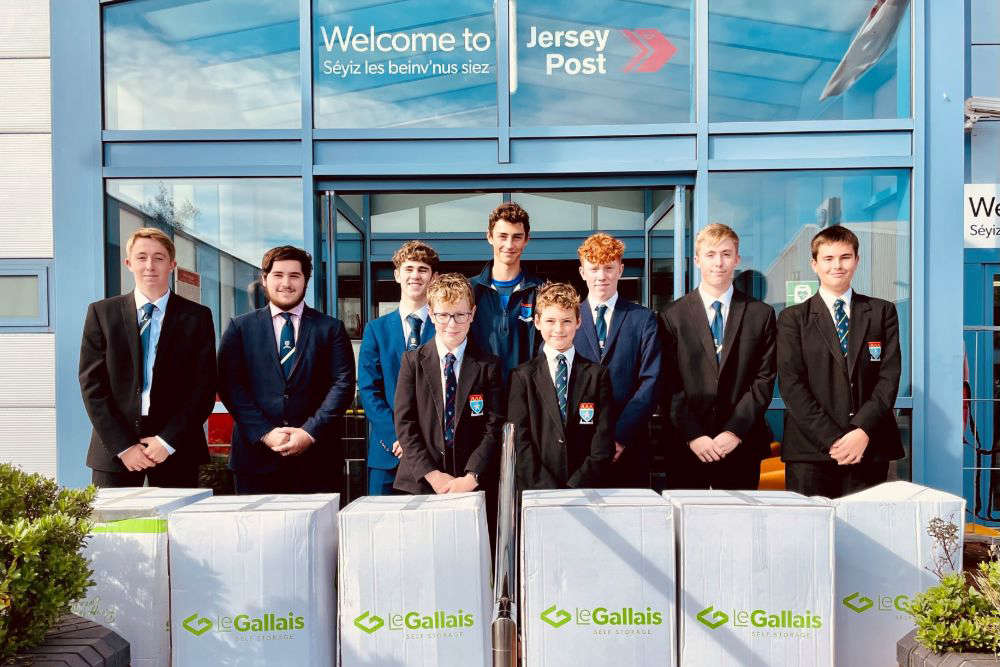 Seven boxes of sports kit collected by students at De La Salle College have been sent to Afghan refugees.
Around 400 items of clothing, weighing 150kg will be distributed to refugees from Afghanistan who have joined Lasallian schools across the world.
It was dropped off at Jersey Post's sorting office by a group of students and teacher Paul Livesey.
He told Channel 103 he was the college was "over the moon" with the amount they were able to collect:
"We took up a large percentage of one of our store cupboards collecting the kit.
"The boys engaged so well in this, the fact that they were doing good and being part of the De La Salle community is a good project to get involved with."
Our old PE kits have been sent to help Afghan Refugees being looked after by our Lasellian colleagues. Massive thanks to @jsypost for sending it. #DLSCaring #DLSRounded. pic.twitter.com/CqvEpPE3Xq

— Sports | De La Salle (@DLSjsySport) October 21, 2021
The school's PE kit was getting a redesign after being the same for 25 years, so Mr. Livesey says they wanted to put old kit to good use:
"When we were changing our PE kits to newer models from our previous style, we knew we would have a lot of spare stock and the boys would have a large amount of kit laying about.
"We didn't want the kit to go to waste, so we looked at projects around the world to help. We originally thought the kit would be delivered to Africa.
"We set a deadline of October to collect and reached out to our sister colleges to discuss who they thought would need it most, and it was decided it would go to the Afghan refugees."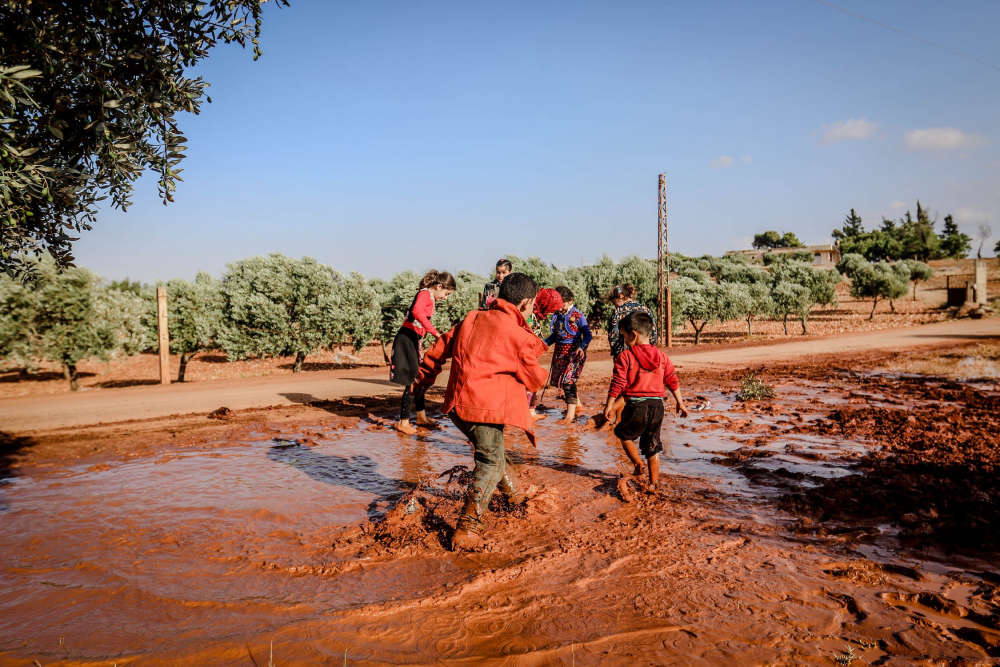 The donated kit was dropped off with Jersey Post on Thursday ready to be shipped to its destination.
"We sent seven very large boxes, each which was filled to the brim! All of them packed with kit, so we probably sent off around 400 items of clothing."
Mr. Livesey added that Jersey Post even agreed to cover shipping costs:
"Jersey Post has been fantastic. I reached out to them when we collected the clothing, let them know the weight and what we had.
"They said they would support the project and that they would cover the entire cost of shipping it out to its destination."