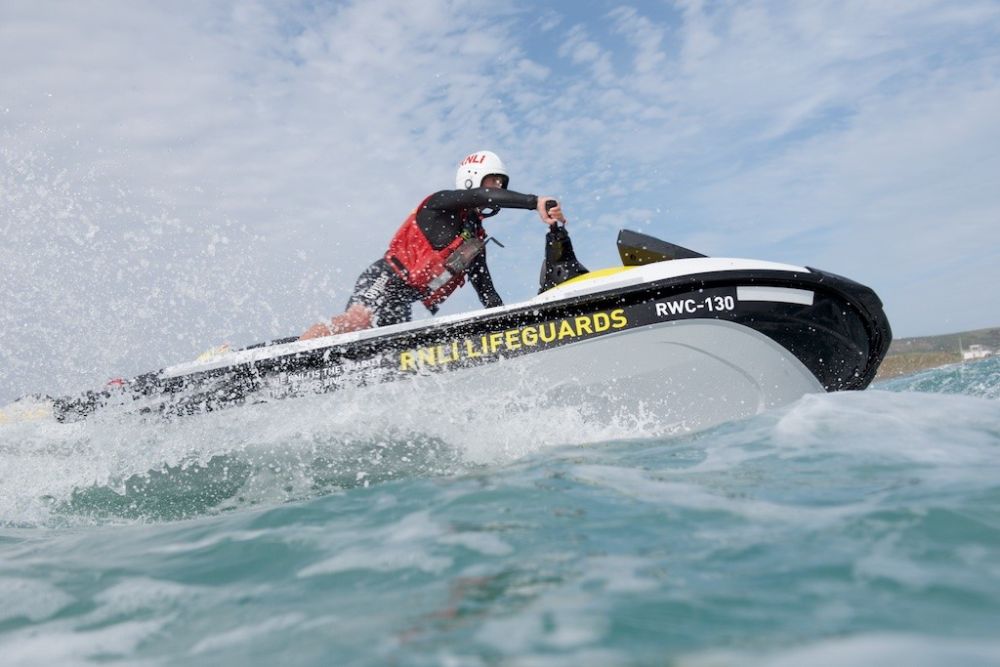 Picture Credit: David Ferguson
RNLI lifeguards are returning to more of Jersey's beaches from today (29 May).
Daily patrols at Greve de Lecq, St Brelade's Bay and Plemont will be in place for the summer.
They've already been patrolling at St Ouen's since the start of the month.
The lifesaving charity is running a joint campaign with the Coastguard - urging people to respect the water, know what to do in an emergency, and swim between the red and yellow flags on a guarded beach.
"We know Jersey is a popular destination for those holidaying in the UK and as Covid restrictions are eased, and travel into and out of Jersey is becoming easier we are expecting this year to be the busiest ever.
"We want people to enjoy the Island's spectacular beaches abut urge everyone to respect the water, think about their own safety and know what to do in an emergency.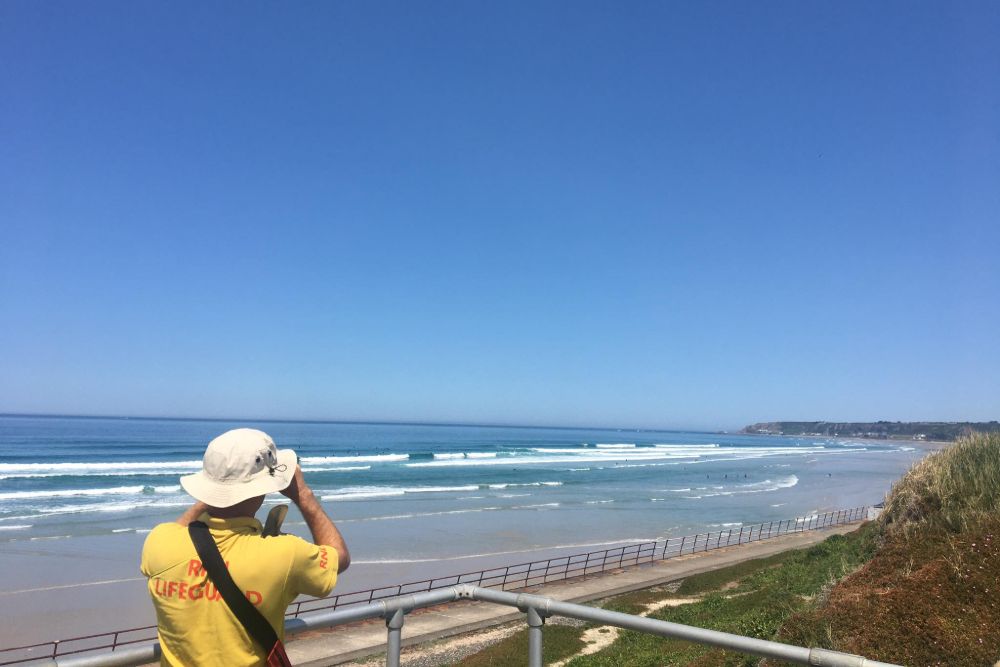 "Our main advice is to visit a lifeguarded beach and swim between the red and yellow flags. RNLI lifeguards will be patrolling four beaches in Jersey from Saturday throughout the summer to offer advice on how to stay safe and they are also there to help anyone who gets into trouble.
"Our coastline provides great opportunity to enjoy fresh air and open space but it can be an unpredictable and dangerous environment, particularly during early summer when air temperatures start warming up but water temperatures remain dangerously cold, increasing the risk of cold water shock." - Jake Elms, RNLI Lead Lifeguard Supervisor.
Other advice includes checking the weather, tides, and winds before going into the water and for people taking part in watersports to take a mobile phone in a waterproof pouch so a call for help can be made if needed.
"In a normal year, around 140 people lose their lives accidentally at the coast and we know that more than half of those never intended to be in the water.
"If you find yourself in trouble in cold water, your natural reaction can be to panic and thrash around, which increases the chances of breathing in water and drowning. The best thing to do is to float on your back and wait for the effects of cold water shock to pass until you can control your breathing. You can then plan your next move to reach safety."
More information on beach safety can be found here.