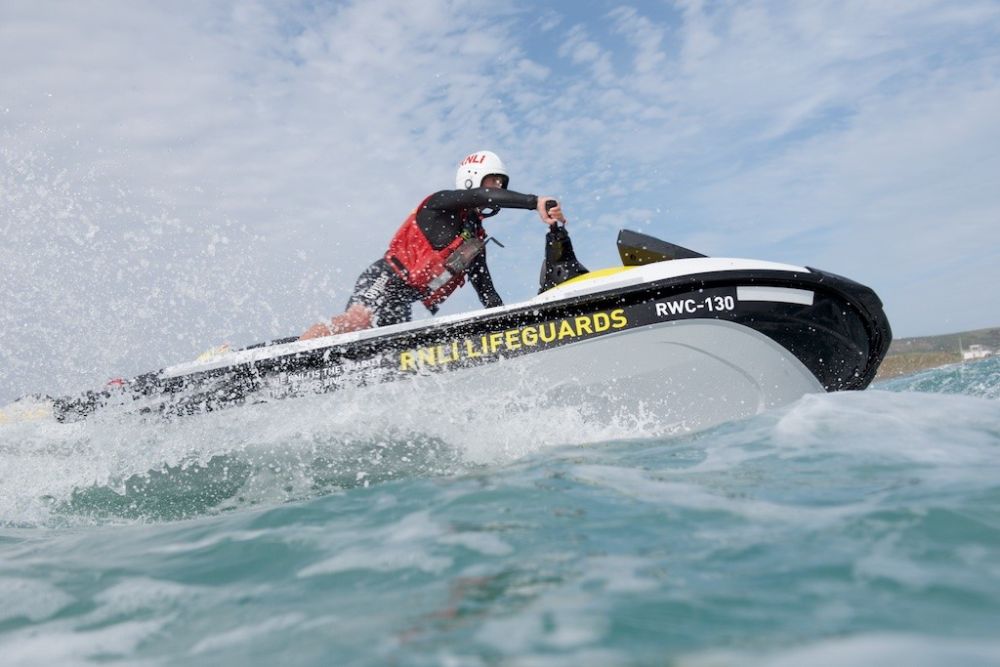 Picture Credit: David Ferguson
Islanders raring to go sea swimming over Easter are being urged to go to Le Braye.
That's because RNLI lifeguards will be there to help anyone in need.
They'll be at Le Braye until 18 April and weekends until the start of May, when it will be patrolled full-time.
Plemont, Greve de Lecq, and St Brelade's Bay will be patrolled from 29 May.
The charity has been training and preparing their lifeguards for another busy summer on Jersey's beaches.
Advice includes:
Familiarising yourself with the conditions
Looking out for tide times
Swimming between the red and yellow flagged areas
Float if you fall into the water unexpectedly
Lead Lifeguard Supervisor Nathan Elms says they are following all the Covid-19 guidelines.
"We've implemented new ways of working to ensure the lifeguards and the public are safe.
"During our induction training, we are separating the lifeguards into groups to minimise cross-contact and we have introduced new PPE when training and especially when we will be dealing with incidents on the beaches."
The RNLI is also advising that people going out kayaking and paddleboarding to wear a wetsuit and lifejacket and to carry out a means for calling for help if needed, such as a phone in a waterproof pouch.
Open water swimmers are encouraged to be visible with a bright hat.