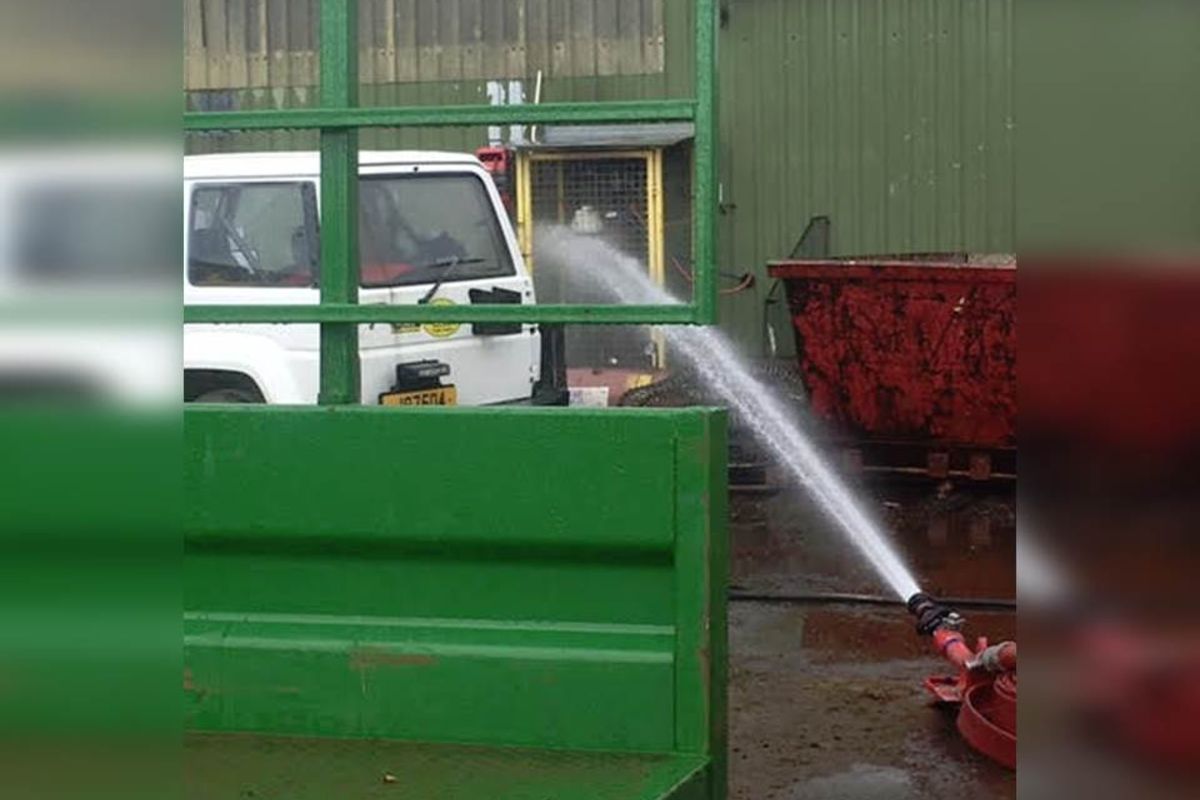 Picture Credit: Jersey Fire & Rescue
Firefighters have been called to a St Ouen farm after an acetylene cylinder caught fire.
The farm and surrounding area was evacuated while crews rushed to the scene.
It started after a man working at the farm lit his wielding torch, with the manifold on the cylinder catching alight.
The blaze extinguished itself, but a monitor was set up to cool the cylinder as it was still releasing highly flammable gas.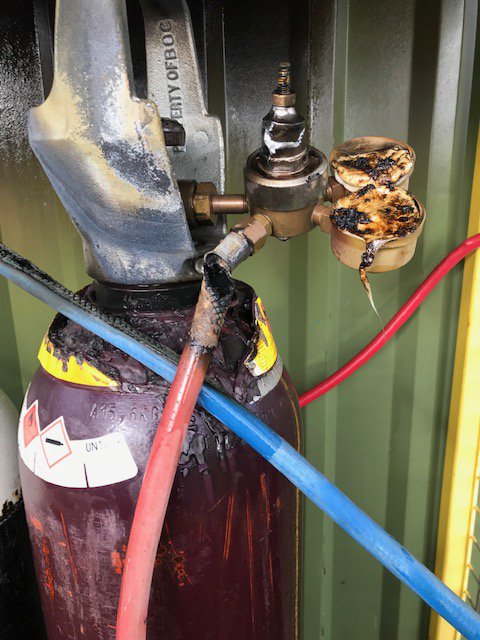 Thermal imaging cameras were used to monitor the cylinder, which has cooled. However Jersey Fire and Rescue say precautionary cooling is still needed 'for an extended period'.
Once it's safe, the cylinder will be handed over to the Health and Safety Inspectorate.
No-one was injured.
"Acetylene cylinders are very unstable and have historically exploded when subjected to shock or fire. For this reason safety is paramount and every precaution must be exercised." - Watch Commander Richard Ryan.