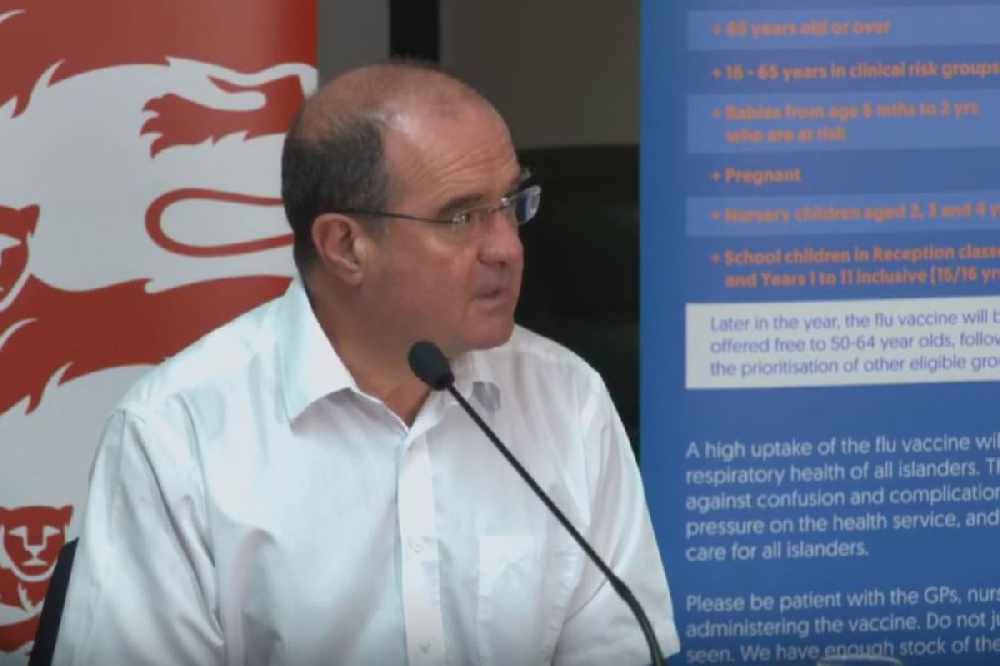 Jersey's Deputy Medical Officer of Health has urged parents, guardians, and carers of 12 to 15-year-olds to discuss the benefits of giving them a dose of the coronavirus vaccine.
Dr. Ivan Muscat has written to them ahead of appointments opening at Fort Regent tomorrow (27 September).
They will be able to get a single dose of the Pfizer coronavirus vaccine.
No decision has been made yet on whether they be offered a second dose in the future.
The Joint Committee on Vaccination and Immunisation said earlier this month that while the health benefits from vaccination are marginally greater than the potential harms, that margin was deemed too small for the committee to advise vaccinating all healthy 12 to 15-year-olds.
It did advise that 12 to 15-year-olds with underlying health conditions should be offered the vaccine.
The committee also said that it wasn't within its remit to consider other areas such as the impact on education, and advised the UK government to get the views of the UK's four Chief Medical Officers.
Those officers then advised that healthy 12 to 15-year-olds should be offered the vaccine after considering issues such as children's education, mental health, and welfare.
The Government of Jersey confirmed on 17 September that it would follow the advice of the four UK Chief Medical Officers.
It is voluntary and parental consent is needed.
If the parent, guardian, or carer wants the child to be vaccinated but the child doesn't, the vaccination will not take place.
A specialist area has been set aside at Fort Regent with staff who have experience in vaccinating young people.
Dr. Ivan Muscat says vaccinating young people is likely to reduce disruption in schools and protect their physical and mental health.
"Before school term started, a package of safety measures was put in place to ensure young people were able to return safely to school.
"Vaccination should be considered as part of these measures to help keep children and young people in secondary school and to minimise further disruption to education and wellbeing.
"The Children's Commissioner has been very supportive of the decision to offer vaccination to 12 to 15-year-olds.
"A Child Rights Impact Assessment (CRIA) has been put together by the Children's Commissioner, alongside officers from Strategic Policy, Planning and Performance (SPPP) and Children, Young People Education and Skills (CYPES).
"The CRIA considers that the extension of vaccination to this age group is in keeping with the rights and perspectives of 12 to 15-year-olds."
Appointments can be booked online from Monday 27 September at gov.je/vaccine
47% of 16 and 17-year-olds in Jersey have had a first vaccine dose.