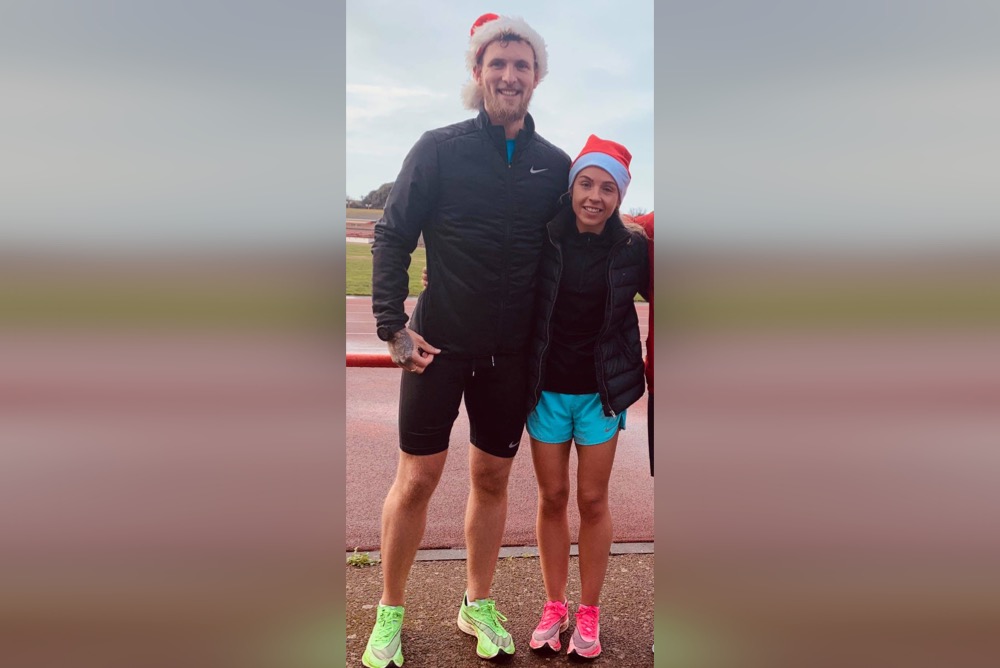 A Jersey couple plans to ring in the new year by tackling a half-marathon... while handcuffed together.
Stuart Frazier and his fiancée Chantelle Coote hope to cover the 13.1 mile course doing laps of the Les Quennevais cycle track, starting on New Year's Eve.
The pair are both experienced long-distance runners and say they wanted to do something special to help raise money for Jersey Hospice Care after a difficult year for fundraising:
"We did the virtual Hospice Half Marathon and we were top of our categories in our ages and gender. We went to the prizegiving and [Jersey Hospice Care staff] told us this year they hadn't raised as much as they hoped due to COVID, which really hit home for us and we wanted to do something to raise money for them.
"We tried to think of something we could do that's a little bit different, and obviously we always go running together at the weekends. We thought tying ourselves together would add a twist."
You can find out more about the fundraiser on the Jersey Hospice Care website.