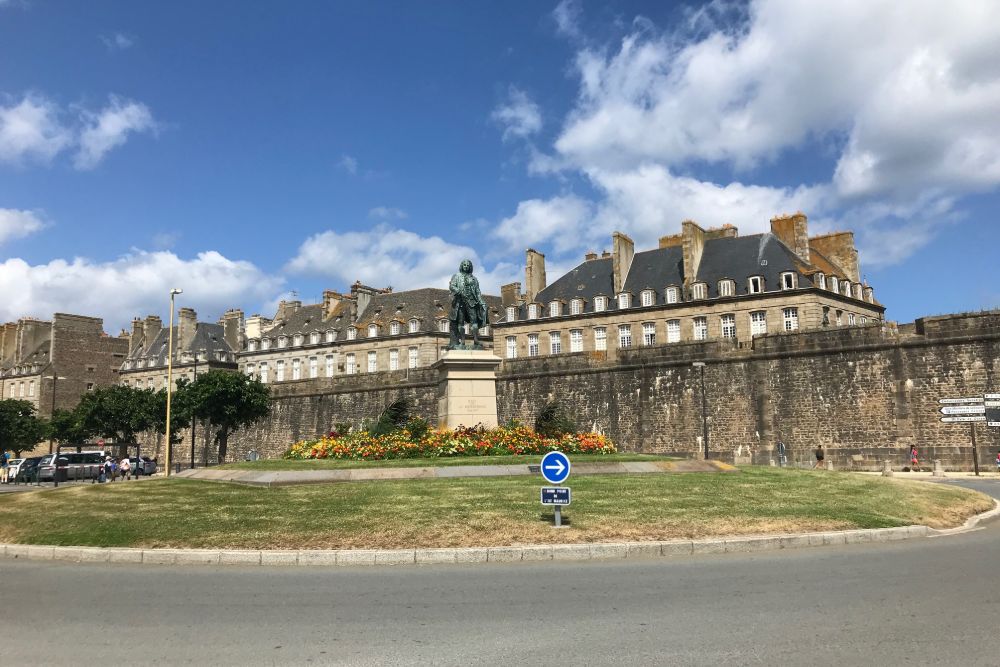 People coming to Jersey from the Ille-et-Vilaine region of Brittany, which includes St Malo, will now have to isolate for two weeks.
That's because it has been moved up to red on the government's traffic light system for safe travel.
Anyone who has stayed overnight in a red zone must quarantine for 14 days.
All but one department in France is now either amber or red. Only Creuse is green, which requires a PCR test but no isolation.
Amber regions require a Covid test on arrival and on day 5, with an exit from isolation allowed when the second test comes back negative.
Areas of Ireland, Germany and Italy have also been reclassified alongside France today.
Condor Ferries has told Channel 103 will review the frequency of its sailings to St Malo in line with demand.
The firm says it is too early to the impact the changes might have on services but it is monitoring the situation closely.

The changes are:
GREEN > AMBER
Apulia, Italy
Charente-Maritime, Nouvelle-Aquitaine, France
Donegal, Republic of Ireland
Friuli Venezia Giulia, Italy
Hamburg, Germany
Haute-Saône, Bourgogne, Franche-Comté, France
Laois, Republic of Ireland
Lot, Occitanie, France
Meath, Republic of Ireland
Orne, Normandie, France
P.A., Bolzano, Italy
Roscommon, Republic of Ireland
Westmeath, Republic of Ireland
Wicklow, Republic of Ireland
AMBER > GREEN
Monaghan, Republic of Ireland
Tipperary, Republic of Ireland
AMBER > RED
Ain, Auvergne - Rhône - Alpes, France
Ille et Vilaine, Bretagne, France
Isère, Auvergne - Rhône - Alpes, France
Loire, Auvergne - Rhône - Alpes, France
Maine-et-Loire, Pays de la Loire, France
Pas-de-Calais, Hauts-de-France, France
Puy-de-Dôme, Auvergne - Rhône - Alpes, France
Pyrénées-Atlantiques, Nouvelle-Aquitaine, France
Pyrénées-Orientales, Occitanie, France
Seine-et-Marne, Île-de-France, France
Seine-Maritime, Normandie, France
Tarn-et-Garonne, Occitanie, France
Vienne, Nouvelle-Aquitaine, France
Yvelines, Île-de-France, France
RED > AMBER
The reclassification of regions across the UK, which was supposed to happen last week, is now due to happen later this week.
It was put off so work could be done on reducing the geographical area from a county to a local council level - because some counties, while designated as amber, had areas which would have been on green status.